Skip to product information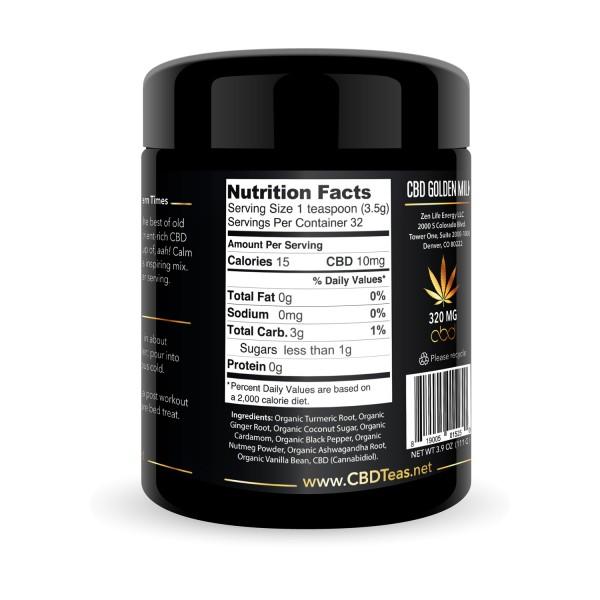 Open media 0 in gallery view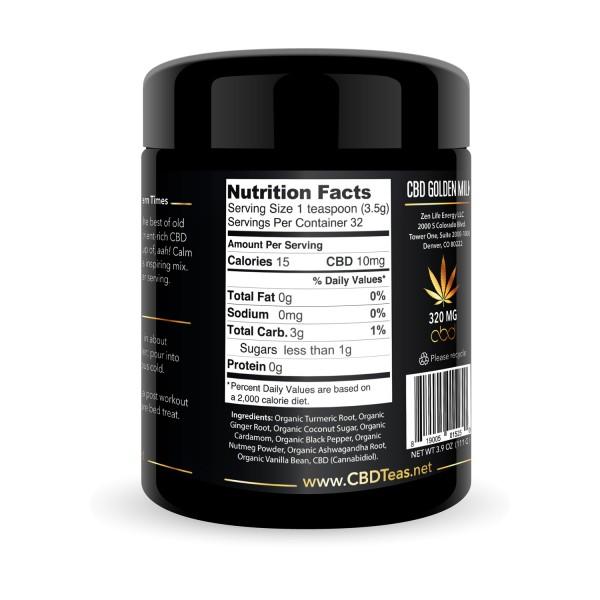 CBD Golden Milk
Sale price

$39.99
20% Off

Regular price

$49.99
In The Know Developed from an Ayurvedic recipe that has been respected and enjoyed for thousands of years, the only difference you???ll notice between our CBD Golden Milk powder and
Barcode:
JGAK-ZW-AHLSDTG-NEO-NRFPJHU
Description
Additional info
Reviews
Description
Additional info
Reviews
Description
Additional info
Reviews
In The Know

Developed from an Ayurvedic recipe that has been respected and enjoyed for thousands of years, the only difference you???ll notice between our CBD Golden Milk powder and our Golden Milk is the addition of CBD isolate. This nurturing and nourishing blend provides the time-tested ingredients to prepare a comforting beverage meant to support the body and mind. Our special CBD blend includes: 10 mg CBD isolate per serving; turmeric, a powerful anti-inflammatory; ginger root and black pepper to aid digestion; ashwagandha to tonify, energize, and calm; and cardamom, nutmeg, and vanilla bean, all meant to encourage rejuvenation and peace. Lightly sweetened with coconut sugar, all you need to do is mix with your favorite milk, find a cozy corner, and enjoy.

What's the Golden Milk Scoop?

Though you may view Golden Milk as a new health trend, the truth is that this delicious, comforting, herb-filled wonder blend is ancient. For thousands of years, Golden Milk has been an Ayurvedic ritual, with Indian families enjoying a warm cupful nightly before bed. Golden Milk???s many benefits have given it the reputation of a cure-all for good reason!

In Ayurvedic medicine, turmeric, the main component in Golden Milk, is thought to impart the energy of the sun to the body, thus its radiant, golden color. Turmeric???s seemingly miraculous abilities impart a kind of magic potion essence to this traditional ???elixir,??? and have given Golden Milk a well-deserved reputation as a healing cup of comfort.

Health Benefits of CBD Golden Milk Tea

Of the many benefits our CBD Golden Milk provides, improving physical and mental well-being could be considered the umbrella. Perhaps even more notable is the fact that regularly drinking Buddha Teas CBD Golden Milk has the potential to lessen your chance of becoming ill in the first place.

Contains anti-inflammatory properties
Potentially improves liver function
May improve digestion
May repair damaged cells
Supports the nervous system
May help regulate blood sugar
May increase strength and energy
May boost the immune system
Purported to calm the mind
Has been known to promote sound, restful sleep

What Does CBD Golden Milk Taste Like?

It???s no wonder that Golden Milk has maintained its popularity to comfort and heal for thousands of years. The addition of a CBD isolate does not alter the taste, so simply prepare warm as you would our Golden Milk, using your favorite vegan or non-vegan milk. The smooth, slightly sweet, pungent brew is like giving yourself a tender cuddle before bed.
Best prices & offers
Orders $50 or more
Free delivery
24/7 amazing services
Great daily deal
When you sign up
Wide assortment
Mega Discounts
Easy returns
Within 30 days