Skip to product information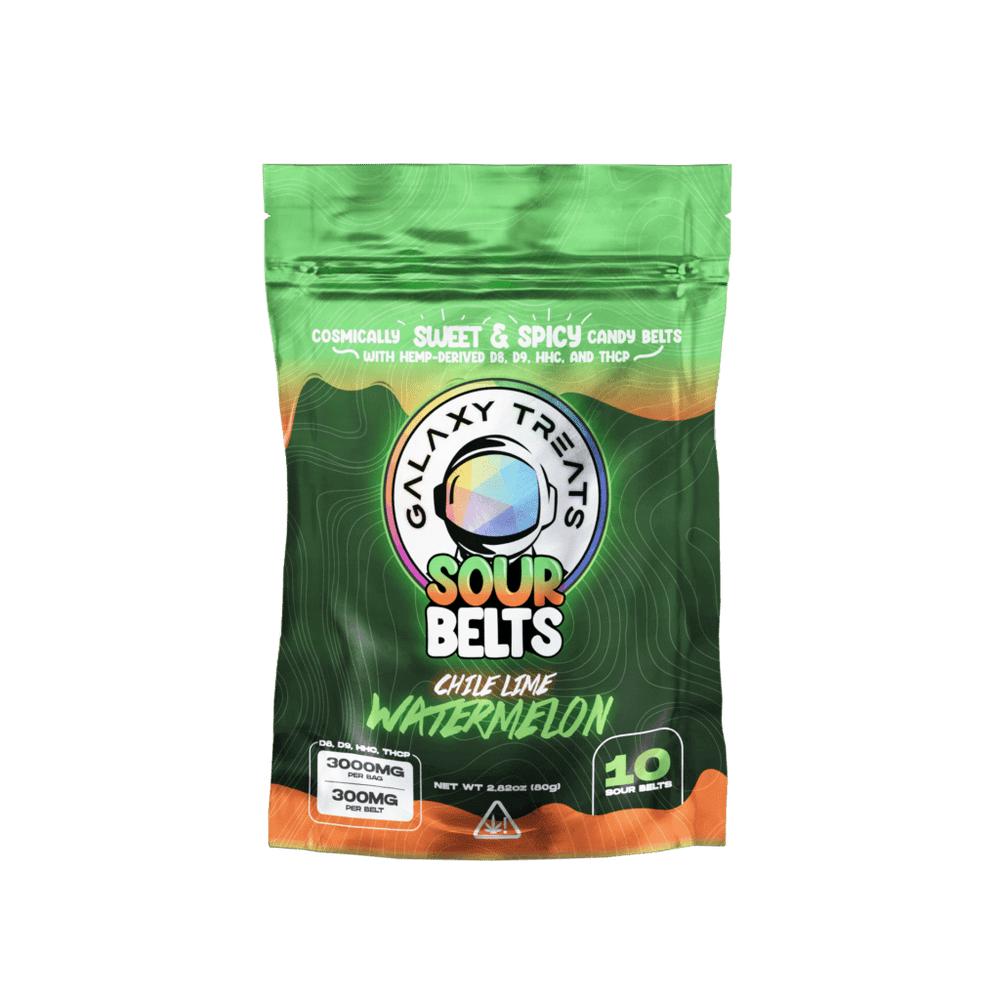 Open media 0 in gallery view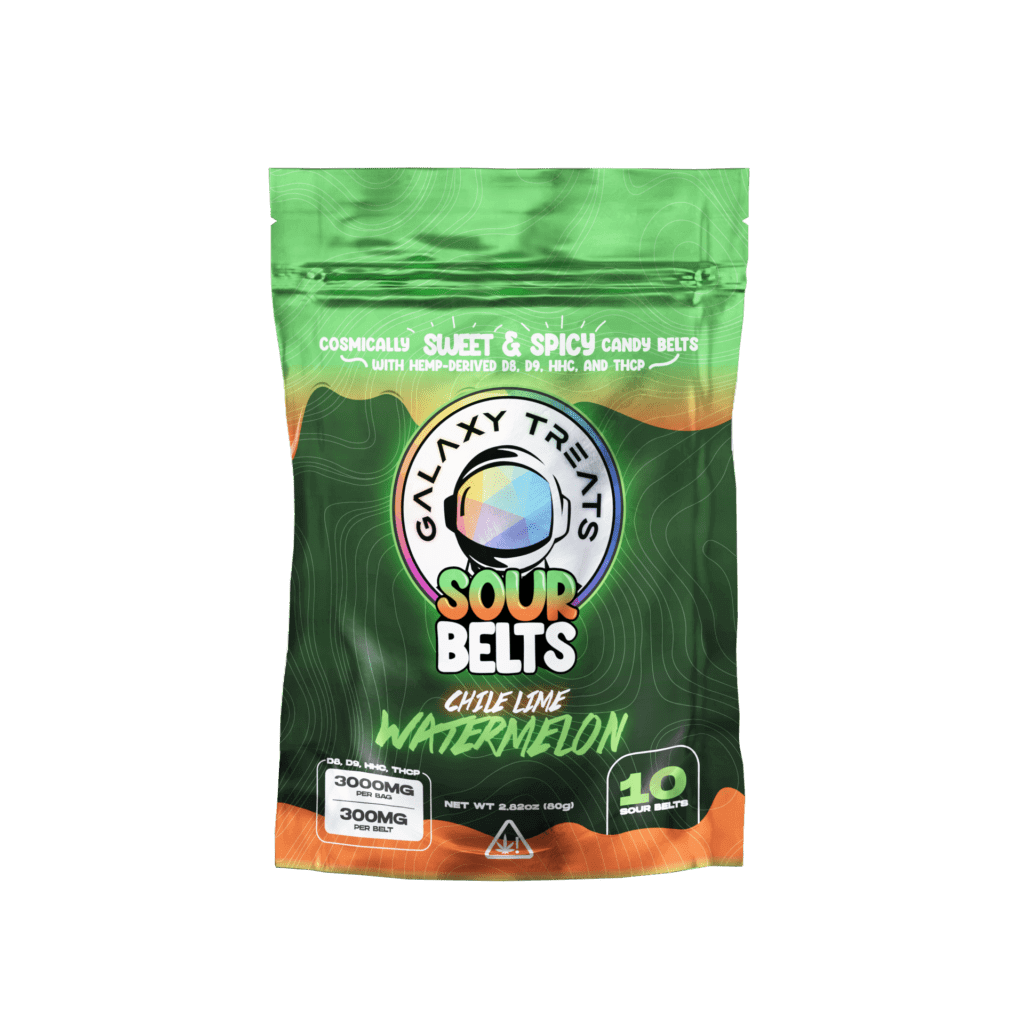 CHILE LIME WATERMELON 3000MG D8 D9 HHC THCP SOUR BELTS (10-CT)| Galaxy Treats
Embark on a cosmic journey with our new Chile Lime Watermelon D8 D9 HHC THCP Sour Belts! Each belt packs 300mg of hemp-derived cannabinoids, offering a taste experience like no
Description
Additional info
Reviews
Description
Additional info
Reviews
Description
Additional info
Reviews
Embark on a cosmic journey with our new Chile Lime Watermelon D8 D9 HHC THCP Sour Belts! Each belt packs 300mg of hemp-derived cannabinoids, offering a taste experience like no other. Free shipping for orders over $30. Explore the flavors of the universe today!

CHILE LIME WATERMELON 3000MG D8 D9 HHC THCP SOUR BELTS (10-CT)
Flavor: Chile Lime Watermelon
Cannabinoids Per Pack: 3000mg
Cannabinoids Per Belt: 300mg
Ingredients: Sugar, Corn Syrup, Pectin, Sunflower Oil, Water, Flavoring, Sodium Citrate, Sodium Acid Sulfate, Citric Acid, Natural and Artificial Food Coloring Hemp-Derived Cannabinoids (Delta 8 THC, Delta 9 THC, HHC, THCP), and Plant-derived Terpenes
Extraction: Hemp Derived
Contains a value of 0.3% or less Δ9THC (or no more than 0.3% Δ9THC).
PRODUCT DISCLAIMERS
PRECAUTIONS
USE RESPONSIBLY. DO NOT DRIVE OR OPERATE ANY MACHINERY WHILE USING THIS PRODUCT. DO NOT TAKE MORE THAN THE AMOUNT RECOMMENDED BY YOUR DOCTOR.

Consult a physician before using this product.

Do not use if pregnant, nursing, or if you have any diagnosed or undiagnosed health conditions.

Must be 21 years or older to purchase or use.

This product may affect blood pressure, heart rate, and/or intraocular pressure in some people. If you have any known or unknown heart, blood pressure, eye, eye pressure, or similar/related issues, do not use this product unless recommended by a doctor.

LEGALITY
Our Delta 8 THC, Delta 9 THC, HHC, THCP and THC-O is legal according to federal law and many state laws. The hemp-derived extracts we use are 100% Completely derived from legal hemp and do not contain more than 0.3% ∆9 THC or any CBD. However, we cannot guarantee that our product is legal in your state or territory; it's the consumer's responsibility to ensure legality. Galaxy Treats takes no responsibility for knowing whether this product is legal in your state or territory, and customers assume full responsibility for legality pertaining to any purchases made on this site.

The cannabinoids used in Galaxy Treats products (Delta 8 THC, Delta 9 THC, HHC, THC-o) have no definitive studies on usage effects. Information on this site is based on firsthand user experiences and is provided for information only. We do not suggest your experience will match descriptions.

As a precaution, if you need to pass a drug test, we strongly advise not using this product.
Best prices & offers
Orders $50 or more
Free delivery
24/7 amazing services
Great daily deal
When you sign up
Wide assortment
Mega Discounts
Easy returns
Within 30 days