Skip to product information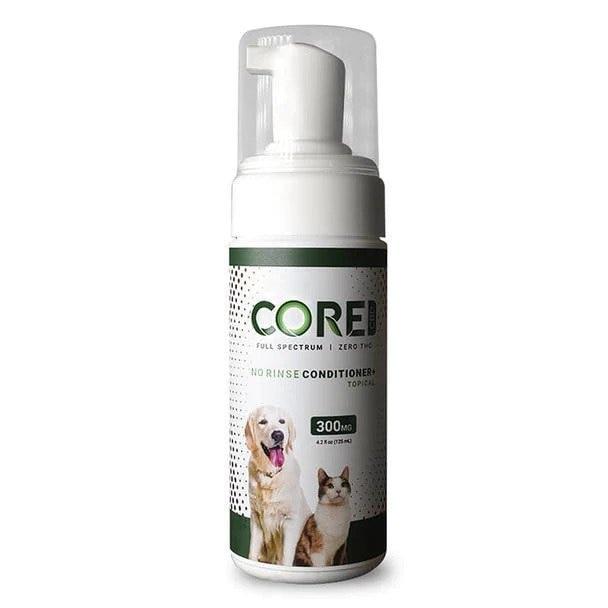 Open media 0 in gallery view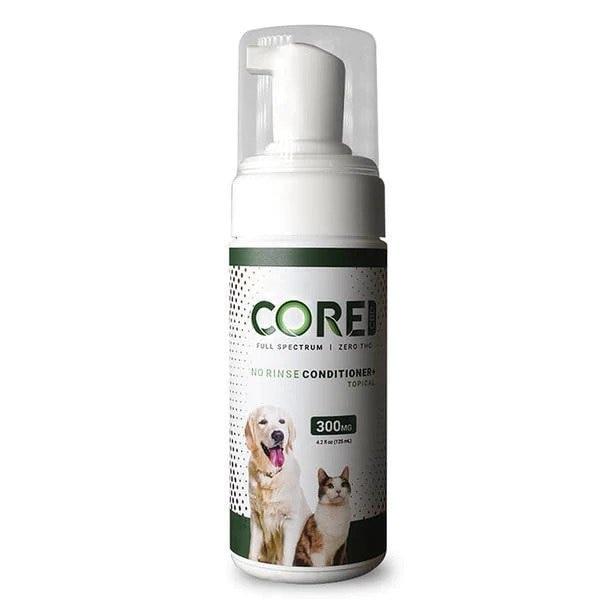 Core CBD - CBD Pet Topical - No-Rinse Pet Conditioner - 300mg
There she goes again. Your normally contented and happy pet has the itchies and scratchies again. After dinner, she plopped down and went to town with her hind leg right
Barcode:
LNI-REBF-SU-TDLQT-XEXQ-JB
Description
Additional info
Reviews
Description
Additional info
Reviews
Description
Additional info
Reviews
There she goes again. Your normally contented and happy pet has the itchies and scratchies again. After dinner, she plopped down and went to town with her hind leg right behind her sweet little ear. At first it didn't seem like a thing, but after on again off again skin issues, you're ready to try anything to give her some relief. You've already been down the road of prescription lotions and creams, diet and environmental changes, and consulting with all your pet parent friends on what to do. Suddenly, it dawns on you….

Last time you were experiencing dry, flaky skin, you used Core CBD's Lavender Body Lotion with great results. Could there be a pet product that's similar, offering your little precious a luxurious, safe way to combat persistent skin irritation? Core CBD's No-Rinse Pet Conditioner is here to help. 

With 300mg of Core's proprietary hemp extract and other skin soothing ingredients, this revolutionary leave-in pet conditioner is one of a kind. Simply apply to affected areas and watch as the healing power of CBD oil in a calming conditioner is absorbed into your pet's coat and skin without any matting or damage to the fur. 

Core CBD's No-Rinse Pet Conditioner is a safe, legal, and natural answer to your pet's skin problems…and without any THC, you won't ever need to worry about affecting your pet's mental clarity.

Ingredients: Distilled water, proprietary blend of hemp extract oil, phytic acid, polyglyceryl 4 caprate, fragrance, propanediol ethylhexylglycerin, potassium sorbate, sorbitan oleate declyglucoside, cross polymer, disodium cocoyl glutamate, sodium PCA.
Best prices & offers
Orders $50 or more
Free delivery
24/7 amazing services
Great daily deal
When you sign up
Wide assortment
Mega Discounts
Easy returns
Within 30 days