Skip to product information
Open media 0 in gallery view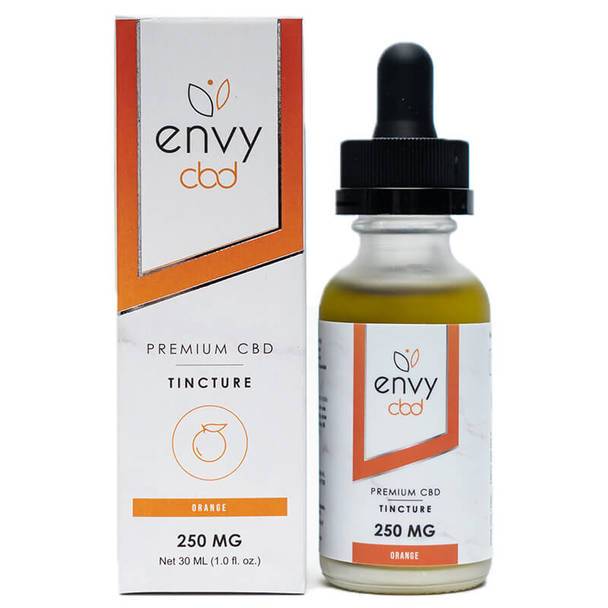 ENVY CBD - CBD Tincture - Orange - 250mg-1000mg
Imagine walking through the vast expanses of an orange field, passing by tree after tree filled with plump, bright oranges. You grab the best looking oranges as you walk, and
Barcode:
HXUOS-ZKJDLKV-EFUE-EEYWGK
Description
Additional info
Reviews
Description
Additional info
Reviews
Description
Additional info
Reviews
Imagine walking through the vast expanses of an orange field, passing by tree after tree filled with plump, bright oranges. You grab the best looking oranges as you walk, and every bite into one of them seems to be better than the last. Your imagination used to be the only way to have this experience, but not anymore. Envy CBD's Orange Tincture provides you with the citrus flavors that you've been daydreaming about for years. The juice is designed to deliver an accurate orange taste that could have come straight from a California orange field. The bottle contains 30mL of the tincture and, depending on the size of the purchased bottle, it possesses 250mg, 500mg or 1000mg of CBD. Those who have less experience with CBD are recommended to start with the smaller bottle, while those with experience are recommended to purchase the 500mg and 1000mg bottles. 

There is a reason that oranges have maintained their popularity for centuries. A simple flavor, the fruit tastes both refreshing and filling, and it doesn't have to surrender anything in order to achieve this effect. This juice is perfect for the orange lovers of the world. Its small container makes it good for use while out in public. Orange essential oil is added to the juice to provide the signature flavor. 

The Orange CBD Tincture is best consumed through the use of the dropper that is included with the bottle. Fill the dropper halfway with the tincture and slowly drip it into your mouth, ideally under the tongue as this is where absorption takes the least amount of time. Do this twice per day, once in the morning and once 30 minutes before you go to bed. To find your personal serving size, consume ½  of a dropper and determine the effects that the CBD has on your body. Adjust your future servings accordingly.
Best prices & offers
Orders $50 or more
Free delivery
24/7 amazing services
Great daily deal
When you sign up
Wide assortment
Mega Discounts
Easy returns
Within 30 days