Skip to product information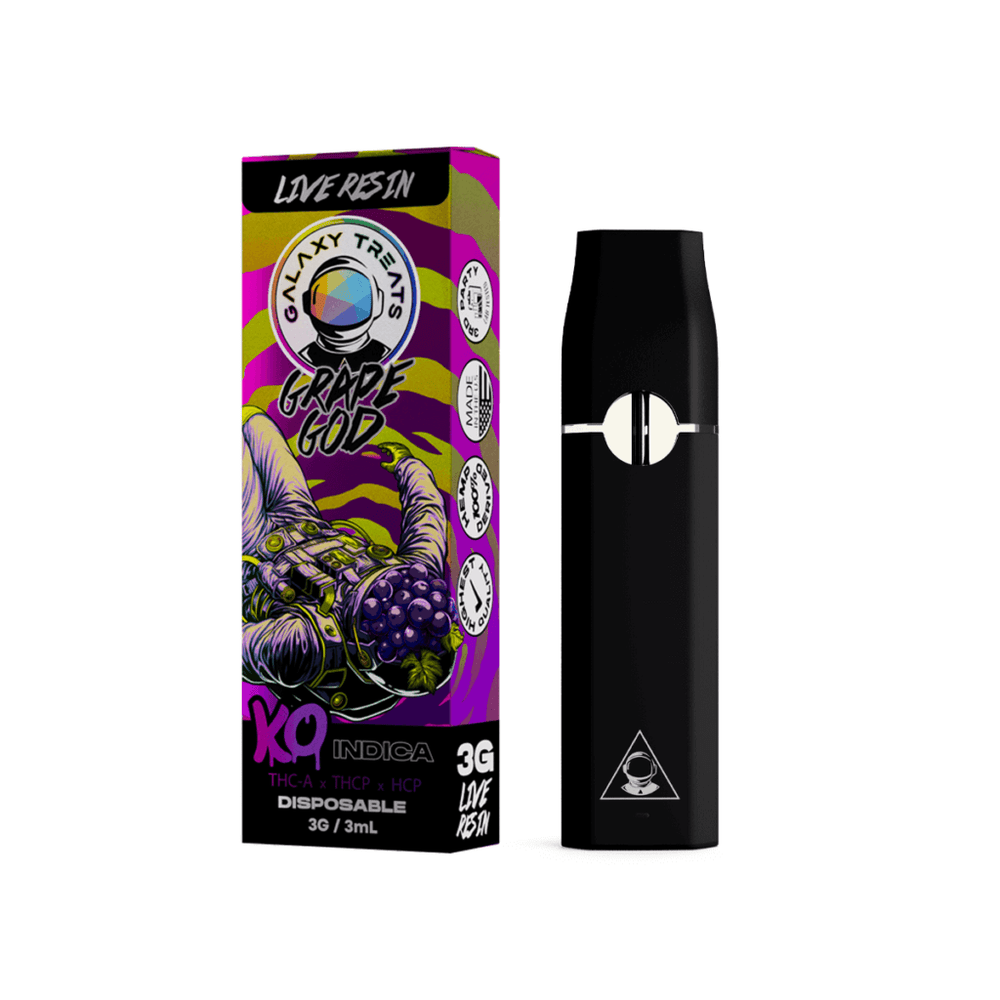 Open media 0 in gallery view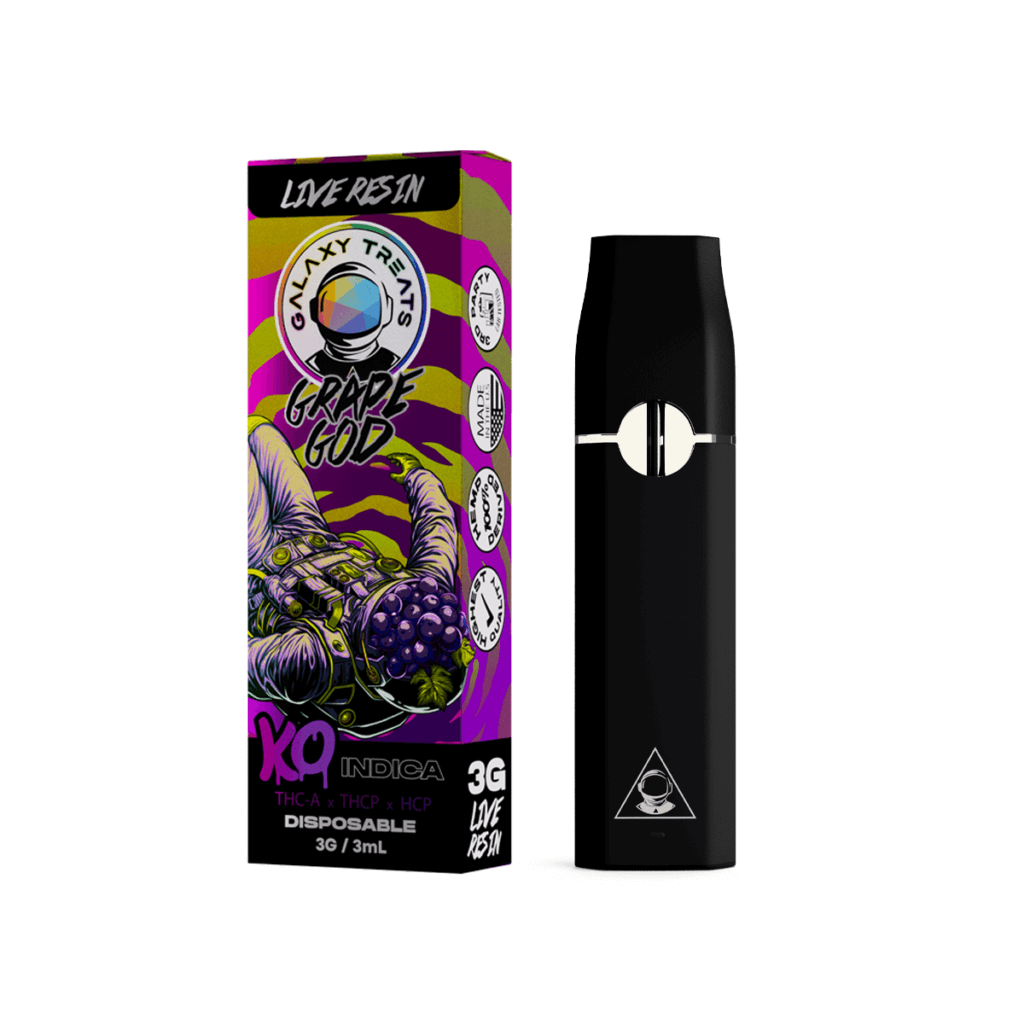 GRAPE GOD THCA THCP HCP LIVE RESIN DISPOSABLE | Galaxy Treats
Introducing Grape God 3G THCA THP HCP Live Resin, your ticket to an elevated experience! Packed with 3 grams of hemp-derived cannabinoids, our Grape God Disposables are the perfect way
Description
Additional info
Reviews
Description
Additional info
Reviews
Description
Additional info
Reviews
Introducing Grape God 3G THCA THP HCP Live Resin, your ticket to an elevated experience! Packed with 3 grams of hemp-derived cannabinoids, our Grape God Disposables are the perfect way to soar to new heights.

GRAPE GOD THCA THCP HCP LIVE RESIN DISPOSABLE (3ML)
Strain/Flavor: Indica / Grape God
Content per Pack: 3 Gram / 3mL
Ingredients: Hemp Derived THCA, THCP, HCP, Delta 8, and Terpenes
Extraction: Hemp Derived
Contains 0.3% or less Δ9THC
PRODUCT DISCLAIMERS
PRECAUTIONS

Enjoy responsibly. Avoid driving or machinery operation while using. Follow recommended dosages.

Consult a physician before use. Not suitable for pregnant/nursing individuals or those with health conditions.

Must be 21 years or older to purchase or use.

This product may affect blood pressure, heart rate, and intraocular pressure in some individuals. Seek medical advice for heart, blood pressure, and eye-related issues.

LEGALITY

Our hemp-derived cannabinoids are legal under federal and many state laws. We ensure 100% legal hemp-derived extracts containing no more than 0.3% ∆9 THC. Verify legality in your area.

The effects of cannabinoids used in this product lack definitive studies. Our information is based on user experiences and provided for informational purposes only.

Precaution: Not recommended for those requiring drug tests.
Best prices & offers
Orders $50 or more
Free delivery
24/7 amazing services
Great daily deal
When you sign up
Wide assortment
Mega Discounts
Easy returns
Within 30 days