Skip to product information
Open media 0 in gallery view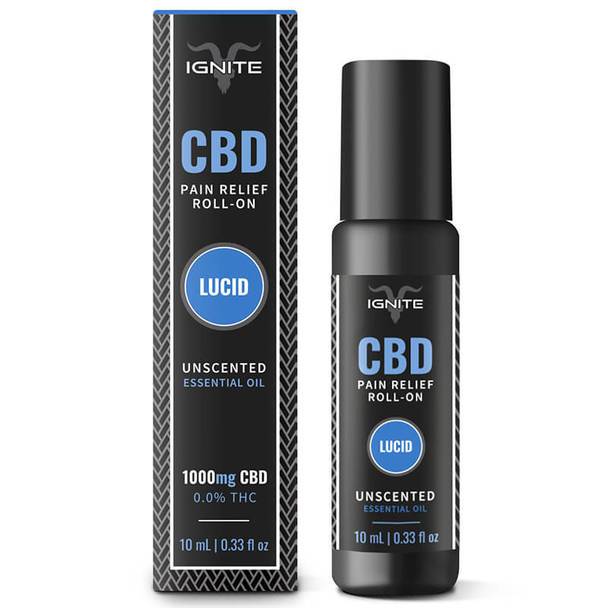 Ignite CBD - CBD Topical - Roll-On Oil Unscented - 1000mg
While tropical fruits and winter candy wonderlands carry beautiful scents that quickly and pleasantly envelope our senses, sometimes you are just looking for a topical product that functions properly without
Barcode:
PTYWB-GARPR-UHD-BQMS
Description
Additional info
Reviews
Description
Additional info
Reviews
Description
Additional info
Reviews
While tropical fruits and winter candy wonderlands carry beautiful scents that quickly and pleasantly envelope our senses, sometimes you are just looking for a topical product that functions properly without any kind of added fragrances. Ignite CBD's Unscented Roll-On oil is the perfect product for these situations, offering all the functions of a high-concentration CBD oil without providing you with any unnecessary aromas. Each 10mL bottle of oil contains 1000mg of CBD isolate, which is a hemp extract consisting solely of cannabidiol. No other terpenes or hemp compounds are present in this type of extract, meaning that it carries none of the strong scents commonly associated with the hemp plant. At 100mg of CBD per mL of oil, this product's strength and effectiveness are hard to match.

While no oils have been added with the intended purpose of providing a fragrance for the roll-on oil, an array of oils are still present that offer different, beneficial functions. Arnica extract possesses compounds that may help to reduce stiffness, as well as moisturize the skin that it is applied to. Jojoba and grapeseed oil both moisturize the skin and allow for the oils to be absorbed faster. None of these ingredients provide the overall oil with a real scent, allowing its application to go widely unnoticed in public settings. 

The Unscented Roll-On is different from other CBD topical products in its method of application. Unlike other products that require you to squeeze the oil out of their bottles and rub it into your skin, this product takes advantage of "roll-on" technology that works similarly to a lip balm. All you need to do is run the rolling ball at the top of the bottle across your skin, and it will evenly disperse the oil. It will take approximately 10 minutes for the oil to be fully absorbed, but if you want to expedite the process you can rub the oil for 20 seconds after application. There's no guessing game for this product; you won't find yourself with too much or too little oil to get the job done, it will be the perfect amount every time!
Best prices & offers
Orders $50 or more
Free delivery
24/7 amazing services
Great daily deal
When you sign up
Wide assortment
Mega Discounts
Easy returns
Within 30 days