Skip to product information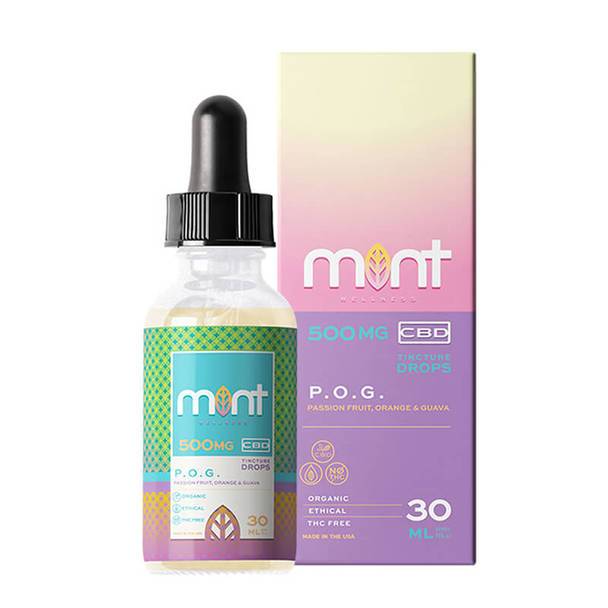 Open media 0 in gallery view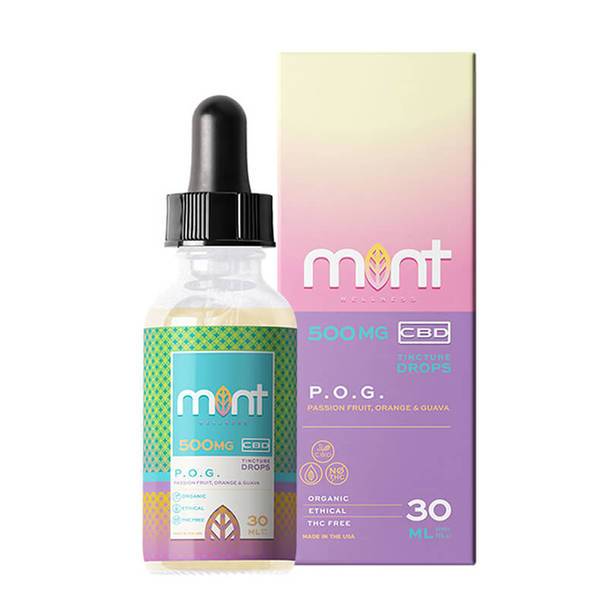 Mint Wellness - CBD Tinture - POG - 500mg-1500mg
POG is a fruity concoction whose popularity seems to grow exponentially as it becomes more well known. The name "POG" is an abbreviation that combines the first three letters of
Barcode:
UEVDBYS-HPYBB-QDDUB-DPIRBIN-BDPMNC-PAVJ-OX
Description
Additional info
Reviews
Description
Additional info
Reviews
Description
Additional info
Reviews
POG is a fruity concoction whose popularity seems to grow exponentially as it becomes more well known. The name "POG" is an abbreviation that combines the first three letters of the staple fruits that appear in the drink: passion fruit, orange and guava. The mixing of the three flavors results in a juice that is sweet and refreshing. Mint Wellness CBD's POG Tincture takes the flavors and aroma that make the juice such a success and combine it with the effects of their other popular CBD products. Each bottle contains 30mL of tincture and either 500mg or 1000mg of broad spectrum CBD, depending on the size of the purchased bottle. The smaller bottle is recommended for those who possess less experience with CBD and CBD products, while those with more experience are recommended to purchase the larger bottle.

If you are looking for a blend of flavors that will send you away to your own personal tropical paradise, this is the tincture for you. The fruit flavors offer a combination of sweetness and tartness that complement each other instead of taking away from the overall taste. The tincture bottle itself can easily be stored in a bag or car, making it easy to get a quick serving of CBD no matter where you are. Application is quick and simple, allowing you to consume the tincture without drawing undue attention to yourself.

The best means of applying Mint Wellness CBD's POG Tincture is through the use of the dropper that comes with the bottle. Fill the dropper completely with the tincture, approximately 1mL, then slowly drip the tincture into your mouth. It is recommended that you apply the tincture under your tongue, as it allows for faster absorption. Hold the tincture in your mouth for approximately 30-60 seconds, then swallow it. If you do not want to apply the tincture directly to your mouth, you can also add the tincture to your food or drinks. Recommended serving size is one full dropper. To find your personal serving size, consume one full dropper and focus on the effects that the tincture has on your body. Adjust your serving size accordingly.
Best prices & offers
Orders $50 or more
Free delivery
24/7 amazing services
Great daily deal
When you sign up
Wide assortment
Mega Discounts
Easy returns
Within 30 days