Skip to product information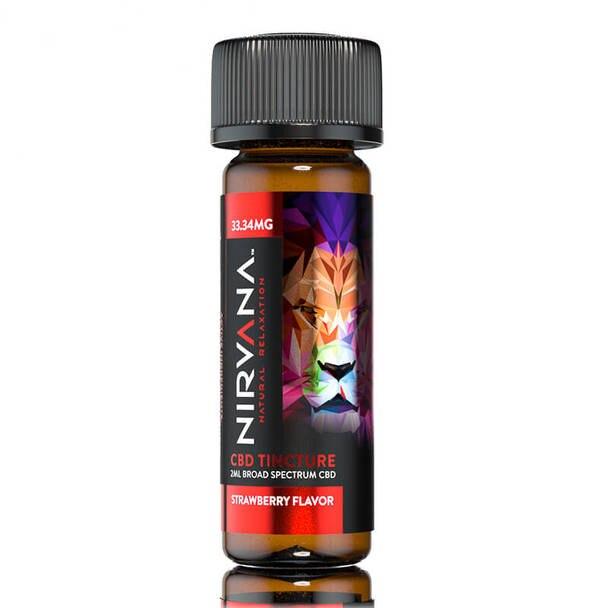 Open media 0 in gallery view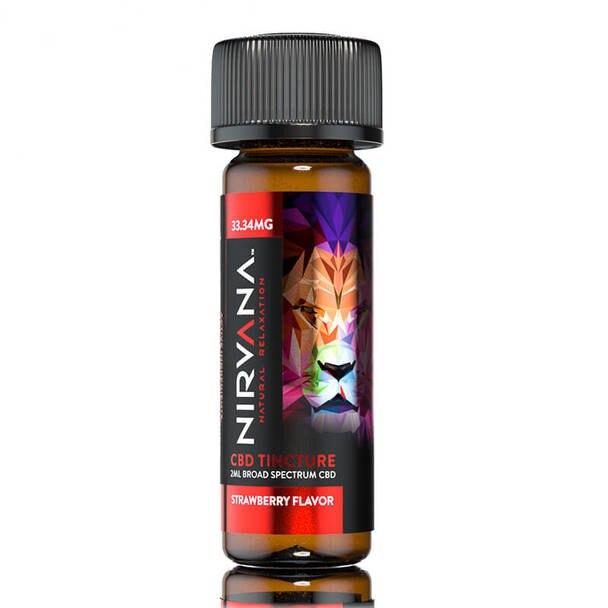 Nirvana - CBD Dram Tincture - Strawberry - 33mg
Berries are an essential part of anyone's diet, providing the body with vitamins and nutrients that it needs to function at a heightened level. The strawberry is the ultimate form
Barcode:
AXZO-CQDFU-PHGOF-PT-RUFZMHY-NVFOV
Description
Additional info
Reviews
Description
Additional info
Reviews
Description
Additional info
Reviews
Berries are an essential part of anyone's diet, providing the body with vitamins and nutrients that it needs to function at a heightened level. The strawberry is the ultimate form of berry, containing all of the benefits found in berries and possessing a sweet and tangy flavor that is as sweet as it is refreshing. Nirvana Natural Relaxation's CBD Strawberry Dram Tincture takes this classic berry flavor and updates it, adding the effects of CBD to a fruit flavor that many had already believed to be perfect. Each bottle contains 2mL of the tincture and 33.34mg of broad spectrum CBD, offering about 16mg of CBD per 1mL serving. One bottle of this dram is certain to give you pleasure-filled visions of berry fields that stretch far beyond what the eye can see. 

The flavors of a ripe strawberry are at your disposal when you purchase a bottle of this dram tincture. Contained in a much smaller bottle than a regular tincture, this product can go virtually anywhere with you, including places such as the mall, work and even the gym. Compact enough to fit in your pocket, it offers a serving of CBD and strawberry flavoring that pairs well with other sweet items like fruit and smoothies. If you would rather have a fruity treat at home, this dram can be used in the same fashion, providing you with easy access to additional flavoring for whatever meal or drink you have elected to make.

The Nirvana Natural Relaxation Strawberry Dram Tincture is not provided with a built-in dropper, as many regular-sized tincture bottles are. It is better utilized as a sweet addition to your food or drink. When applying to your food, try to spread the tincture as evenly across the food as you can, and consider mixing the food together to encourage greater CBD coverage if possible. When applying to your drink, simply pour the tincture into it and stir until the tincture has been adequately blended into the other liquid. If you would still prefer a direct application to your mouth, be careful with your serving size. Allow the tincture to sit under your tongue for 30-60 seconds before swallowing it.
Best prices & offers
Orders $50 or more
Free delivery
24/7 amazing services
Great daily deal
When you sign up
Wide assortment
Mega Discounts
Easy returns
Within 30 days