Skip to product information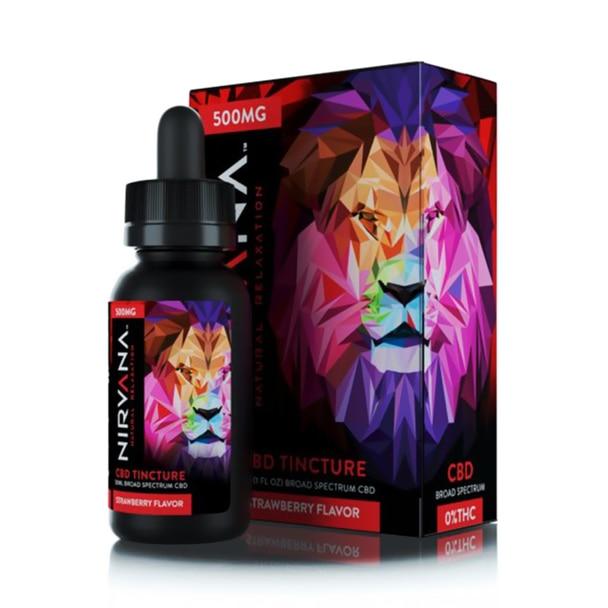 Open media 0 in gallery view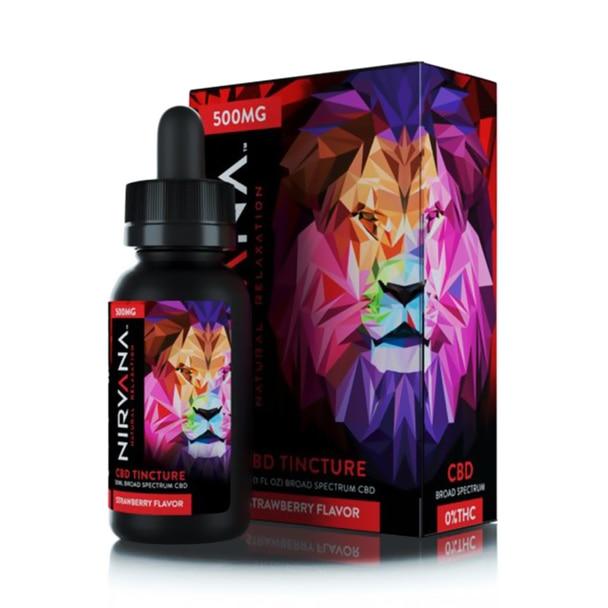 Nirvana - CBD Tincture Oil - Strawberry - 500mg-1000mg
The strawberry is a powerhouse in the berry world, boasting popularity across the globe and seemingly never running low because of consistently high yields. The combination of sweetness and tartness
Barcode:
EHRZAP-BXVZ-LICTQJ-FRZ-BWRHORG-HSAFM-GSMSDEZ
Description
Additional info
Reviews
Description
Additional info
Reviews
Description
Additional info
Reviews
The strawberry is a powerhouse in the berry world, boasting popularity across the globe and seemingly never running low because of consistently high yields. The combination of sweetness and tartness that you get when you bite down into a juicy, ripe strawberry gives the fruit a delicious flavor that you will likely never mistake for anything else. Nirvana Natural Relaxation's CBD Strawberry Oil Tincture takes the flavor of the iconic fruit and combines it with a moderate amount of CBD. Each bottle contains 30mL of tincture and either 500mg or 1000mg of broad spectrum CBD, depending on the size of the purchased bottle. 

This product is perfect for those who love the taste of strawberries and are looking for a convenient CBD oil. The tincture bottle is very travel-friendly and can be used at any time of day. Application is discreet, meaning you will not have to worry about drawing any extra attention to yourself. The tincture's flavor also makes it an ideal additive for sweet foods and drinks, such as smoothies and--who would have thought--bowls of actual fruit. 

Nirvana Natural Relaxation's CBD Strawberry Oil Tincture is best applied through the use of the dropper that comes with the bottle. Fill the dropper with 1mL of strawberry tincture and steadily drip the tincture into your mouth. Drip it under your tongue for optimal absorption. Hold the tincture in your mouth for 30-60 seconds before swallowing it. If you do not have interest in dropping the tincture directly into your mouth, apply the tincture to your food or drink at your next meal and consume it that way. Recommended serving size is 1mL. In order to determine your personal serving size, consume 1mL of tincture and focus on the effects that the CBD has on your body, then adjust your serving size to better suit your needs.
Best prices & offers
Orders $50 or more
Free delivery
24/7 amazing services
Great daily deal
When you sign up
Wide assortment
Mega Discounts
Easy returns
Within 30 days