Skip to product information
Open media 0 in gallery view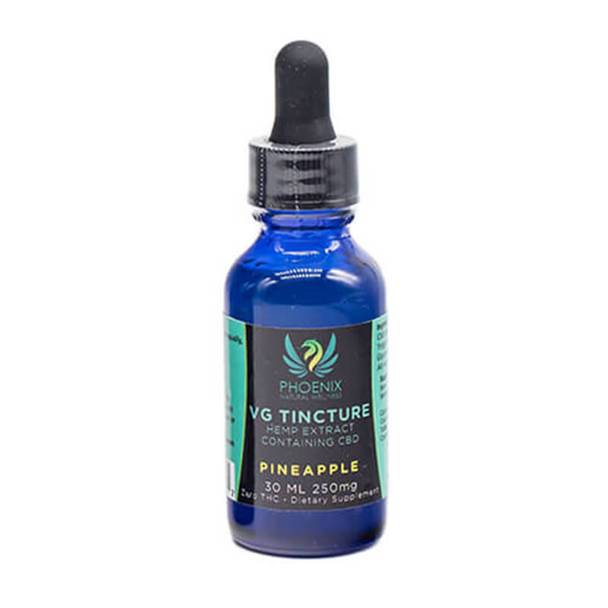 Phoenix Natural Wellness - CBD Tincture - Pineapple - 250mg-1000mg
Wait a second, did we just get transported to a Hawaiian beach paradise? Nope, it's just Phoenix Natural Wellness' pineapple-flavored VG Tincture! Each 30 mL bottle contains either 250, 500
Barcode:
ETPYI-RTT-HRJ-RI-GLN-VNFSNM
Description
Additional info
Reviews
Description
Additional info
Reviews
Description
Additional info
Reviews
Wait a second, did we just get transported to a Hawaiian beach paradise? Nope, it's just Phoenix Natural Wellness' pineapple-flavored VG Tincture! Each 30 mL bottle contains either 250, 500 or 1000 mg of CBD, so you can choose which strength suits your needs best. If you are brand new to CBD tinctures, you may want to start out with a lower strength and work your way up from there; in other words, see what works best for you and your body. This "3 in 1" tincture is actually based in vegetable glycerin, which means you can safely take it orally, put it in water, or vape it! The choice is yours. Vegetable glycerin is a clear liquid typically made from soybean, coconut or palm oils, making it perfectly safe to ingest. It is odorless and has a mild, sweet taste with a syrupy consistency.

The hemp used to manufacture this tincture is completely organic and grown in Colorado without the usage of pesticides and chemicals; it is produced with only soil and water. The farmers use a clone-only process when growing their organic hemp, which is when a new harvest is created by using exact replicas of the best performing plants. Since the source of growth never changes, each batch of hemp remains consistent and pure, meaning more consistent and pure products, like this pineapple-flavored CBD tincture! Try this tincture ASAP so you can enjoy the juicy flavor and sweet aroma of a tropical paradise while simultaneously reaping the benefits of CBD, every...single...day.

Ingredients: 

All Natural Hemp Oil (CBD), Emulsifier (Polysorbate 80), All Natural Vegetable Glycerin.

How to Use:
If taking it orally:

dispense a ½ full dropper (0.5 mL) under your tongue and hold it there for 30-90 seconds (or until it is dissolved), twice per day. 

If drinking:

dispense a ½ full dropper (0.5 mL) into your liquid and drink immediately. 

If vaping:

dispense a ½ full dropper (0.5 mL) into your vape pen. 

Note the effects you feel with each dose, so you can experiment with what amount and strength is right for you!
Best prices & offers
Orders $50 or more
Free delivery
24/7 amazing services
Great daily deal
When you sign up
Wide assortment
Mega Discounts
Easy returns
Within 30 days