Skip to product information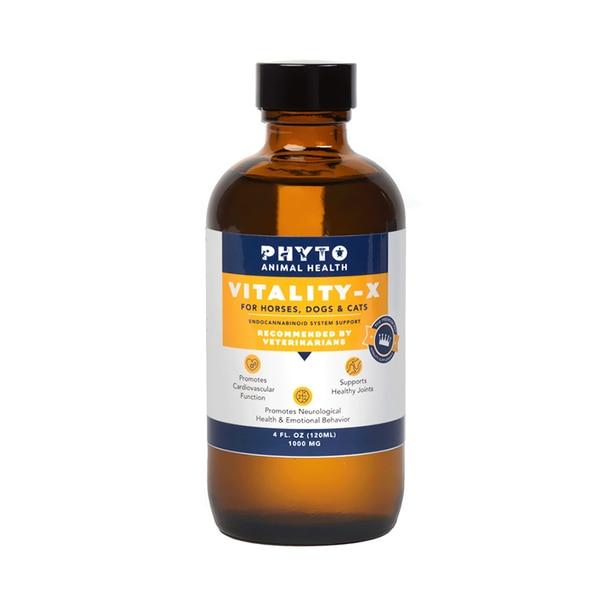 Open media 0 in gallery view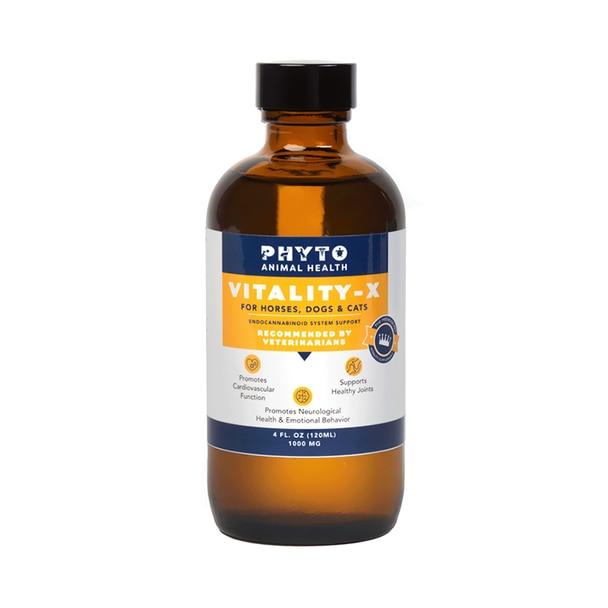 Phyto Animal Health - CBD Pet Tincture - Pet Vitality-X - 500mg-1000mg
When many people think of the word "pet," they probably envision a cat, dog, guinea pig, hamster, reptile, or bird. But what about the LARGER animal friends we count as
Barcode:
CZSDSPM-TGYG-RBUG-WOZAL
Description
Additional info
Reviews
Description
Additional info
Reviews
Description
Additional info
Reviews
When many people think of the word "pet," they probably envision a cat, dog, guinea pig, hamster, reptile, or bird. But what about the LARGER animal friends we count as family? Introducing Phyto Animal Health's Vitality-X CBD Pet Tincture made for use in all animals, but especially those with manes, tails, and hooves… horses!

In a higher dose of 500mg-1000mg, this unique CBD pet tincture is perfect for horse transport or other stressful moments for your equine friends. Made with Phyto Animal Health's non-GMO, hemp-derived CBD oil, it's always triple tested for purity and quality. It's also put through an extra filtration process to ensure the removal of any plant materials, fibers, waxes, and as much THC as is currently possible to remove. Formulated with MCT oil (medium chain triglyceride oil), your beloved member of the animal kingdom will experience the effects of the hemp plant almost immediately as this powerhouse absorption carrier oil whisks the potent CBD through her body to where she needs it most. Before you know it, your sweet pony will be reaping the same natural benefits you do from Mother Nature!
Best prices & offers
Orders $50 or more
Free delivery
24/7 amazing services
Great daily deal
When you sign up
Wide assortment
Mega Discounts
Easy returns
Within 30 days