Skip to product information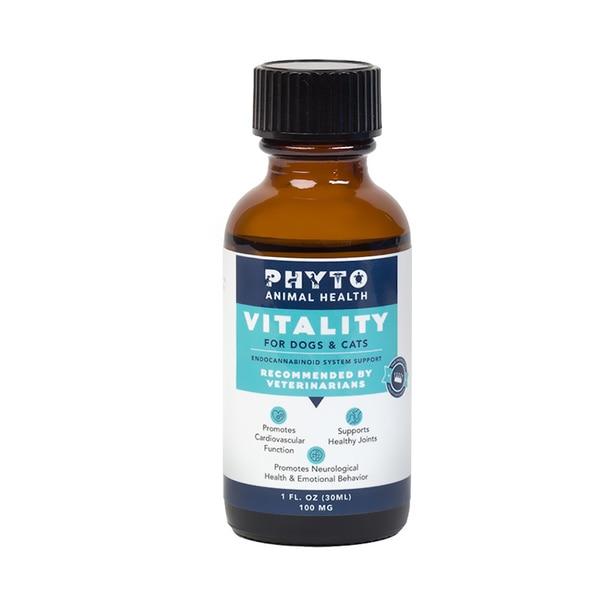 Open media 0 in gallery view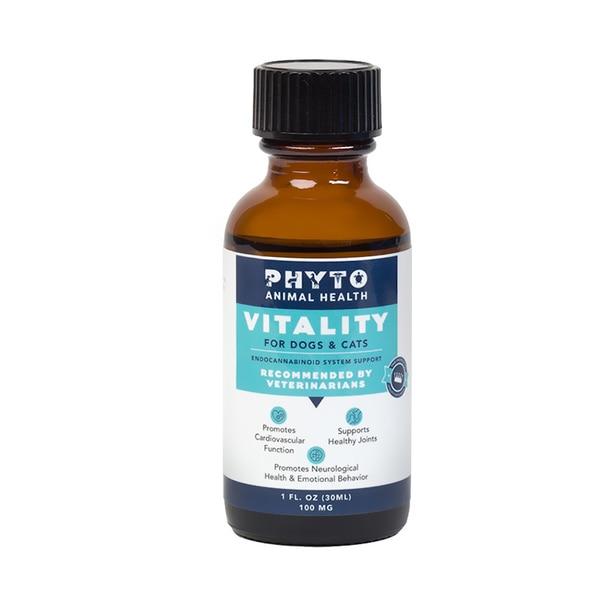 Phyto Animal Health - CBD Pet Tincture - Vitality for Dogs & Cats - 100mg
We've all been there: our beloved pet doesn't seem to be their best selves. You've loved and taken care of him since he was a puppy or kitten, and you
Barcode:
HAJGGBE-EUVP-ZEPSYS-XEE-LEJCPR-IY-JE
Description
Additional info
Reviews
Description
Additional info
Reviews
Description
Additional info
Reviews
We've all been there: our beloved pet doesn't seem to be their best selves. You've loved and taken care of him since he was a puppy or kitten, and you feel confident you know his personality, needs, and desires like the back of your hand. He's been by your side through thick and thin! He probably feels the same about you! But something's changed recently. Yes, he's getting older, he certainly isn't bounding around the house like he used to be, but perhaps there's a new sense of fatigue, discomfort, and general malaise that's befallen your fuzzy best friend. 

The vet doesn't seem to have any answers. "This is just how things go sometimes," she said, when you brought him in for an exploratory checkup. But you've never been satisfied with the status quo until you've investigated all your options. Your friend who's also a pet owner once said she used CBD to increase their furry pal's quality of life, and now you're ready to see if it'll benefit your very own fluffy best friend. 

Phyto Animal Health Vitality Pet Tincture for Dogs and Cats is the perfect way to buoy your pet's quality of life. In the low dose of 100mg per bottle, this full spectrum, hemp-derived CBD oil could help improve your pet's daily experience in a matter of minutes. Suspended in organic MCT oil derived from coconuts, each dropper is infused with just the right amount of CBD with zero psychoactive properties. For a stronger serving, try Phyto Animal Health CBD Vitality Pet Tincture in 500mg.
Best prices & offers
Orders $50 or more
Free delivery
24/7 amazing services
Great daily deal
When you sign up
Wide assortment
Mega Discounts
Easy returns
Within 30 days