Skip to product information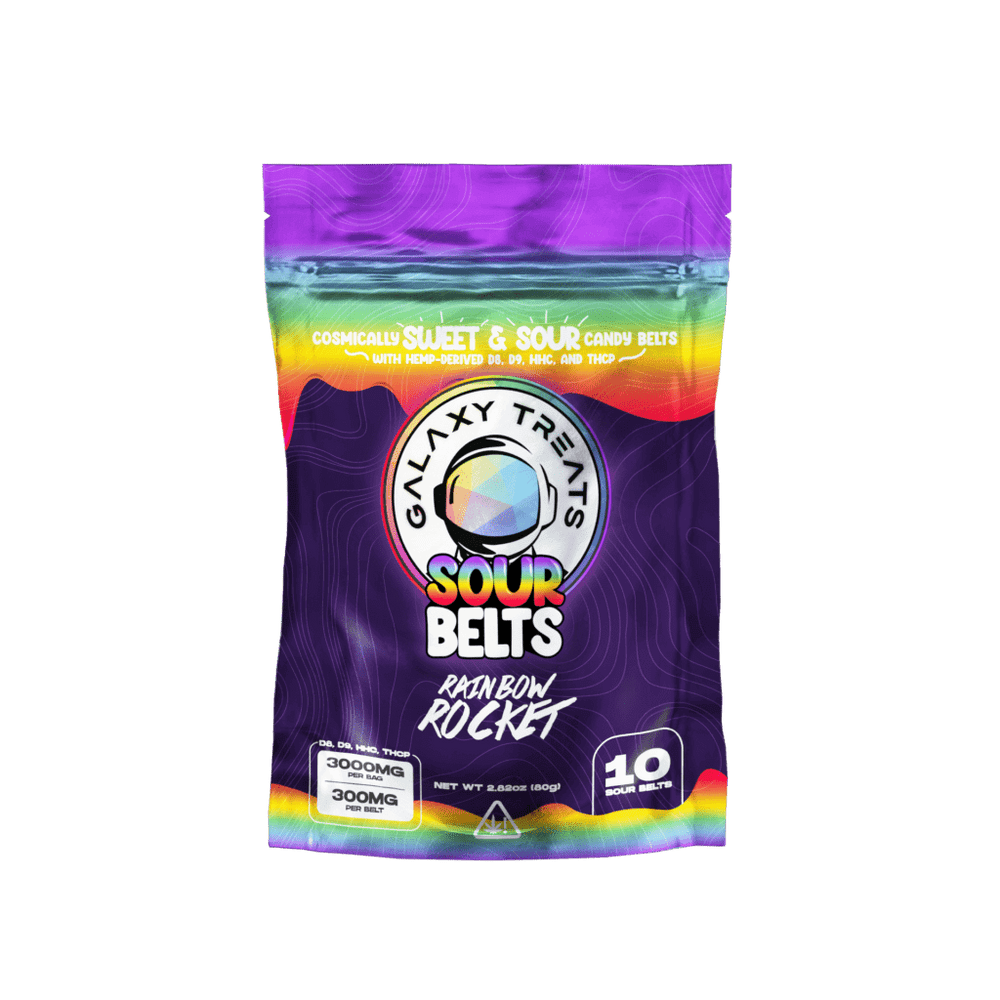 Open media 0 in gallery view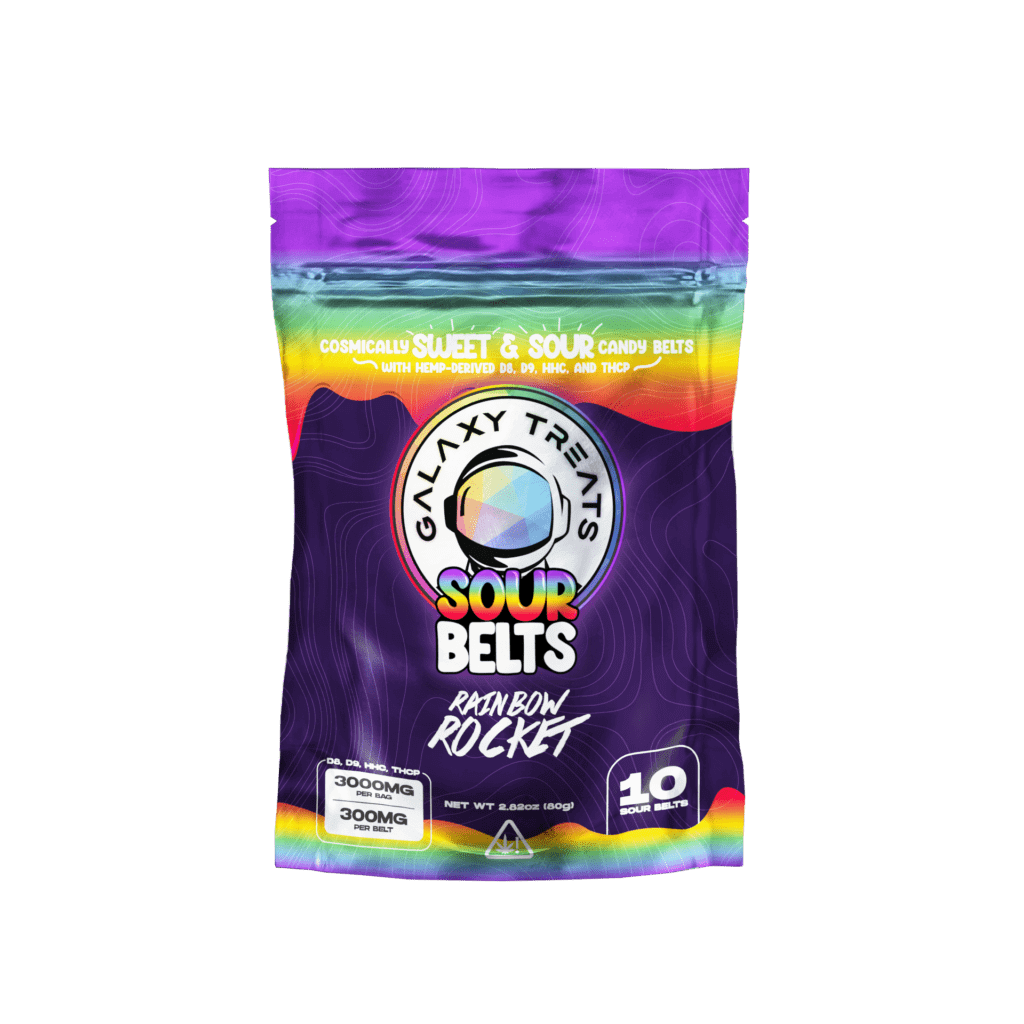 RAINBOW ROCKET 3000MG D8 D9 HHC THCP SOUR BELTS (10-CT)| Galaxy Treats
Experience an extraordinary journey with our new Rainbow Rocket D8 D9 HHC THCP Sour Belts! Each belt is infused with 300mg of hemp-derived cannabinoids (3000mg total per bag), offering a
Description
Additional info
Reviews
Description
Additional info
Reviews
Description
Additional info
Reviews
Experience an extraordinary journey with our new Rainbow Rocket D8 D9 HHC THCP Sour Belts! Each belt is infused with 300mg of hemp-derived cannabinoids (3000mg total per bag), offering a cosmic blast of flavor and effects. Order online now and enjoy free shipping on orders over $30.

RAINBOW ROCKET BLAST 3000MG D8 D9 HHC THCP SOUR BELTS (10-CT)
Flavor: Rainbow Rocket
Cannabinoids Per Pack: 3000mg
Cannabinoids Per Belt: 300mg
Ingredients: Sugar, Corn Syrup, Pectin, Sunflower Oil, Water, Flavoring, Sodium Citrate, Sodium Acid Sulfate, Citric Acid, Natural and Artificial Food Coloring Hemp-Derived Cannabinoids (Delta 8 THC, Delta 9 THC, HHC, THCP), and Plant-derived Terpenes
Extraction: Hemp Derived
Contains 0.3% or less Δ9THC (or no more than 0.3% Δ9THC).
PRODUCT DISCLAIMERS
PRECAUTIONS

Consume responsibly. Avoid driving or operating machinery while using this product. Do not exceed recommended dosage.

Consult a physician before use.

Not suitable for pregnant or nursing individuals, or those with diagnosed/undiagnosed health conditions.

Must be 21 years or older for purchase or use.

This product may impact blood pressure, heart rate, and/or intraocular pressure. Individuals with heart, blood pressure, eye, or related health issues should consult a doctor before use.

LEGALITY

Our Delta 8 THC, Delta 9 THC, HHC, THCP, and THC-O are federally and often legally compliant. Extracts are 100% derived from legal hemp, with ≤0.3% ∆9 THC and no CBD. Product legality varies by jurisdiction; customers are responsible for legal compliance. Galaxy Treats accepts no responsibility for local legality. Customers assume full legality responsibility for purchases on this site.

Cannabinoid effects can vary. Experiences listed are based on user input, not guaranteed outcomes. We don't guarantee universal reactions to our products.

If you might face a drug test, we advise against product use.
Best prices & offers
Orders $50 or more
Free delivery
24/7 amazing services
Great daily deal
When you sign up
Wide assortment
Mega Discounts
Easy returns
Within 30 days