Skip to product information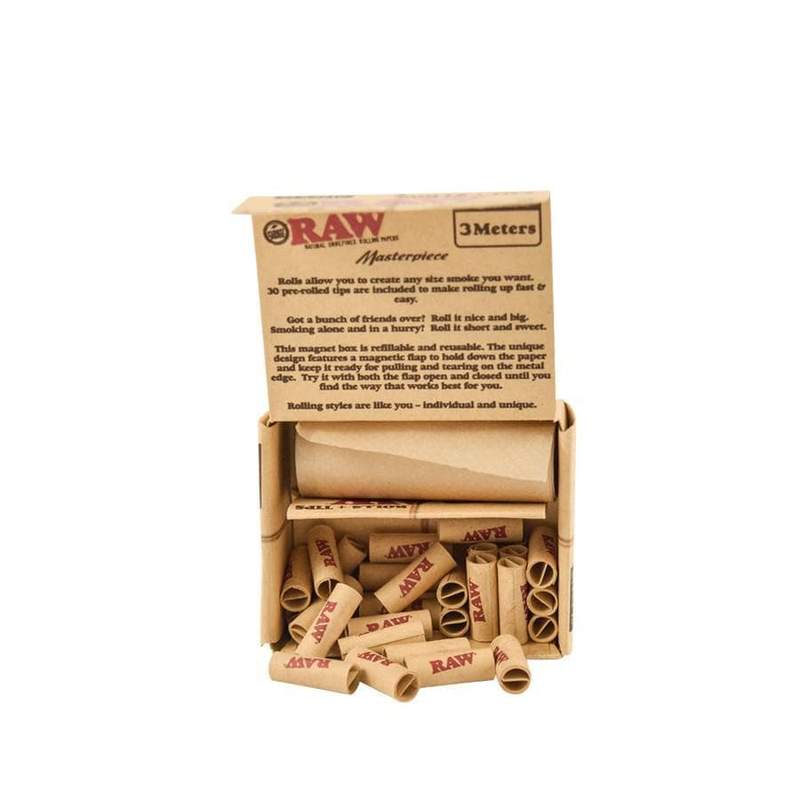 Open media 0 in gallery view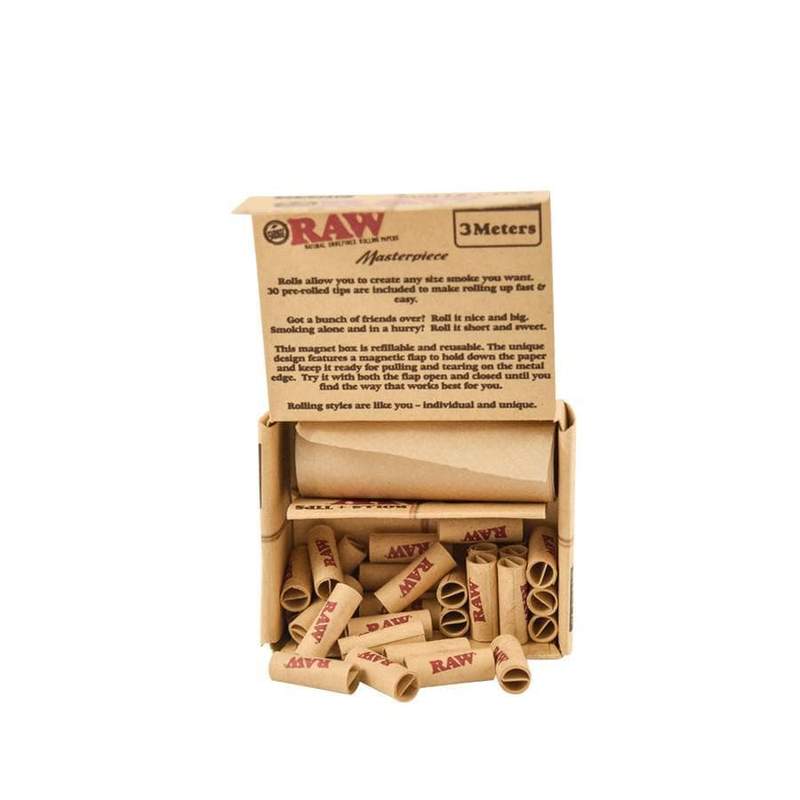 RAW Classic Masterpiece Rolling Papers and Pre-Rolled Tips
RAW Classic Masterpiece is a perfect set. It includes: RAW Classic 3 Meter Roll King Size 30 Handcrafted Pre-rolled Tips Magnetic reusable box with a flap.u00a0The box holds down theu00a0paper
Barcode:
JERD-NU-QCYUDML-WJC-BBLRPS-XCNOQVB-HJ
Description
Additional info
Reviews
Description
Additional info
Reviews
Description
Additional info
Reviews
RAW Classic Masterpiece is a perfect set. It includes:

RAW Classic 3 Meter Roll King Size
30 Handcrafted Pre-rolled Tips

Magnetic reusable box with a flap.u00a0The box holds down theu00a0paper to keep it organisedu00a0for pulling on the cutting edge.u00a0

RAW Rolling Papers are made of unbleachedu00a0no chemicalsu00a0material for slow and even burningu00a0experience.u00a0RAW Classic Natural Unrefined rolling papers areu00a0

steam watermarked

. Watermarks create an even smoke. They haveu00a0

RAWu00a0criss-cross imprint for an even perfect burn.

With this perfect set you can use Pre-rolled Tips or famous RAW Glass tip.

Raw Rolling Papers are made in Spain, the region calledu00a0Alcoy.u00a0It the birthplace of rolling papers. RAW creates rolling papers with a pure natural organic Acacia gum that grows in Ethiopia.u00a0

Do you want to have a total freedom to create whatever comes to your mind? RAW Classic Masterpiece Kingsize Rolls gives you that opportunity.

RAW Handcrafted Pre-Rolled Tips makes rolling experience super easy.

Each pack Includes:

RAWu00ae roll king size
30 logo branded pre-rolled tips

u00a0

RAW Rolling Papers

Raw Connoisseur Rolling Papers

RAW Artesano Rolling Papers and Tips 3 in 1

RAW Masterpiece Rolling Papers

We have created a guide for an easyu00a0RAW Rolling Papersu00a0shopping experience, head to this link and check it out.
Best prices & offers
Orders $50 or more
Free delivery
24/7 amazing services
Great daily deal
When you sign up
Wide assortment
Mega Discounts
Easy returns
Within 30 days