Skip to product information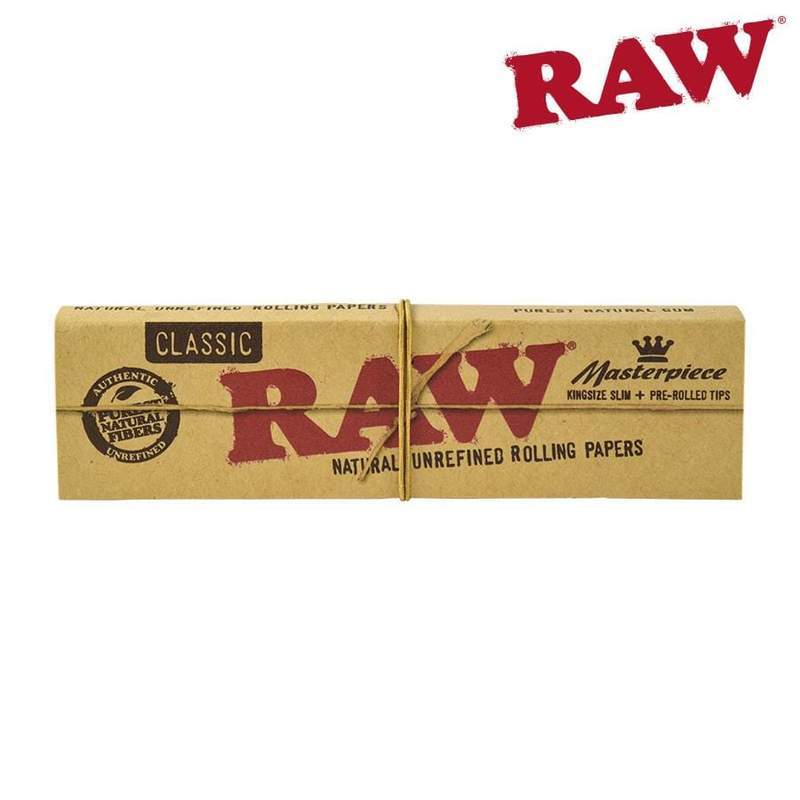 Open media 0 in gallery view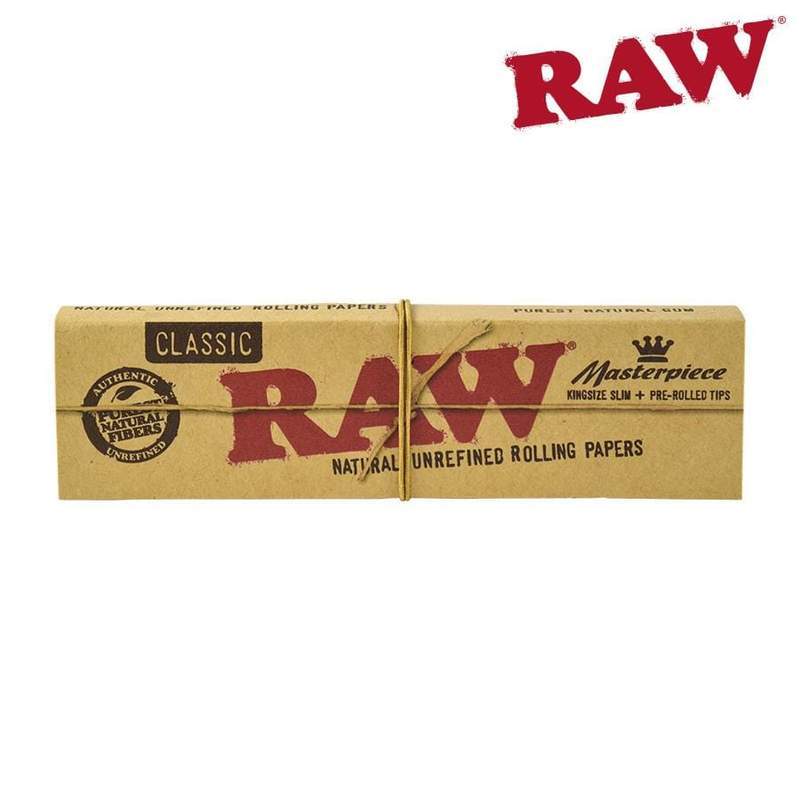 RAW Masterpiece King Size Rolling Papers, Pre-rolled Tips
RAW Classic Masterpiece is a perfect set. It includes: RAW Classic Rolling Papersu00a0King Size Handcrafted Pre-rolled Tips RAW Rolling Papers are made of unbleachedu00a0no chemicalsu00a0material for slow and even burningu00a0experience.u00a0RAW
Tags:
King Size, Masterpiece
Barcode:
ULSVBU-ZOJKDE-EV-IYXQWYQ-TCZH-HHQVIN
Description
Additional info
Reviews
Description
Additional info
Reviews
Description
Additional info
Reviews
RAW Classic Masterpiece is a perfect set. It includes:

RAW Classic Rolling Papers

u00a0

King Size
Handcrafted Pre-rolled Tips

RAW Rolling Papers are made of unbleachedu00a0no chemicalsu00a0material for slow and even burningu00a0experience.u00a0RAW Classic Natural Unrefined rolling papers areu00a0

steam watermarked

. Watermarks create an even smoke. They haveu00a0

RAWu00a0criss-cross imprint for an even perfect burn.

With this perfect set you can use Pre-rolled Tips or famous RAW Glass tip.

Raw Rolling Papers are made in Spain, the region calledu00a0Alcoy.u00a0It the birthplace of rolling papers. RAW creates rolling papers with a pure natural organic Acacia gum that grows in Ethiopia.u00a0

RAW Handcrafted Pre-Rolled Tips makes rolling experience super easy.

Each pack Includes:

Size = 110mm (L) x 44mm (H)
32 Sheets/Pack
24 Tips/Pack
24 Packs/Box

RAW Rolling Papers




Raw Connoisseur Rolling Papers

RAW Artesano Rolling Papers and Tips 3 in 1

RAW Masterpiece Rolling Papers

We have created a guide for an easyu00a0RAW Rolling Papersu00a0shopping experience, head to this link and check it out.
Best prices & offers
Orders $50 or more
Free delivery
24/7 amazing services
Great daily deal
When you sign up
Wide assortment
Mega Discounts
Easy returns
Within 30 days