Skip to product information
Open media 0 in gallery view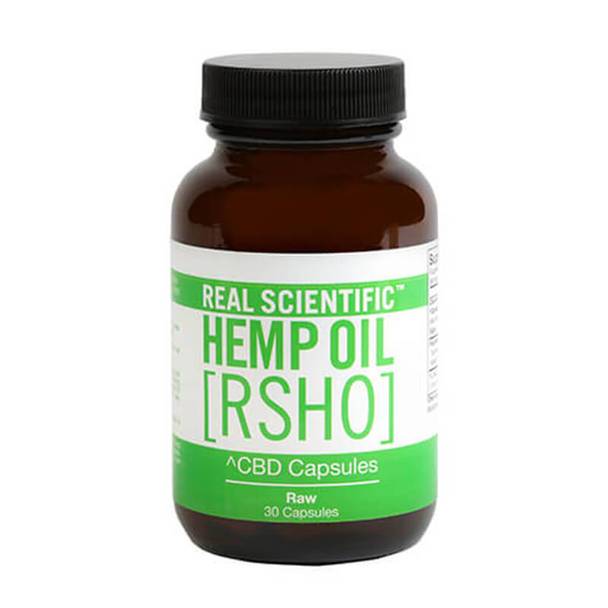 RSHO - CBD Capsule - Green Label Hemp Oil Capsules - 25mg
Science is specific, and that's why REAL SCIENTIFIC HEMP OIL has brought you both decarboxylated CBD in capsule form (Blue Label) as well as raw CBD in capsule form with
Barcode:
PEAYYR-SGMGIB-TZIBACF-INKCO
Description
Additional info
Reviews
Description
Additional info
Reviews
Description
Additional info
Reviews
Science is specific, and that's why REAL SCIENTIFIC HEMP OIL has brought you both decarboxylated CBD in capsule form (Blue Label) as well as raw CBD in capsule form with its Green Label Hemp Oil capsules.  

What's the difference? 

With decarboxylated CBD, the hemp plant is heated and treated in order to activate the healing power found in all the cannabinoids, flavonoids, and terpenes present in the plant. With "raw" CBD, the hemp is not heated and treated and the CBD remains in its acidic form (CBDA.) Studies show that both may have different desirable effects. CBDA, specifically, may be preferred by those with stomach issues more than decarboxylated CBD. 

Other Ingredients:

Hemp Oil- 25mg of "raw" CBD are packed into each capsule. RSHO's CBD oil is full-spectrum. 

Turmeric- this centuries old spice with its vibrant yellow color is tasty in many recipes, but is almost more impactful on the body itself with its anti-inflammatory and antioxidant properties. 

White Willow Bark- known to some indigenous peoples as "nature's aspirin," this bark of the White Willow tree has been used the world over for generations to combat inflammation and the pain associated with it.  

Calcium-200 mg of this bone support compound is found in each capsule. 

This product is suitable for vegans.
Best prices & offers
Orders $50 or more
Free delivery
24/7 amazing services
Great daily deal
When you sign up
Wide assortment
Mega Discounts
Easy returns
Within 30 days