Skip to product information
Open media 0 in gallery view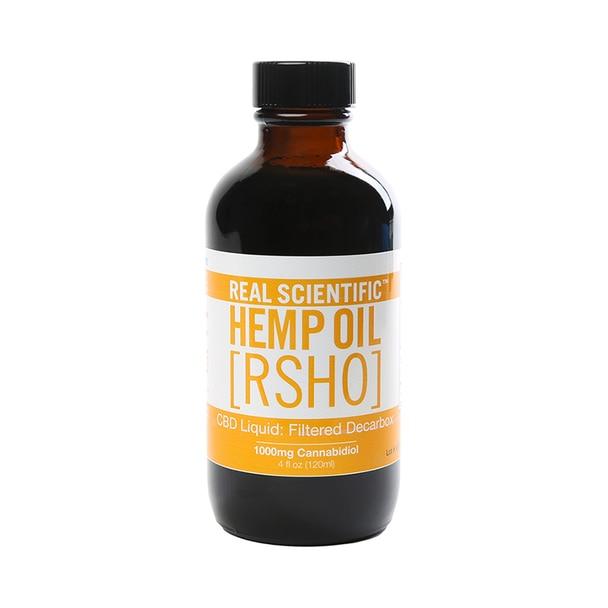 RSHO - CBD Tincture - Gold Liquid Hemp Oil - 4oz-1000mg
REAL SCIENTIFIC HEMP OIL believes in science-based healing from the natural world…and never missing your needed serving. With their larger sized bottles of their exceptional CBD oil, RSHO ensures that
Barcode:
WFUGSV-NQU-ODBUCKX-SE
Description
Additional info
Reviews
Description
Additional info
Reviews
Description
Additional info
Reviews
REAL SCIENTIFIC HEMP OIL believes in science-based healing from the natural world…and never missing your needed serving. With their larger sized bottles of their exceptional CBD oil, RSHO ensures that you never go without your daily ritual of CBD. In a larger 4 ounce bottle containing 1000mg of RSHO's decarboxylated and extra filtered Gold Liquid hemp oil, this amount is a great way to refill RSHO's smaller dropper bottle. 

 

Why choose RSHO's Gold Liquid? 

With their easy to understand color coded labeling system, users can confidently choose the CBD oil that's right for their needs. With RSHO's Gold Liquid, the hemp plant's nutritive properties are CO2 extracted, decarboxylated (heated to activate the cannabinoids and other compounds for better effects), then filtered to remove any excess plant materials, chlorophyll, and other unwanted elements to improve taste. 

CBD oil wouldn't provide the effects you love without an outstanding delivery system. This is where MCT oil comes in. MCT, or "medium chain triglyceride" oil, allows RSHO's CBD to impact the endocannabinoid system in a more efficient, effective way. Containing many good-for-you fatty acids, MCT oil derived from coconuts and palm ensure you're getting all the awesome compounds found in RSHO's Gold Liquid Hemp Oil.
Best prices & offers
Orders $50 or more
Free delivery
24/7 amazing services
Great daily deal
When you sign up
Wide assortment
Mega Discounts
Easy returns
Within 30 days