Skip to product information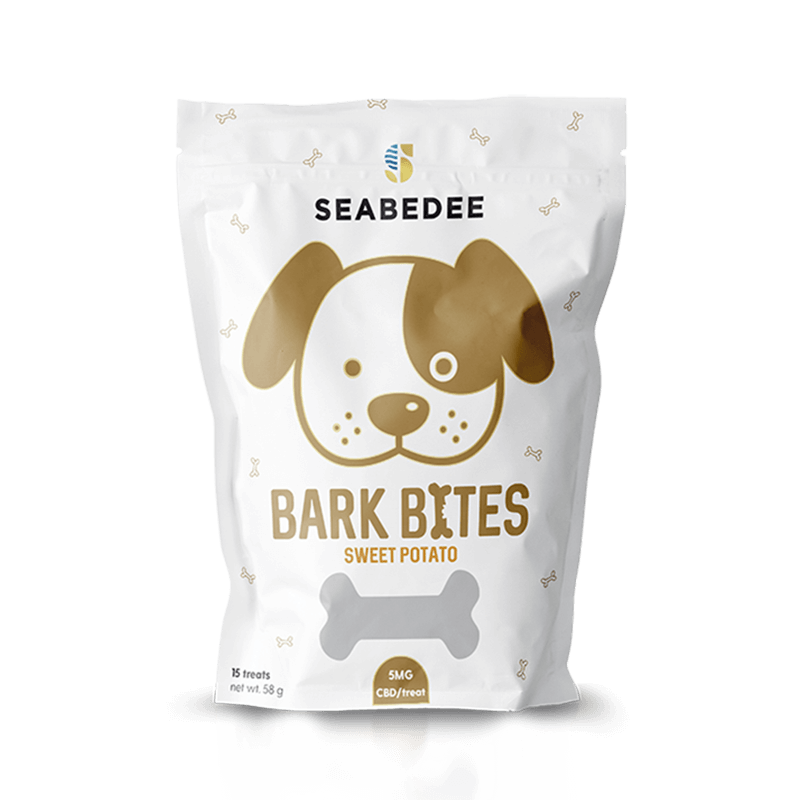 Open media 0 in gallery view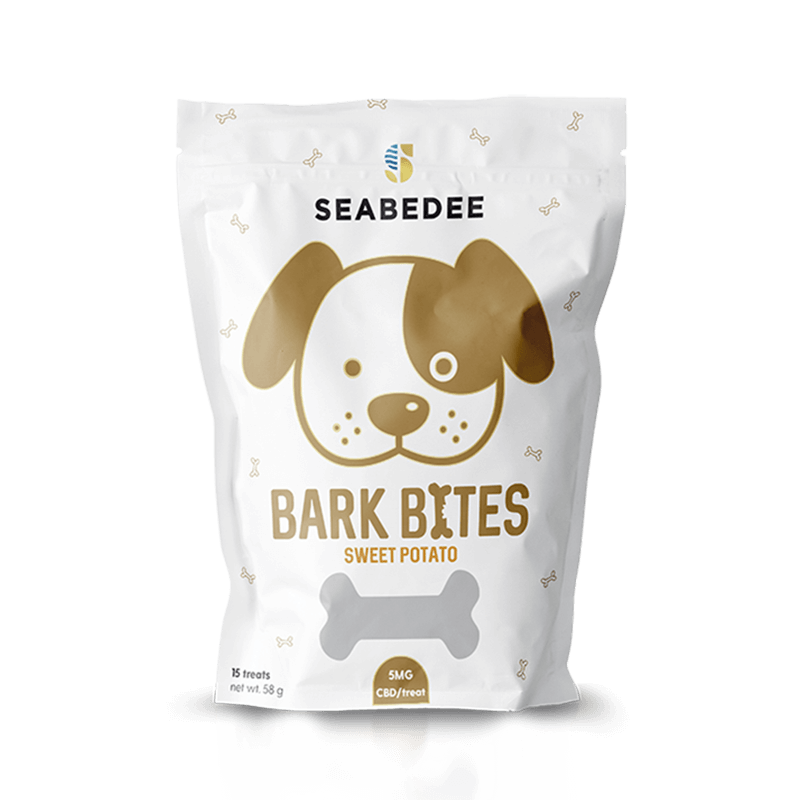 SEABEDEE - Bark Bites – CBD Dog Treats
Bark Bites are handmade CBD dog treats for four-legged furballs with too much stress and inflammation in their life.  Each treat is packed with 5 mg of isolate CBD (meaning
Description
Additional info
Reviews
Description
Additional info
Reviews
Description
Additional info
Reviews
Bark Bites are handmade CBD dog treats for four-legged furballs with too much stress and inflammation in their life.  Each treat is packed with 5 mg of isolate CBD (meaning they contain 0% thc), turmeric, sweet potato and more. They come in two sizes and have an easy recommended usage guide included on every bag!

WHO ARE BARK BITES FOR?

Bark Bites are for four-legged furballs with too much stress and inflammation. 

Not all dogs are zen masters in the making. Some get stressed out by loud noises, car rides, and of course the dreaded mail man! Others tear the furniture apart whenever you leave the house. Our Bark Bites contain a weight-appropriate dose of pure CBD isolate to reduce stress and ease separation anxiety. When the Fourth of July rolls around, a dose of Bark Bites is just what the vet ordered to calm those firework jitters. Bark Bites also contain turmeric, sweet potato, coconut oil, hemp seed oil and cinnamon to boost antioxidants and fight inflammation. Plus, they're non-GMO, grain-free and contain no artificial preservatives or coloring. 

EASY TO USE

Doggy doses by size:

100 lbs = 2 treats

50 lbs = 1 treat

25 lbs or less = ½ treat

WILL BARK BITES GET MY POOCH HIGH?

Our Bark Bites contain less than 0 THC and are entirely non-psychoactive.  Your dog will NOT get you high. Less stressed? Sure. But high? Not a chance.

BARK TWICE FOR A NO QUESTIONS ASKED REFUND

Across the board, dogs and humans alike love Seabedee. But if your puppy barks twice for a refund, we'll happily oblige, no questions asked. We like to consider ourselves the kings of transparency, and if for whatever reason your dog doesn't love our Bark Bites as much as we do, you'll get your money back lickity split. 

*Refrigerate after opening. It's the best way to keep your preservative-free Bark Bites fresh.

*These statements have not been evaluated by the Food and Drug Administration. This product is not intended to diagnose, treat, cure or prevent any diseases.
Best prices & offers
Orders $50 or more
Free delivery
24/7 amazing services
Great daily deal
When you sign up
Wide assortment
Mega Discounts
Easy returns
Within 30 days