Skip to product information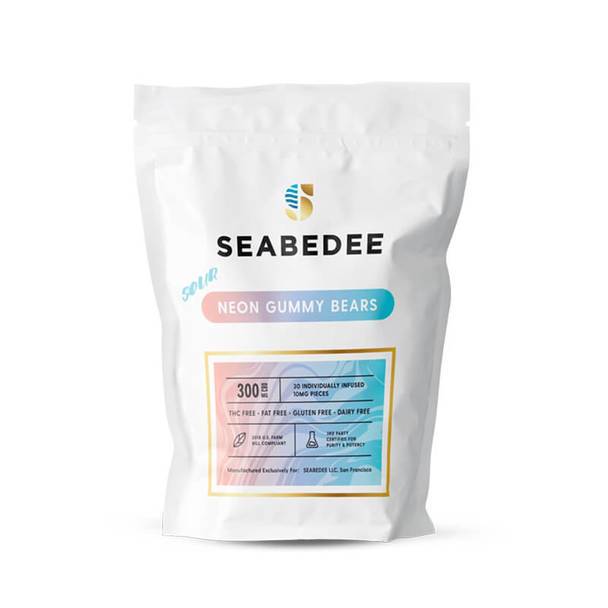 Open media 0 in gallery view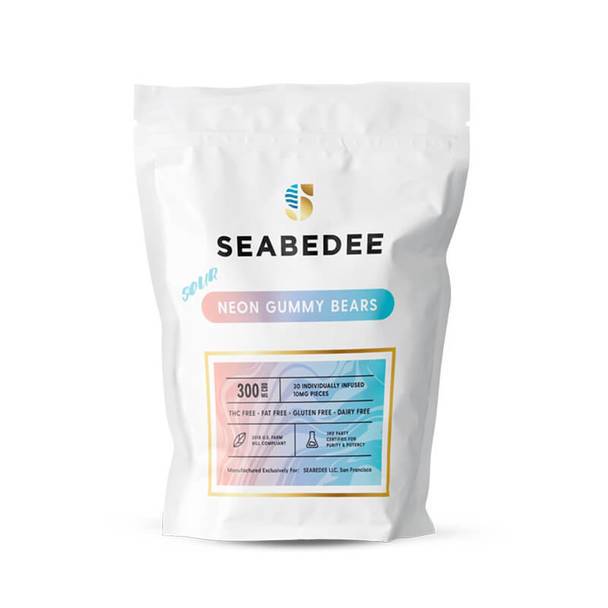 Seabedee - CBD Edible - Sour Neon Gummy Bears - 10mg
These delicious gummies are packed with 10mg of pure isolate CBD each and are 100% THC free. Relax, restore and recover while also satisfying your sweet tooth! WHO ARE SOUR
Description
Additional info
Reviews
Description
Additional info
Reviews
Description
Additional info
Reviews
These delicious gummies are packed with 10mg of pure isolate CBD each and are 100% THC free. Relax, restore and recover while also satisfying your sweet tooth!

WHO ARE SOUR NEON CBD GUMMIES FOR? 

Who knew stress relief could taste so good?

Is CBD scientifically proven to work better when it's shaped like a gummy bear? No, but our US grown CBD is—it contains nothing but pure CBD isolate to stimulate the body's endocannabinoid system: a network of receptors that regulate the immune system, endocrine system, and all other body systems. We use a delicate CO2 extraction process to keep our cannabinoids in tip-top shape, then have them third-party tested for content and purity. And did we mention our Gummies are free of dairy, gluten, sodium, MSG and artificial sweeteners? Yeah, that too…

EASY TO USE

Take 2-3 gummies per serving and eat them like any other gummy bear.  Trust us, you've been training for this your whole life—you got this!

WILL CBD GUMMIES GET ME HIGH?

All of our CBD Gummies, Peach Rings, Tinctures and Topicals contain less than 0.3% THC and are entirely non-psychoactive. They will NOT get you high.

AN UNHEARD OF NO-RISK POLICY

The only thing that blows away stress faster than our CBD Gummies is the return policy behind them. We strive to be the most transparent CBD brand on the market and our no questions asked, money-back guarantee lives up to the hype. If somehow your taste buds defy the laws of physics and don't explode with pleasure, we'll approve a full refund ASAP. No smoke and mirrors here, just good 'ole fashioned Gummies and a whole lotta love. 

*These statements have not been evaluated by the Food and Drug Administration. This product is not intended to diagnose, treat, cure or prevent any diseases. 
Best prices & offers
Orders $50 or more
Free delivery
24/7 amazing services
Great daily deal
When you sign up
Wide assortment
Mega Discounts
Easy returns
Within 30 days