Skip to product information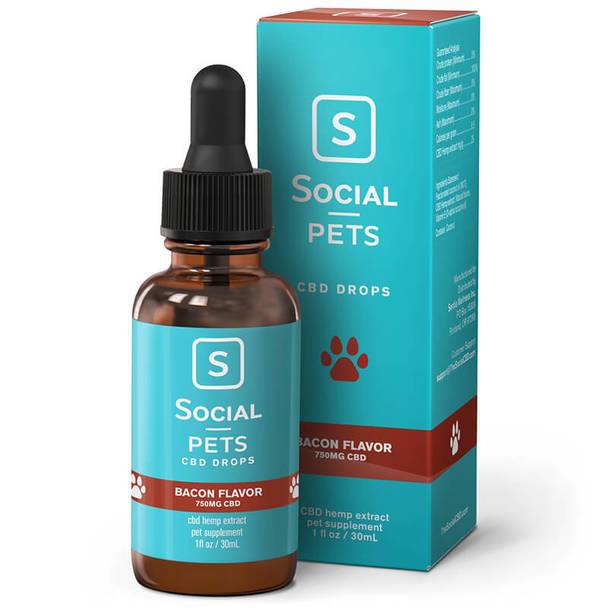 Open media 0 in gallery view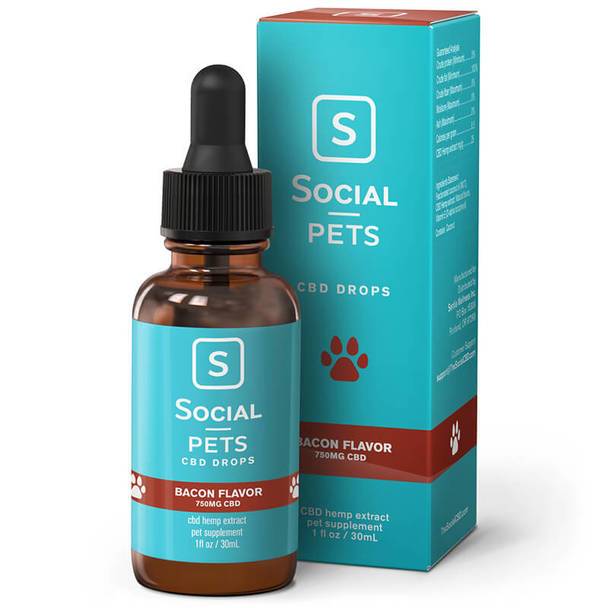 Social - CBD Pet Tincture - Broad Spectrum Bacon - 250mg-750mg
You and your pet have what some would call a "mutual obsession" with each other. While away from home, you think about what your pet is up to, and your
Barcode:
TNDT-VV-ONYMKQF-IUZ-MO-BNR
Description
Additional info
Reviews
Description
Additional info
Reviews
Description
Additional info
Reviews
You and your pet have what some would call a "mutual obsession" with each other. While away from home, you think about what your pet is up to, and your pet waits anxiously for you to come home. It only makes sense that you would reward your pet for such loyalty with an extra tasty treat. Not only does Social CBD's Bacon Pet Tincture possess a flavor that your pet is guaranteed to love, but it also provides your furry friend with an ideal serving of CBD. One of several flavored pet tinctures from this brand, the bacon flavoring is strong enough that your pet is very unlikely to reject the oil. Each bottle contains 30mL of oil and either 250mg or 500mg of broad spectrum hemp extract, depending on the size of the purchased bottle.

Social CBD understands that you might not want your pet consuming something that is filled to the brim with different oils and extracts. It seems like the simpler the ingredient list, the more at ease your mind becomes, in part because it means that you don't need to worry about the effects of certain items on your pet's digestive system. This tincture oil consists of high-quality hemp extract, natural essences and MCT oil, a group of all-natural ingredients that couldn't be any more direct! The natural essences give the oil its appealing flavor and mask some of the earthiness of the hemp extract, while MCT oil increases the bioavailability of the oil, making it much easier for your pet to consume.

Personal serving size will vary depending on the size of the pet, but you can easily give it a few drops at a time to let it get used to the oil initially. You can either drip it into your pet's mouth directly, which is an easier option for some smaller animals, or you can drip it onto the food of their next meal.
Best prices & offers
Orders $50 or more
Free delivery
24/7 amazing services
Great daily deal
When you sign up
Wide assortment
Mega Discounts
Easy returns
Within 30 days