Skip to product information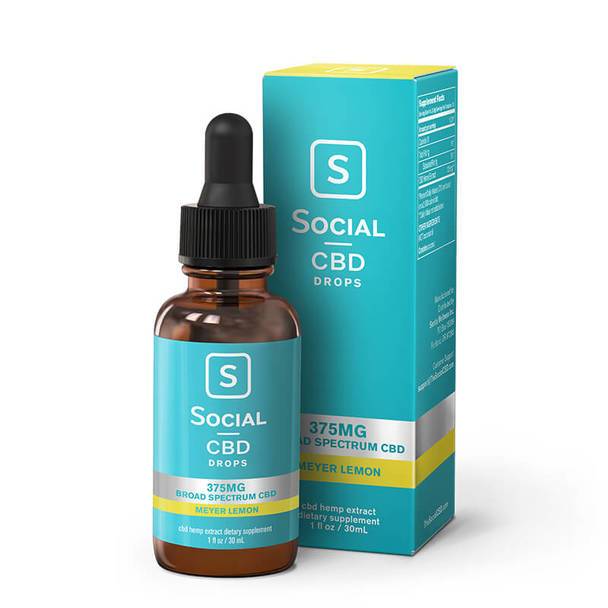 Open media 0 in gallery view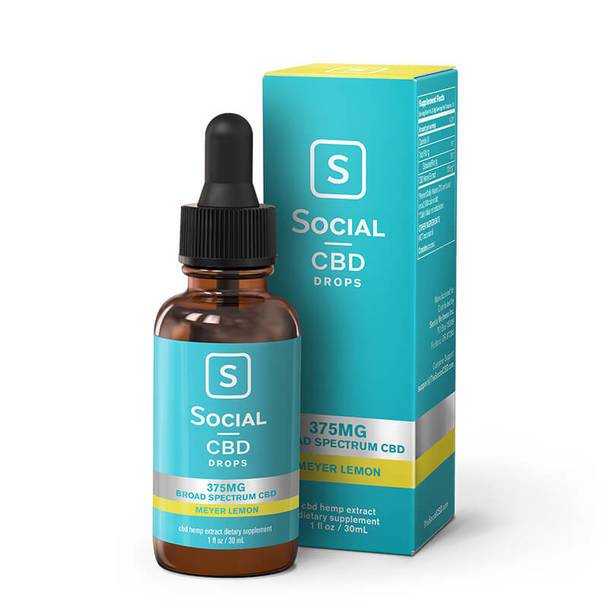 Social - CBD Tincture - Broad Spectrum Drops Meyer Lemon - 375mg-1500mg
The summer months can be grueling, heat running rampant and sucking the life force right out of your body. For this reason, certain refreshing, fruity flavors are especially popular. One
Barcode:
GGGEOBS-ZRZNIQP-IXQBIL-KF
Description
Additional info
Reviews
Description
Additional info
Reviews
Description
Additional info
Reviews
The summer months can be grueling, heat running rampant and sucking the life force right out of your body. For this reason, certain refreshing, fruity flavors are especially popular. One such flavor is lemon; summer would not be the same without the soothing coolness of a glass of lemonade. Social CBD's Meyer Lemon Tincture provides you with the sweet and sour goodness of lemonade, as well as an additional, mouth-watering serving of high-quality CBD. Each bottle contains 30mL of oil and either 375mg, 750mg or 1500mg of hemp extract. This hemp extract includes an array of extra compounds that provide their own effects and boost that of CBD.

The Meyer Lemon tincture is perfect for use in the summer months, but it can be enjoyed just as much at any time of year. Application is extremely straightforward, and since Social CBD's labeling is so sleek and discreet, you will be able to avoid drawing unwanted attention from strangers when you consume the oil in public. An ideal additive for real lemonade and other lemon-based treats, this oil's bioavailability is bolstered by its use of MCT oil, making it even easier for the CBD to be absorbed into your system.

To use this product, fill the dropper attached to the bottle with 1mL of oil, then slowly drip it under your tongue for the greatest possible absorption rate. Hold the oil under your tongue for 30-60 seconds before swallowing it. For a more indirect method of application, srip the oil onto the food or drink of your next meal and consume it that way. To determine your personal serving size, consume 1mL of oil and focus on the way that the CBD affects your body. Then, adjust accordingly.
Best prices & offers
Orders $50 or more
Free delivery
24/7 amazing services
Great daily deal
When you sign up
Wide assortment
Mega Discounts
Easy returns
Within 30 days