Skip to product information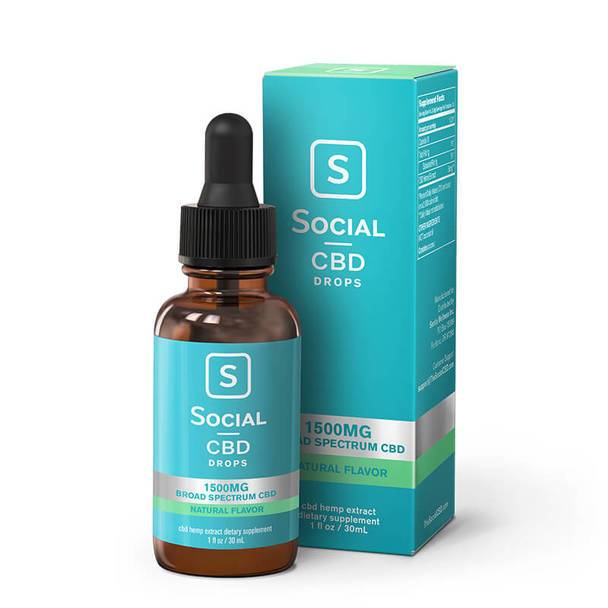 Open media 0 in gallery view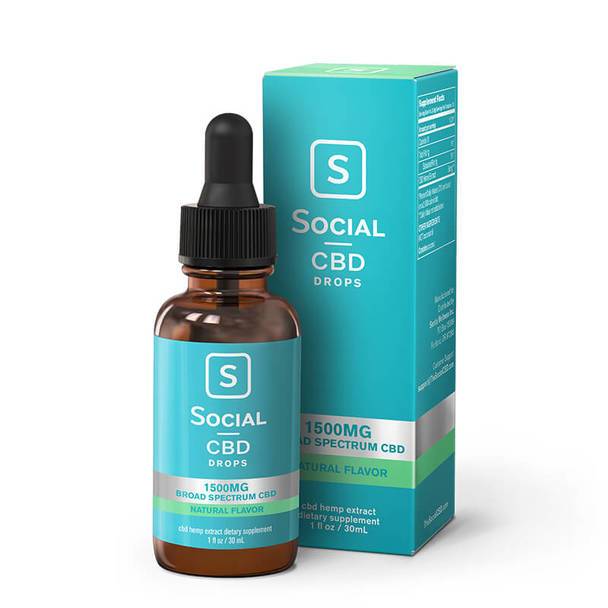 Social - CBD Tincture - Broad Spectrum Drops Natural - 375mg-1500mg
Things are often best when found in their natural states, untouched by people and things that might tamper with its purity. Social CBD believes that this same idea can apply
Barcode:
FFILMXQ-VI-UROTSG-JKHQOX-KXN-KGG-CVPGEBM
Description
Additional info
Reviews
Description
Additional info
Reviews
Description
Additional info
Reviews
Things are often best when found in their natural states, untouched by people and things that might tamper with its purity. Social CBD believes that this same idea can apply to CBD as well, which is why they have created this Natural Tincture for those who seek a more natural hemp experience. This tincture is made without adding any flavoring, meaning that you get the pure taste of hemp extract with every drop. Each bottle contains 30mL of oil and either 375mg, 750mg or 1500mg of broad spectrum CBD, depending on the size of the purchased bottle. 

Since this oil is naturally flavored, its main flavor profile is that of hemp, so it is best consumed on its own. That being said, if you wish to mask the earthy taste a bit, you can mix the oil into a smoothie or other fruity drink and enjoy it that way. The bottle itself is lightweight and compact, making it a perfect travel buddy for when you are on the go but want some CBD. It can easily be stored in any bag or purse, and you can store it in the glove compartment of your car for easy use on road trips or any other long drives. The bottle's labeling is discreet, so you won't draw the attention of others in public while you consume your tincture oil.

Like other tinctures, this product is best consumed through the use of the dropper that comes attached to the cap of the bottle. Fill the dropper with 1mL of oil, then slowly drip it into your mouth, preferably under your tongue. Hold it in your mouth for 30-60 seconds before swallowing it. Other methods of applying this tincture include mixing it with the food or drink of your next meal. This will generally mask the flavor of the tincture, so if you want to taste the oil in all its glory, this method is not recommended. To find your personal serving size, consume 1mL of oil and give the CBD a moment to be absorbed into your body. Adjust your serving size according to the effects that the CBD has on you.
Best prices & offers
Orders $50 or more
Free delivery
24/7 amazing services
Great daily deal
When you sign up
Wide assortment
Mega Discounts
Easy returns
Within 30 days