Skip to product information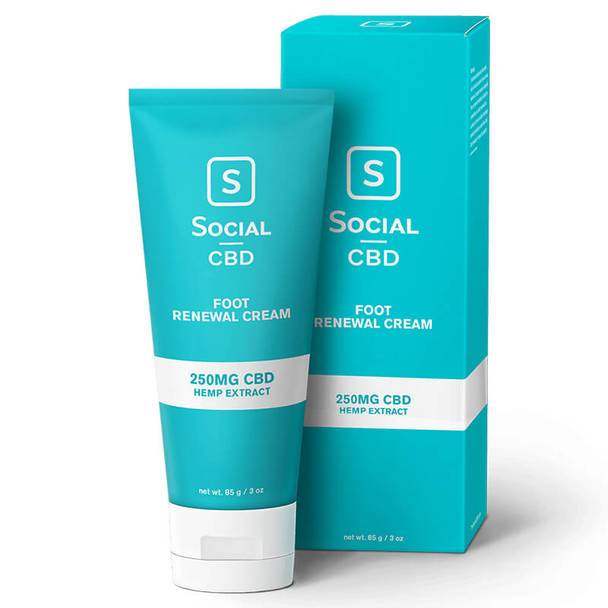 Open media 0 in gallery view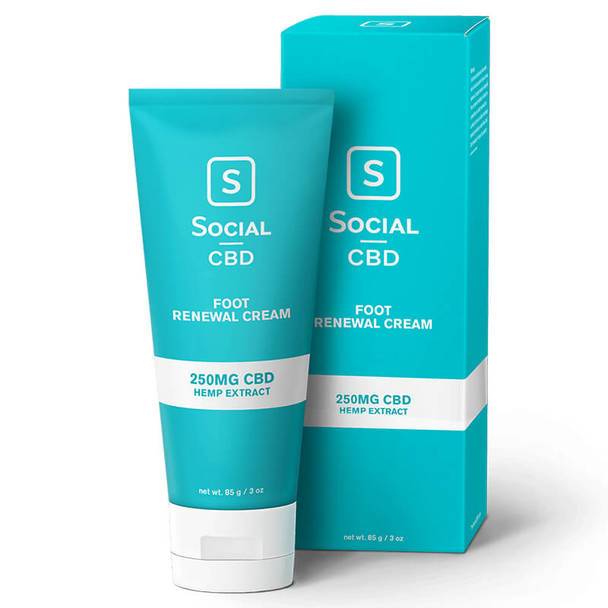 Social - CBD Topical - Foot Renewal Cream - 250mg
Your feet are in constant motion as your day progresses, and even if you get a chance to sit down and rest, you usually aren't taking additional measures to soothe
Barcode:
EIIK-FYGD-ZDPLZO-BKFQ-VUAPJM-XAI-PIJWQX
Description
Additional info
Reviews
Description
Additional info
Reviews
Description
Additional info
Reviews
Your feet are in constant motion as your day progresses, and even if you get a chance to sit down and rest, you usually aren't taking additional measures to soothe the aches you feel. Social CBD's Foot Renewal Cream is the perfect product for addressing the aches and discomforts that your feet endure every day. Along with the high-quality hemp extract found in this cream, a powerful blend of shea butter, menthol and other ingredients work to moisturize and soothe your howling souls. Each bottle contains 3oz of cream and 250mg of broad spectrum CBD extract, which also includes various cannabinoids and terpenes that assist the CBD while it does its job.

This product is the ideal size for traveling with you wherever you go. Its compact bottle can be stored in nearly any purse or bag, as well as in the glove compartment of your car or the bottom drawer of your desk at work. If your feet are killing you after an intense gym session, you can simply pull the bottle out of your gym bag and apply it immediately. Its ease of use makes it feasible to use this cream no matter where you are, allowing for quick, discreet application at a moment's notice. The menthol included in the cream will leave a cool, soothing sensation on your foot, and the shea butter will work to reduce the dryness that your feet may be afflicted with.

You can apply this cream as you would any non-CBD foot cream. Simply squeeze a serving out of the bottle, apply it to an area of interest and rub it in. Then, sit back and let it do its job. The moderate amount of CBD per serving will be felt but won't overwhelm you. There is no real serving size, and this product is safe to use in whatever volume you prefer! 
Best prices & offers
Orders $50 or more
Free delivery
24/7 amazing services
Great daily deal
When you sign up
Wide assortment
Mega Discounts
Easy returns
Within 30 days