Skip to product information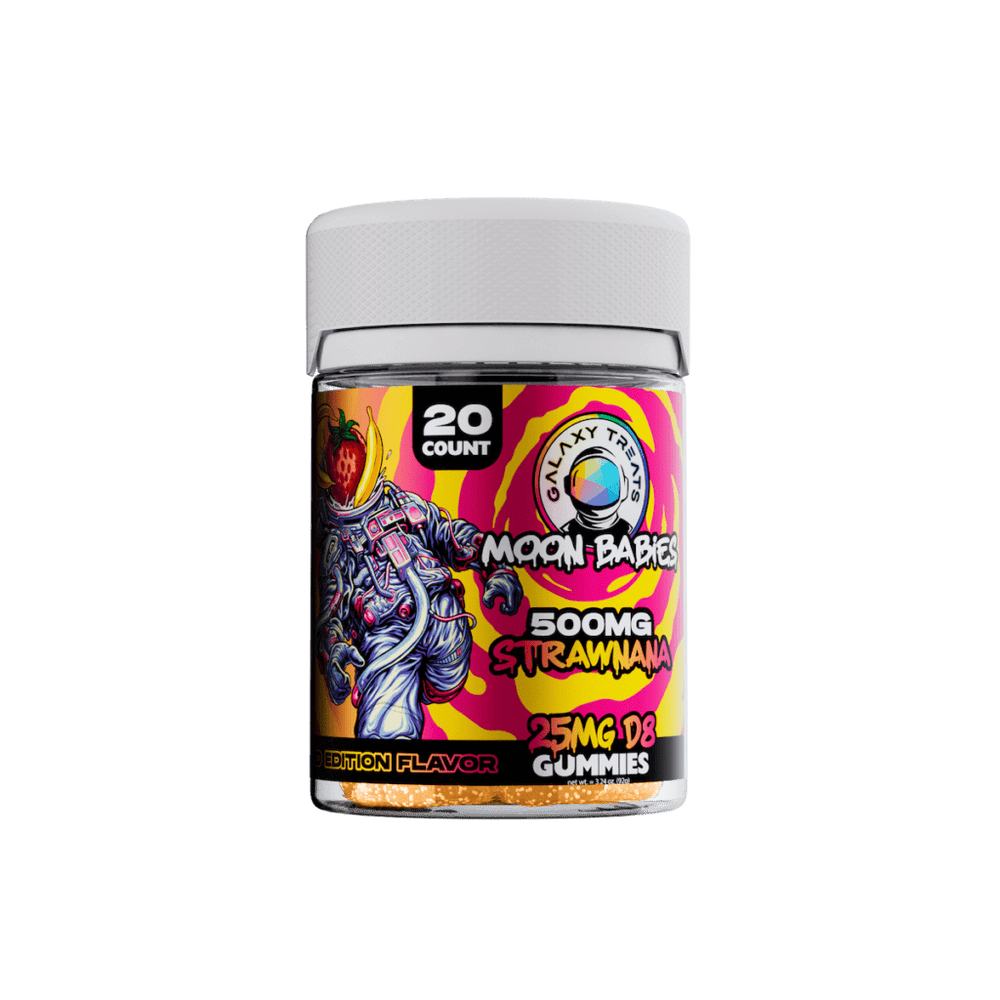 Open media 0 in gallery view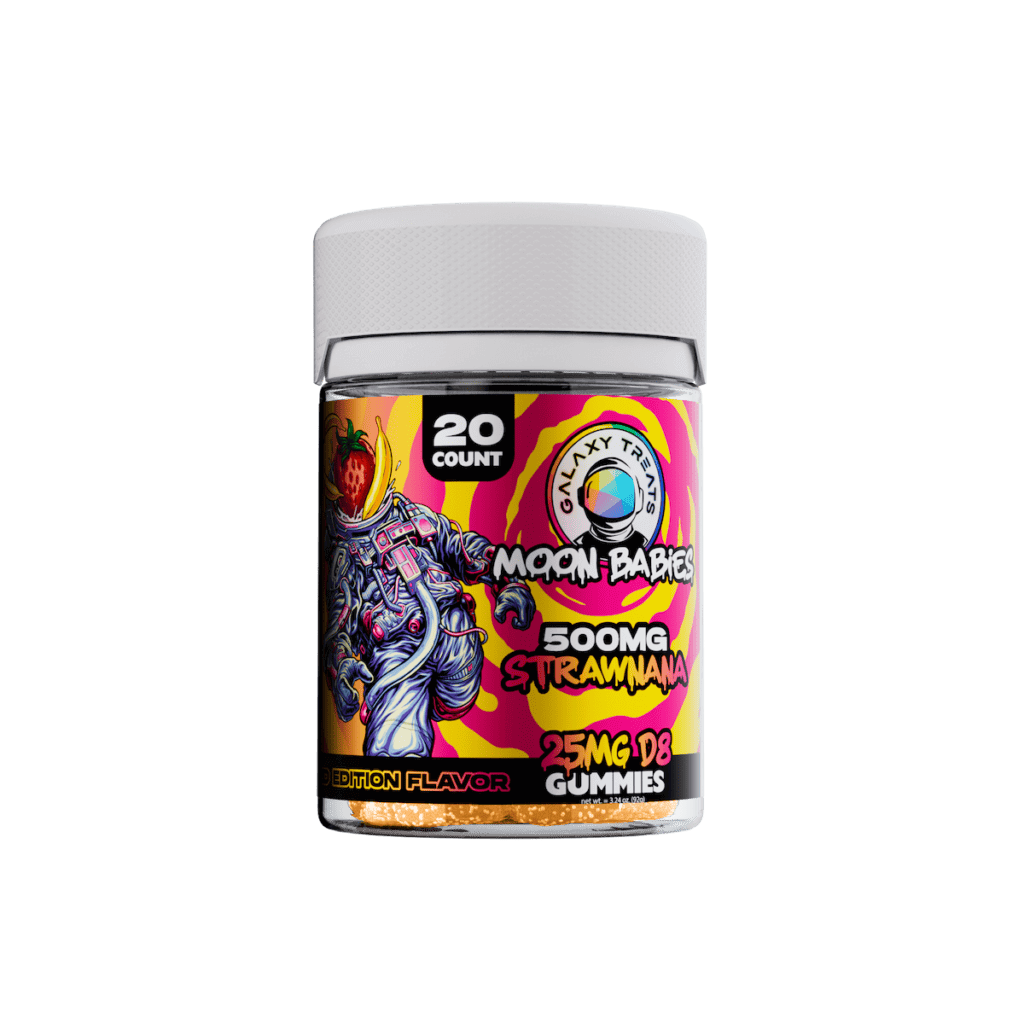 STRAWNANA D8 GUMMIES (20CT) | Galaxy Treats
Embark on a cosmic journey this summer with our exclusive 25mg Strawnana Delta 8 Gummies! Crafted from 100% hemp-derived cannabinoids in the USA, these delightful gummies flaunt the luscious taste
Description
Additional info
Reviews
Description
Additional info
Reviews
Description
Additional info
Reviews
Embark on a cosmic journey this summer with our exclusive 25mg Strawnana Delta 8 Gummies! Crafted from 100% hemp-derived cannabinoids in the USA, these delightful gummies flaunt the luscious taste of strawberry banana smoothies, promising to be the pinnacle of your sunny days. Seize a bottle and prepare for liftoff today!

STRAWNANA DELTA 8 GUMMIES (20-COUNT JAR) Delta 8 Content per Bottle: 500mg Delta 8 Content per Gummy: 25mg Flavor Profile: Strawberry Banana Smoothie Ingredients: Sugar, Corn Syrup, Pectin, Sunflower Oil, Water, Flavoring, Sodium Citrate, Sodium Acid Sulfate, Citric Acid, Natural and Artificial Food Coloring, 25mg Delta 8 THC, and Plant-derived Terpenes Extraction: Hemp Derived Delta 9 Content: None Detected PRODUCT DISCLAIMERS PRECAUTIONS

USE RESPONSIBLY. AVOID DRIVING OR OPERATING MACHINERY WHILE USING THIS PRODUCT. ADHERE TO THE RECOMMENDED DOSAGE.

Prior to use, consult a physician.

Not suitable for pregnant or nursing individuals, and those with diagnosed or undiagnosed health conditions.

Purchase and usage limited to individuals aged 21 years or older.

This product may impact blood pressure, heart rate, and intraocular pressure in some cases. If you have heart, blood pressure, eye, or related issues, refrain from using this product unless recommended by a physician.

LEGALITY

Our Delta 8 THC, Delta 9 THC, HHC, and THC-O adhere to federal and most state laws. Our hemp-derived extracts maintain legal status with less than 0.3% ∆9 THC or CBD content. However, legality may vary by region, and consumers must verify product legality in their area. Galaxy Treats is not liable for regional legality.

The effects of cannabinoids (Delta 8 THC, Delta 9 THC, HHC, THC-o) remain unconfirmed. Information shared on this site derives from user experiences and is for reference only. We do not guarantee your experience will mirror the descriptions provided.

For those undergoing drug testing, refrain from product use as a precaution.
Best prices & offers
Orders $50 or more
Free delivery
24/7 amazing services
Great daily deal
When you sign up
Wide assortment
Mega Discounts
Easy returns
Within 30 days