13 Best Blunt Wraps | Blunt Wrapper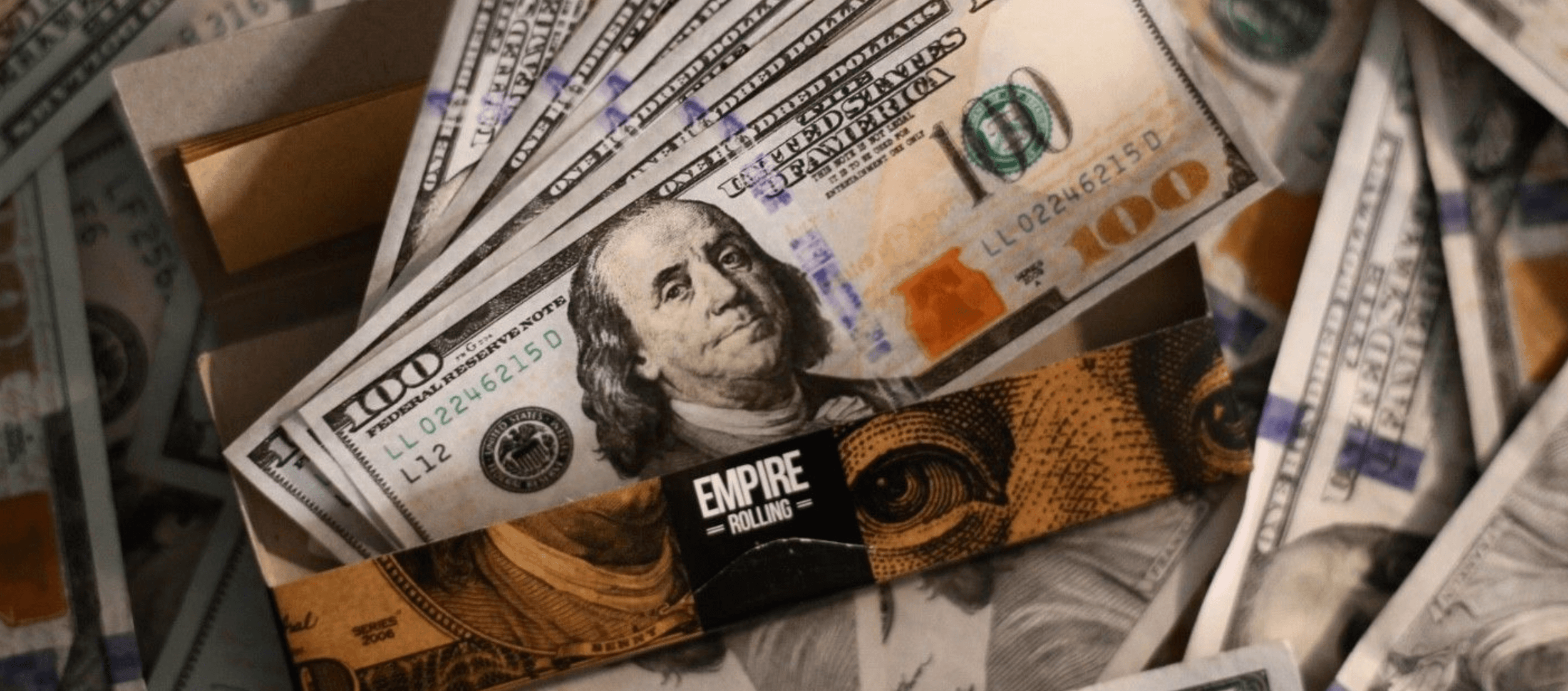 Smoking your weed is the fastest way to reach that sweet high and there are a great many ways to get the most out of your beautiful burning bud. One of the most popular among weed connoisseurs is the tried and trusty blunt, but what exactly is a blunt?
A blunt is a cannabis cigarette made with strong cigar paper and containing only cannabis. To roll a blunt you need a specific wrapper. This blunt wrapper is traditionally made from two layers of dried tobacco leaves, which makes it stiffer than cigarette paper. The best blunt wraps make a blunt easier to roll and provide a sweet tobacco flavour to the smoke. It also ensures a slower and more even burn: thinner cigarette paper burns faster and this can result in a lopsided cigarette. 

For people who actually dislike the taste of tobacco, it's very easy nowadays to find healthier blunt wraps that provide all kinds of delicious flavours. Hemp leaves are a popular alternative for blunt wrap material. Some companies even say that the extra weed in your blunt increases the levels of CBD, delivering an extra relaxing experience. A good example of a dispensary that does this is Mail order Marijuana. They also sell vape pens and CBD-only products if you are interested.

Overall, the world's best blunt wraps are superior to ordinary cigarette paper for ease of preparation as well as the massive range of new and exciting extra tastes to choose from. From classics like Swisher Sweets, Dutch Masters and Zig Zag, to extravagant statement wraps like Shine's 24-karat gold, you've got tons of quality options. If you've ever wanted an Apple Martini twist in your blunt, look no further than the Double Platinum Blunt Wraps or if you love high-quality, earthy flavours to compliment your bud, take the Backwoods tasty blunt wraps for a spin!.
Original Dugout Brand:
Original dugout popular blunt wrap brand is the best weed dugout in the market. The Weed Republic offers a variety of products and services that are perfect for cannabis enthusiasts. The products and services offered by the original dugout are top quality, and they are sure to satisfy any smoker's needs.
The Weed Republic has a wide range of products available, including flowers, concentrates, and edibles. They also offer a wide range of services, including smoking gear, and more. If you're looking for high-quality gear and services that are focused on marijuana culture the best weed digs in town, then look no further than the Weed Republic.
Original dugout brand is a unique cannabis lifestyle brand that embraces its weed roots. The Weed Republic's mission is to provide quality products and services for the legal cannabis community.
Marijuana Dugout for Sale:
Marijuana dugout for sale is becoming increasingly popular as the best place to get your hands on some of the herbs. Whether you're looking for a discreet place to light up or a social gathering spot, a dugout is a perfect spot. Here are a few reasons why marijuana dugouts for sale are one of the best drugs out there.
Marijuana dugout has a wide variety of effects that can be helpful for different purposes. Some people use marijuana dugouts to relieve pain, while others use them to relax and enjoy the music or entertainment they're watching.
Marijuana dugout doesn't have any dangerous side effects as alcohol does. Some studies suggest that it may even have health benefits for some people.
It's relatively cheap and easy to get your hands on marijuana.
Marijuana dugout is a great way to relax and have fun without having to worry about getting addicted to something harmful.
Weed Dugout Kit:
If you're looking for a low-key and discrete way to smoke weed, a weed dugout kit is perfect for you. This set includes everything you need to get started, including a container for your weed, some rolling papers, and a lighter.
You can choose to smoke your weed in the open air or a more private setting, like inside of a pipe or an old cigar box. If you want to be extra discreet, you can use a weed dugout kit to smoke your weed outside without having to worry about getting caught.
The best part about using a weed dugout kit is that it's easy and convenient to transport with you wherever you go. You can take it with you on trips or when you're out for an afternoon walk.
Dug out weed:
Dug out weed is a type of marijuana that typically grows in shady areas, such as dugouts and drainage systems. It has a strong, earthy aroma and flavor, and users report that it produces a more intense high than other varieties of marijuana. Due to its unique growing conditions, dugout weed is difficult to find but you easily find dug out weed at our website Weed Republic.
Cannabis Dugout:
In a world where marijuana is still largely illegal, hidden cannabis dugouts have been popping up all over the United States. These secret spots are often tucked away in secluded areas and serve as a safe place for people to smoke weed openly without fear of getting caught.
Cannabis dugouts are becoming more popular in states that have legalized cannabis. They are small, private retreats where people can smoke weed in peace. Dugouts can be found all over and they have become a popular way to connect with other cannabis enthusiasts. The dugout phenomenon is likely because marijuana is not as stigmatized as other drugs and people are more willing to openly discuss their use of the drug.
Although cannabis dugouts can be found all over the US, some of the best ones are located in California and Colorado. In each of these states, there are dozens of secret spots that smokers can use without fear of getting caught.
Dugout Weed Pipe:
Dugout weed pipe are a popular way to smoke marijuana. They are made from metal or plastic and have a small hole in the top. You light the pipe and then hold it over the fire until the marijuana is smoking. Dugout pipes are easy to make, and they are a good way to get high without having to use an electronic cigarette or other devices.
There are many different types of dugout pipes, including some that are specifically designed for smoking weed. Dugout weed pipes come in all shapes and sizes, and they can be made from a variety of materials. Some people prefer dugout pipes because they're easy to transport and they look cool. Dugout pipes also produce a strong smell when smoked, which is why many people use them to smoke weed.
One of the best dugout weed pipes is GRAV Dugout. The GRAV Dugout is a weed pipe that helps users to smoke cannabis discreetly. The Dugout is made of high-quality materials and it has a sleek design that makes it look like a piece of art. The Dugout is also easy to use, and it comes with an instruction manual.

In this article, we cover the best blunt wrapper for weed. So If you've never had a pull on a tropical fusion swisher or if you think you know everything the blunt wrapper world has to offer, check out our list below for the best tasting blunt wraps around. Whether you're in the gas station and you need to know what to grab when you're on the go, or you're choosing from the myriad of online options, our list will be a great place to begin familiarizing yourself with some of the best options all weed smokers will appreciate!

Feel good about what you smoke - in more than one way! Photo: @Hippie Butler

Good news for the conscientious consumer who wants tobacco-free blunts! Made from the happiest European hemp plants, these vegan blunt hemp wraps are perfect for smokers looking for the healthiest rolling papers. They are GMO-free, certified organic and gluten-free. They also claim to have small amounts of CBD in their super ethical hippie wraps, so you get a little extra bang for your well-spent buck on these staff favourites! Check out their famous Hydro Lemonade flavour or their classic Hemp only leaf blunt.
What we love!
Squeaky clean ethics

Extra CBD

Organic blunt wrap

You can't go wrong with a classic! Photo: @JR Cigar


There's a reason
Swisher Sweets are considered one of the best blunt wraps around. They have been producing delicious cigar wraps since 1958. If that sort of history doesn't impress you, then the huge range of Swisher Sweets flavours is bound to do so. These small yet good blunt wraps deliver a powerful punch your tastebuds won't believe! The Classic range includes some of the best blunt wraps flavours available on the market such as Blueberry, Grape, Mango, Chocolate as well as woodier and darker tastes like Classic, Diamonds and Smoky Black.

Each packet of 2 declares its contents to be smooth, as well as sweet and slow burning. So go ahead, give these rillo blunts a burn!
If you're equipped with a rillo splitter, check out how to roll a Swishers Sweets blunt!

What we love!
Resealable foil packet

Discreet cigarillo size

Affordable

Incredible range of diverse flavours

Limited edition sample flavours to keep you on your toes


Smoke like a king.  Photo: @ismokefresh


Using all-natural palm leaves, King Palm wraps offer the chance to smoke your blunts without worrying about inhaling any unwanted toxins. With their king sized rolls, pack up to 1.5 grams of your favorite kush, light it up, and enjoy with friends. These slow burning wraps will keep you company for a long, enjoyable toke session!
What we love!
Affordable

All natural smoke thanks to no additives

King size, slow burn makes it easy to share with friends


Great flavours, great highs - you won't regret going Backwoods! Photo: @Famous Smoke Shop


If you've got more cash to burn (pun intended) than the average smoker, you should splash out on a more luxury level wrap for your blunts. The Backwoods cigar blunt wraps are the ideal smoke for you if you can only have the best of the best.

These natural leaf blunt wraps are carefully crafted to deliver only the most delectable of tastes. Backwoods flavours include sweeter Honey, Honey Berry and Honey Bourbon flavours in addition to the woodier Black cigars. If you're after a fruitier hit, their juicy Grape Backwoods blunt wrap will keep your tastebuds happy.
They come packed with tobacco, but unlike many other cigar type wraps you don't need to cut the Backwoods blunt wrap: watch the video below to see how to unfurl the cigar and pack with your favourite herb.
What we love!
Possible to buy in bulk

Highest quality ingredients

Natural woody tastes

All that glitters actually is gold in this case! Photo: @Shine
If you need some serious bling for your bud, look no further than the extravagant Shine blunts. We are talking about the incredible, edible 24-carat gold rolling papers. For 15 dollars, a pre-rolled gold cone could be yours to elevate your stoner status from casual cat to boujee badass. If the gold blunt cone isn't scratching your rich itch, feast your eyes on the Shine Woven Blunt, a chequered beauty of a blunt costing 28 dollars. Shine also offers gold joint papers and all kinds of accessories.
The gold rolling papers can be bought in packets of 1, 2 or 6 sheets. The pre-rolled 24-carat blunt wraps can be bought separately or in packs of two. Shine also offers a variety of luxurious gift boxes, we won't judge if you buy one for yourself! Who doesn't want one of the best blunt wraps they can find - in gold!?
Watch the unboxing video below to feed your weed greed:


What we love!
Shiny bling blunt

Delicious tobacco taste

Oh so shiny

King size

Shiny shiny

Did we mention the shiny gold? That you can smoke?

Enjoy rich, delicious blunts every time with these Dutch Masters wraps. Photo: @BnBtobacco


It would be hard not to mention the number one cigarillo brand in the US, Dutch Masters. With a history dating back to 1911, Dutch blunts are known for their smoothness and sweet aroma. The best flavoured blunt wraps among their wide variety of flavors are Atomic Fusion, Mint Fusion and Java Fusion. They have more a comfortable burn compared to other products, making them perfect for a chilled afternoon smoke!
What we love!
Widely available online

Super smooth and comfortable burn

Huge selection of sweet flavours


Switch things up with these tobacco-free wraps. Photo: @US Global Imports


Here's another tobacco-free blunt wrap for those trying to give nicotine the boot. Hemp Zone stocks a range of flavours from Natural to Wet and Fruity, Kiwi-Strawberry to Tropical Passion. They promise a moist paper that stays super fresh and sweet notes to complement your herb.
What we love!
Affordable

Tobacco-free

Colourful packaging
Mintys Wraps - $21.50 (25 packs of 2)



Get a fresh hit every time with these Mintys wraps. Photo: @Amazon


If you like fresh tastes, the Mintys wrap will be for you! The creators of this ingenious non-tobacco blunt wraps were left unsatisfied by the hemp alternatives for blunt wraps, so they came up with the idea of creating mint leaf-based blunt papers. These are all-natural leaf wraps to please any hardcore herb stoner who likes their herb nicotine-, tobacco- and additive-free! Mintys herbal blunt wraps come with 2 wraps and 2 pre-rolled filter tips for extra smooth hits.
What we love!
Fresh minty hits

Possible to buy in bulk

Comes with handy pre-rolled tips

Burn your blunt extra slowly with these tobacco leaves. Photo: @ChillHouse


These pre-rolled blunt wraps are some of the best blunt wraps for those who love smoky tobacco leaves. For weed smokers, the speed of the blunt burn is often a concern, so buy these wraps and enjoy a leisurely smoke with these extra slow burning blunt wraps. Cyclones XtraSlo also come in Wonderberry and Sugarcane flavors for the blunt aficionados who love a bit of sugar!
What we love:
Reusable bamboo mouth guard for extra taste

Handy packing stick for preparation

Plastic tube for storage

Looking for all-natural tobacco leaves? Look no further! Photo: @JR Cigar


Optimo Blunts are another time-tested company. They began making their natural leaf cigars in 1898 with top quality tobacco leaves. These best tasting blunt wraps are carefully crafted by hand, so you can be assured of smoking your weed with the utmost comfort. Sold in packs of two, these are not the most expensive blunt wraps, but they promise delicious tastes and offer juicy Grape and Mango as well as the more unusual Green Candela.
What we love!
Time-tested brand

Affordable

Tasty
Conclusion
When you're smoking your weed, only the best blunt wrap should do - whether you pick it up at a gas station or you end up ordering from your favourite online spot! There are so many juicy blunt wraps, flavoured cigar cones and even gold joint papers to choose from, so jump in there and find your favourite best tasting blunt wrap. Whether you prefer classics like Swisher Sweets, or you want to try something totally new, this list has got you covered.

If you've read this list of 15 best tasting blunt wraps and you're still not sure, try our Staff Pick - the High Hemp Organic Blunt Wrap; they've got several flavours to try and you know you're not smoking any unwanted toxins!

Enjoy your new-found aromas, and if you find an excellent brand we haven't mentioned or want to ask us something, send us a message below! Happy smoking! 
.

Written by Megan Medeiros (BA)
Megan Medeiros has a bachelor's degree in English and is currently working on a master's in English at James Madison University. She's the owner and operator of Medeiros Writing, and has been working as a cannabis writer for the past three years, mostly following the legal climate of marijuana, especially in areas like California, Colorado, Oregon, Canada, and other legal areas.
This post contains references to products from one or more of our advertisers. We may receive compensation when you click on links to those products. For an explanation of our Advertising Policy, visit this page. All photos were sourced from Pinterest.com | updated 2021
Reviews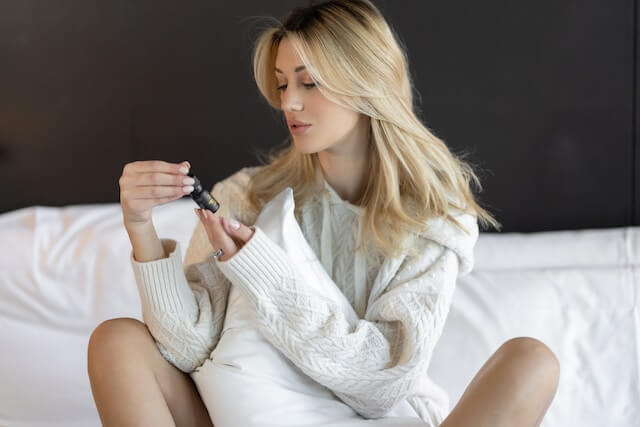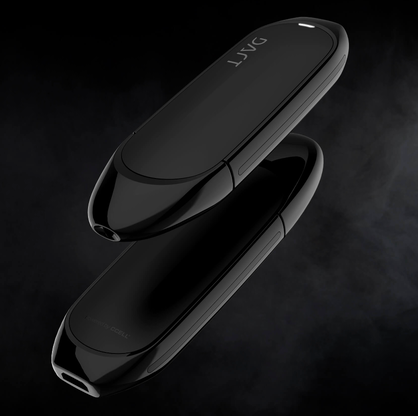 Stay home & get your daily
needs from our shop
Start You'r Daily Shopping with Nest Mart
Best prices & offers
Orders $50 or more
Free delivery
24/7 amazing services
Great daily deal
When you sign up
Wide assortment
Mega Discounts
Easy returns
Within 30 days