12 Best CBD Creams & Topicals In The World Right Now!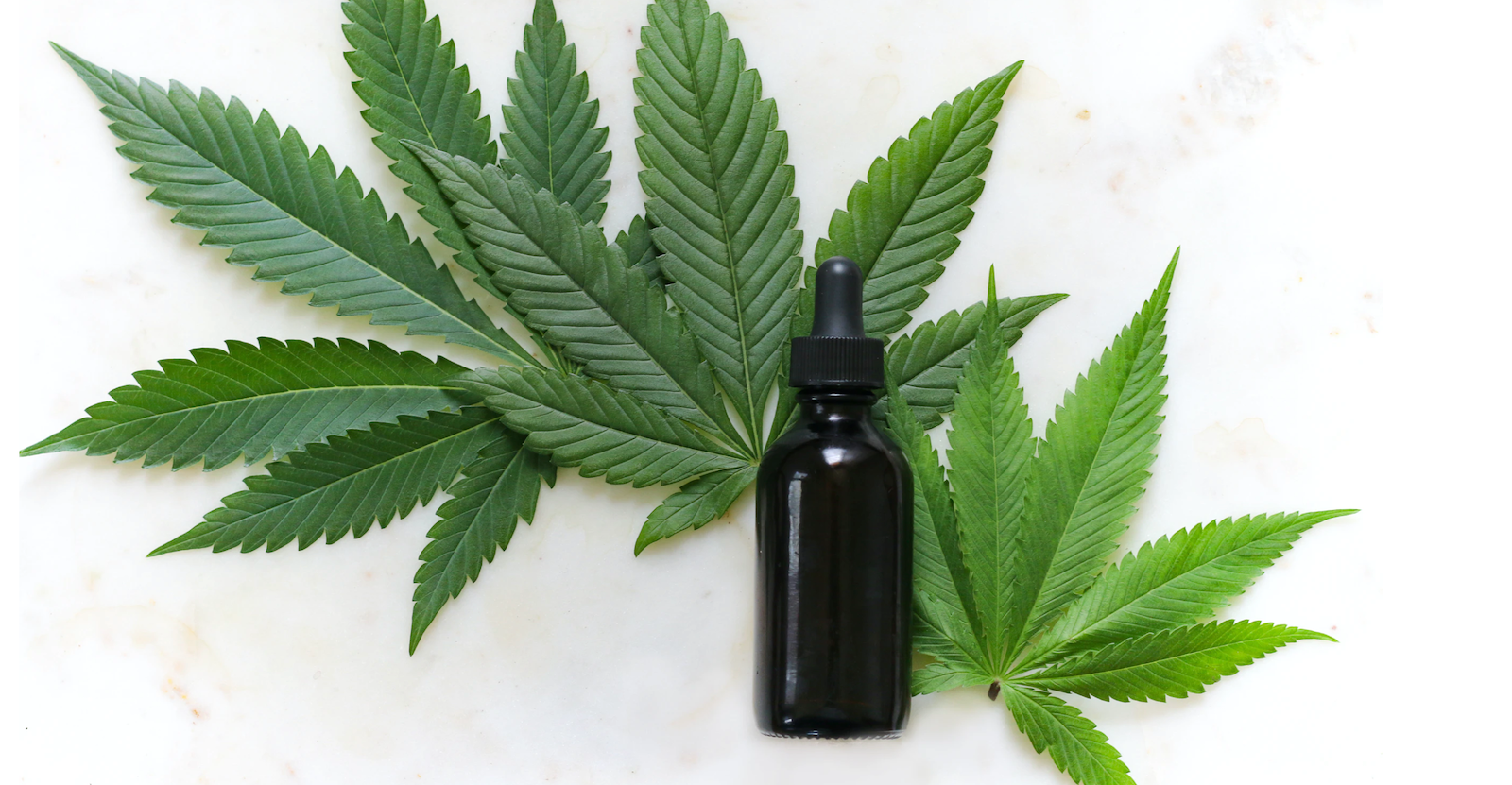 I think you'll agree with me when I say chronic pain in your body is not only uncomfortable, it's downright miserable. And pain medications don't always help. The good news is this - mother nature has provided a real solution, also known as CBD cream. What is CBD cream you ask, and what if you don't know how to use CBD cream? Not to worry. This article answers those questions and highlights some of the best products on the market today. Before we begin, let's briefly cover the topic of CBD. The complete name of this chemical compound found in marijuana and hemp plants is called, Cannabidiol. It's the main cannabinoid found in hemp and the second most abundant cannabinoid found in marijuana. Benefits of CBD include; joint and muscle pain relief, reduction in anxiety symptoms, neuroprotective properties, reduction in epileptic seizures, and more.    
All of these benefits of CBD are backed by science and by thousands of personal testimonials. CBD is becoming so popular that people have started to make CBD ice cream and hemp ice cream, they're using CBD isolate to drop into various beverages and food items. But, CBD has made the biggest impact so far with people looking to heal from acute and chronic pain and without extra side effects. Using CBD topicals has not only proven to help relieve symptoms of pain, but it also does so quickly and safely. What you put on your skin is important. After all your skin is the largest organ of your body. So, take care of it and heal the pain and inflammation in your body with one of these incredible CBD creams (also called topicals, salves, and balms).
This smooth blend of 100% organic full-spectrum hemp flower oil, virgin shea butter, extra virgin coconut oil, and aromatic essential oils will help soothe your sore muscles and joints while hydrating and protecting your skin. Use CBD Recovery Balm after a long day or a hard workout. Apply generously to any sore muscles or joints for quick relief and feel the relaxing comfort as the balm melts into your skin and nourishes from the outside in.
What we loved!
Smells great and helps target inflammatory factors in the body.
Supports recovery from post-workout muscle soreness.
Enhances tissue repair & provides relief from joint discomfort.
Great value
R+R Medicinals offers one of the best / most potent creams on the market with 1000mg of high-quality CBD for less than $50. The cream is the result of over a year of development using a team of doctors, chemists, and other professionals to formulate an unparalleled topical hemp product. Ingredients like MSM, Arnica Montana, Calendula Flower, and Aloe are combined with a proprietary blend of full-spectrum hemp extract to ensure high-performance relief with maximum absorption. This is very clever stuff and don't worry they have skipped the unnecessary artificial fragrances such as menthol/eucalyptus, or dyes to ensure it can be used anytime, anywhere by anyone! Each quarter-sized amount delivers roughly 33.33mg of hemp extract, and each tube should last roughly 45 days with daily use.
What we loved!
Great value 
Smells great with natural extracts and essential oils compared to other CBD topical creams
High quality outdoor-grown hemp from Colorado
Legal in the USA and in 40 countries worldwide
Non-GMO and free of toxins, parabens, and artificial dyes



With ingredients you can pronounce, this salve does more than you might give it credit for.
The CBDol Topical CBD Salve by CBDistillery has a pleasing smell because many of the ingredients are essential oils, such as lavender, tea tree and peppermint. Besides hemp seed oil and CBD, all other components of the salve work together to bring fast acting relief to inflammation and discomfort, making it the best CBD cream for pain.  
This salve includes a long list of natural and holistic ingredients that you can actually pronounce and recognize! Some of the ingredients are, olive oil, coconut oil, lavender, peppermint, eucalyptus, arnica, basil, frankincense, tea tree, green tea, cinnamon, aloe, magnesium, and beeswax.  
Did you know that frankincense combats stress and anxiety and can boost your immunity? What about cinnamon - sure this is a common everyday spice. But, cinnamon is much more than that. It has tons of antioxidants and can lower blood sugar levels.  
What we loved!
Lots of plant based ingredients, including herbs, essential oils and minerals  
Hemp used in the salve is sourced from non-GMO, USA grown industrial hemp
CBD oil free of pesticides and is extracted from the mature stalks and stems of the hemp plant
The salve offers great coverage and helps ease joint and muscle pain
This product can be used as a CBD face cream to reduce and eliminate rashes caused by shaving


Intense amounts of CBD help this cream help you!

This product comes from a family farm in Colorado. The Stanley brothers run the farm and created the infamous Charlotte's Web (CW) CBD strain. The name was given in honour of Charlotte, a young girl who suffered from a severe form of epilepsy. After a significant reduction in her epileptic seizures when using the strain, (doctors referred to her recovery as miraculous) other products where made from this strain, including Charlotte's Web Hemp Infused Cream.  
The cream not only hydrates and replenishes your skin, it also reduces pain and inflammation in your body. Since this hemp CBD cream promotes calm throughout your skin, it can quell any redness, irritation, itchy sensations, and sunburn.  
Because our skin is extremely porous, it easily absorbs whatever you put on it. So, effects of this hemp cream can be felt quickly, and last anywhere from four to six hours. Some users even report relief of pain when using this product as a CBD foot cream for neuropathy.  
What we love about these CBD topicals!
Sustainably grown, without the use of GMOs
Unscented - perfect for those with skin sensitivities or skin allergies
Made with aloe, coconut oil, and shea butter, all of which have moisturizing and cooling properties.
Charlotte's web CBD cream works great for all kinds of pain including knee, joint, back, hip, and muscle pain.
Can be used as a CBD cream for sciatica
750mg of hemp extract in this CBD intensive cream



Beautiful things like this CBD & Menthol cream happen when pharmacy melds with nature!
This Green Roads
CBD pain cream
contains 300mg of CBD along with the pain-relieving and calming ingredients of menthol, lavender and chamomile. The texture of the cream is soft, doesn't feel oily, and a small amount goes a long way.  
Green Roads makes all their products by pulling out the CBD compounds using a CO2 extraction process. From there, the extracted amount is then purified to remove any unwanted cannabinoids and plant residue. The final product is one of high quality and potency.  
Why we love these CBD topicals! 
Formulated by pharmacists
Hemp is sourced from farms in the USA
The CBD relief cream is independently lab-tested for quality and safety
Aromatic smell because of lavender oil and chamomile extract   
Paraben-free and not tested on animals
Some customers call it the best cream for pain
Realm's Recovery Body Stick is great for on-the-go pain relief. This travel-sized offering is easy to throw into a gym bag or backpack so you don't have to stress about finding an all-natural way to find pain relief when you're out and about. We love the list of all-natural ingredients listed in this easy to use stick: 375mg of premium hemp extract combines with shea butter, beeswax, cocoa butter, organic sunflower oil, arnica oil, lavender oil, eucalyptus... just to name a few! It's a no-mess way to target the painful areas of your body, and you can feel good about doing it.
What we love:
Lovely, all-natural ingredients
No mess, roll-on form makes application easy
Travel size makes it easy to take wherever you go
Are you craving the cooling, relaxing feeling after a tough workout or to soothe aching joints? indiCREME's Extreme Formula Topical Cream could be just what you're looking for. Produced using quality ingredients, including an ultra hydrating hemp see oil, arnica montana, tea tree oil, white willow bark and others, apply this cream to the area you'd like to address, first soak the area in warm water (to help with absorption), rub indiCREME in.
What we love:
Overwhelming 5 star response for uses from arthritis pain relief to knee replacement recovery
Effective, natural ingredient list
Also helps with skin conditions such as rashes
With 2000mg of CBD per container, Island Research's Natural Hemp Cream works wonders for any joint or muscle pain you may be experiencing. Organic hemp seed oil combines with many other high quality ingredients fast-absorbing and (we love this) non-greasy formula. Whether you suffer from carpal tunnel, a sore neck, lower back pain, or any other ailments from the long list of possibilities, this hemp infused cream is a wonderful option offered at a price point that is too good to pass up. 
What we love:
MGC Derma CBD Herbal Repair Cream 100ml - $90


If you're looking for a soothing anti-itch cream for dry skin, look no further!

The Australian based company recently came out with a CBD skin cream product its customers are thrilled about. MGC Derma CBD Herbal Repair Cream was hand crafted to help relieve itchiness, flaking and severe dryness of the skin. This pure CBD cream is also intended to soothe the skin while moisturizing it.  
From several internal tests performed by MGC, they noted a 71 percent improvement in dry skin, a 65 percent improvement in flaky skin and an 86 percent improvement in itchy skin. And from their customer feedback, nine out of 10 people said they would continue to use the CBD skin cream.  
Why it's one of the best CBD topicals!
Great for treating symptoms of dry, cracked, flaky skin
Helps to protect skin from future ailments
Non-greasy, smooth cream
Made with lavender oil and valerian root which have anti-inflammatory properties and calming benefits that promote healing.
You can apply the cream on your scalp
Ananda Hemp's Spectrum Salve CBD Oil
Topical Cream 125mg - $24


Meticulous preparation of this cream makes it that much better for you!


Ananda Hemp's Spectrum Salve 125 is a CBD oil cream made from high quality hemp flower, grown and processed in the USA. The hemp used in Ananda products are meticulously grown by 8th generation Kentucky farmers. This CBD topical cream is formulated with a special blend of organic and natural ingredients.  
Before the hemp oil is used to create the product, it undergoes strict testing to make sure it meets the highest standards in potency and quality. When applying to an area on your body use a small amount then work it into the skin for a few seconds. Do not use this product or any other CBD massage cream on open wounds.  
What we love about these CBD creams! 
This CBD cream benefits those who suffer from neck, shoulder, back and knee pain
Recommended by Chiropractors and other practitioners in the pain reduction field
Only uses plant based ingredients
125mg of active cannabinoids
Five essential oils are used to make the cream including; wintergreen, eucalyptus, peppermint, lavender, and ginger
Medix CBD Pain Cream - 150mg - $36

Proof that quality ingredients are a must when you want a quality product!
Medix CBD Pain Relief Cream is a newly formulated CBD topical cream that relaxes sore muscles, relieves arthritis pain, and any other area of your body that might be causing you pain. The hemp oil used in this product comes from Kentucky grown hemp.  
Because the soil and environmental conditions in Kentucky are ideal for growing hemp, Medix CBD products are of high quality. Not only that, but the company also has a third party lab test all their products to ensure efficacy. Mix all of these factors and you've got one of the best CBD topicals on the market!    
What we love about these CBD topicals!
150mg of CBD
High-quality Kentucky grown hemp
Aside from CBD, the next main ingredient is Methyl Salicylate, known as the oil of wintergreen. This ingredient not only acts as a pain reliever, it also provides a nice scent to the CBD cream and a cool sensation when applied to your skin.
Considered a CBD muscle cream because of its ability to shorten the duration of muscle soreness.  
Some customers refer to this product as a CBD arthritis cream or CBD hand cream because of its ability to reduce joint tenderness and swelling.   
+CBD Oil Hemp Balm - 50mg - $36

Indulge on the excess of natural ingredients found in this salve.
+CBD Oil Hemp Balm is thicker than many of the hemp salves you'll find on the market. Combined with natural extracts and essential oils, this balm is a relaxing tonic for your skin. It's potent, moisturizing and includes almond oil, beeswax, jojoba, ginseng, ginger root, and peppermint oil. Apply this salve to re-moisturize your body after showering.  
Why we love these CBD topicals! 
More natural extracts and essential oils compared to other CBD topical creams
Ingredients work synergistically to moisturize and rejuvenate your skin, hair, and nails
Helps to protect against severe dryness
Legal in the USA and in 40 countries worldwide
Non-GMO and free of toxins, parabens, and artificial dyes
PureKana Topical Ointment - 600mg - $80



Great for pain relief, your muscles and joints will thank you for using PureKana!
Similar to other CBD topicals for pain relief, PureKana makes their ointment by extracting CBD from hemp plants grown in Kentucky. They infuse the CBD extract into their patented moisturizing cream. Some other effective ingredients include aloe and arnica extract.  
Aloe helps moisturize the skin and arnica is a herb known to help with muscle pain, stiffness, bruises and pain relief. Another pain-relieving component added to PureKana's topical ointment is menthol. This ingredient provides a cooling sensation to your skin as you apply it. How effective are CBD topicals you ask? Well, they are fast-acting and quickly absorbable since they enter through your skin.  
Why we think it's one of the best CBD products!
Smooth texture and no oily residue
Apply this cbd daily intensive cream to various joints and muscles to calm the inflammation and reduce your pain level
Can be used as a CBD cream for eczema
Great product to apply after a workout, as it can help in your recovery
This CBD cream for back pain reduces the inflammation in your back to bring you much needed relief
Pure Ratios: Hemp Oil CBD Patch - 40mg - $18
Leave it and go - we love the ease of this patch!


Now here's a product that may catch your attention - a CBD patch! These CBD patches by Pure Ratios are the perfect solution for those who want a 'leave it and go' option. Rather than remembering when to apply a CBD daily cream or take your CBD oil, you can place this patch and leave it on for up to 96 hours. Each patch gives you a full 40mg dose of CBD.  
How to use the CBD patch:
Use lukewarm water and soap to clean the area you plan to apply the patch to
Dry off the area with a towel
Remove the protective liner from the patch
Firmly press the patch onto your desired area
To offer some words of advice, choose the area on your body that's causing you current discomfort. This area should have minimal hair growth. Don't apply the patch on skin that is irritated, has a wound or a scab.  
Why these patches are some of the best CBD products!
CBD patches contain a strong serving of 40mg and provides slow absorption
Non-GMO ingredients and CO2 extracted CBD oil
Great natural ingredients including: coconut oil, shea butter, eucalyptus oil, almond oil, aloe vera, sage and citrus oils.
The patch is easy to apply and remove. Help to lower stress levels with noticeable pain and inflammation relief
Discreet, no mess like with CBD creams and non-psychoactive.
Conclusion
CBD creams and topicals help reduce pain and inflammation in your body naturally and safely. They've been effective at relieving muscle stiffness and tension, joint discomfort, as well as feet, neck, knee and back pain. CBD cream is not limited to just these areas alone. It can be applied to almost every part of your body. And there are more uses than you might expect.
 
Check out this video for some creative tips on how and where to apply CBD topicals and creams. After watching this video and reading this article you might be ready to buy some of your own.   
 
But before you do, remember this - the potency and quality of your CBD product matters! As with anything for sale today, not everything's created equal. So, before you drop any hard earned cash, make sure the product is legitimate. As a starting point, you can refer to the products in this article because they all meet the highest standards and are as advertised - no surprising side effects. Wishing you well on your quest for natural pain relief from the world's most dependable source - mother nature!


Have questions we didn't get to in the article? Leave us a comment and we'll get back to you! 

.

Written by Megan Medeiros (BA)
Megan Medeiros has a bachelor's degree in English and is currently working on a master's in English at James Madison University. She's the owner and operator of Medeiros Writing, and has been working as a cannabis writer for the past three years, mostly following the legal climate of marijuana, especially in areas like California, Colorado, Oregon, Canada, and other legal areas.
This post contains references to products from one or more of our advertisers. We may receive compensation when you click on links to those products. For an explanation of our Advertising Policy, visit this page. All photos were sourced from Pinterest.com | updated 2021
Stay home & get your daily
needs from our shop
Start You'r Daily Shopping with Nest Mart
Best prices & offers
Orders $50 or more
Free delivery
24/7 amazing services
Great daily deal
When you sign up
Wide assortment
Mega Discounts
Easy returns
Within 30 days