Best CBD Lozenges in the World Right Now!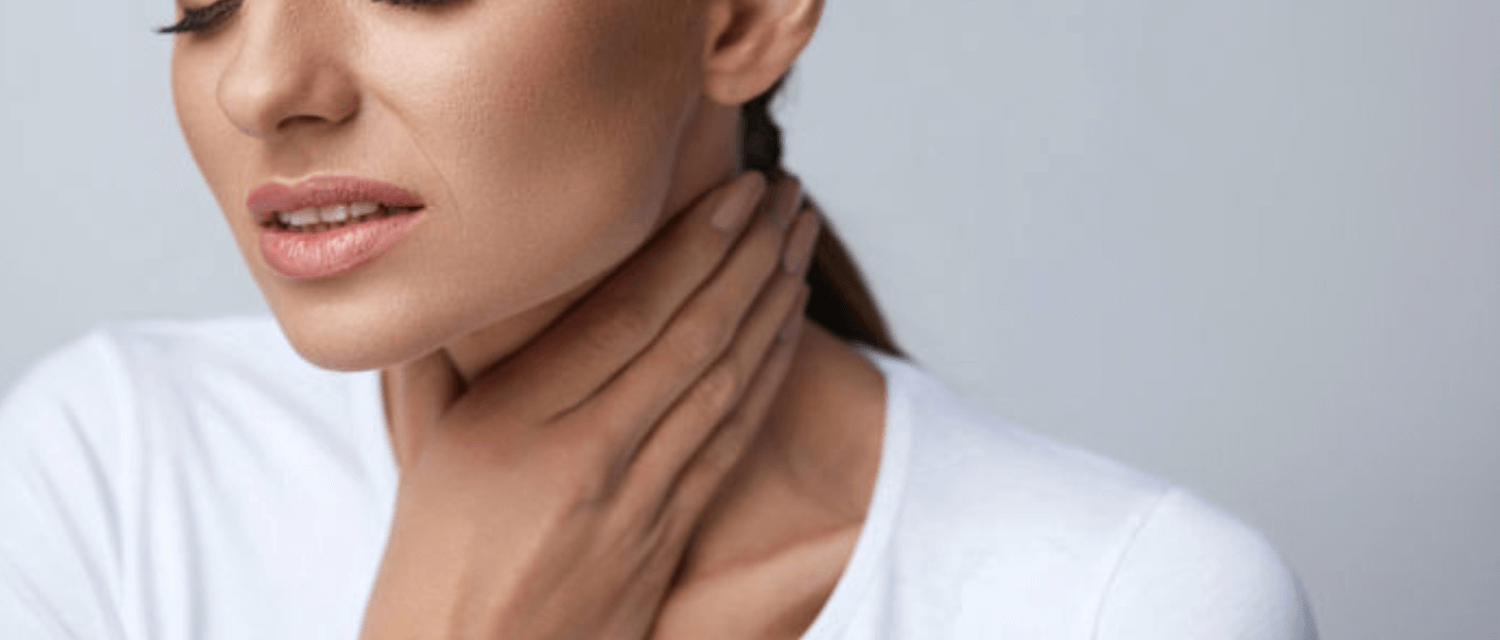 For some of us, smoking to get CBD isn't an option. This is where CBD candies and lozenges save the day! Infused with hemp oil, they can help you wind down, get a good night's sleep and are intended to improve our quality of life without the harmful effects of smoking. Older adults are embracing these non-pharmaceutical, all-natural lozenges as a great option for self-care. Adults over the age of 45 who consume cannabis lozenges use them to treat chronic pain and alleviate nausea. Because CBD is legal in all 50 states, these make a great alternative to other THC hybrid lozenges that just aren't available to everyone. Almost every kind of lozenge is available online and have deals for free shipping when you spend more with their company. It is suggested that CBD dosing follows the old adage: Low and Slow so that consumers can experience a tolerable, comforting wave of peace. Cannabis and CBD candies have an extended-release when compared to smoking, and last longer. Each lozenge product is unique and provides more benefits than any other kind of lozenge. 
 

Sugar-free with great taste
Naturally prevents tooth decay
Vegan  
Zero calories
pH balancing

These peppermint CBD lozenges are designed to not only freshen your breath, but also relieve dry mouth, rebalancing your pH, reduce bad breath, and even prevent tooth decay with xylitol which occurs naturally in most plants. Each lozenge product contains no sugar, and either a one pack 100mg CBD lozenge which can be broken in half and a 6 pack containing 10mg per lozenge. Pure Ratios Hemp CBD lozenges support digestion, immunity, and metabolism, as well as boosting mood and energy, and are even safe for children. The small blister packs are perfect for use on the go!
 

Come in a range of delicious flavors
Made with organic CBD oil
Fast-acting 
Business is based in the US

Bluum Lab's Organic Hard Candy contains 5mg of CBD per cube and comes in three flavors: Red and Green Apple, Peaches and Cream, and Strawberry and Cream.  All of these mouth-watering flavors are available in 200mg and 350mg bottles. These hard candies dissolve quickly to give you fast relief and a potent effect to relieve stress and boost your mood. Bluum Lab's CBD lozenges contain all-natural beet sugar unlike a lot of other CBD products. 
 

Multiple sizes for ideal and customized dosing
Combats dry mouth
Full-spectrum CBD
Lab-tested

These vegan CBD hard candies are available on Weed Republic's website in multiple sizes including 250mg, 500mg, 750mg, and 1000mg. CBD 'R Us Apple Drops are bursting with flavor and dissolve slowly for maximum relief. Because of the lozenges' low dose, you can eat more candy before reaching your ideal dose, unlike other higher-dosed CBD lozenges. Made from pure CBD isolate, their website recommends consuming no more than 1 to 2 pieces every 6 hours. 
 

Unique flavors for different situations
Broad-spectrum CBD oil lozenges
CBD doses vary
Natural herbal products
Dissolve quickly in your mouth while freshening breath

These CBD lozenges are infused with full-spectrum hemp extract, designed to reduce dry mouth and are one of the best CBD lozenges on the market. Designed to soothe and center you with restorative herbal remedies. Each CBD lozenge contains natural ingredients like Valerian Root, Lavender, Passionflower, Hawthorne, Ashwaganda, and Lemon Verbana. These innovative CBD lozenges are gluten-free and vegan. Every one of these CBD lozenges contains 6mg of hemp extract and 5mg of CBD. Mr. Moxey's CBD lozenges come in many flavors including Calm (peppermint), Relief (ginger), Dream (peppermint); and in regular and mini-size, which allows these products to fit in your pocket for a moment of relaxation everywhere you go. These innovative CBD lozenges are gluten-free and vegan and are infused with high-quality hemp oil
 

A controlled and consistent elevated experience
High quality, full-spectrum hemp extract CBD lozenges
Some also contain THC
Great taste
20:1 CBD blend

With flavors like Caramel, Cinnamon, Gold Mint, ZootBerry, Tart Green Apple, and Lemongrass, ZootRocks are an explosion of deliciousness in your mouth. These CBD lozenges are more like hard candy than other mint-style CBD lozenges. These CBD products are infused with high-quality hemp oil for a calming effect in each of these lozenges. CBD is an important part of any natural supplement routine, and these are tasty enough to substitute dessert! ZootRocks CBD lozenges come in CBD and THC options so you can choose which of the products are right for your goals and lifestyle.
 

Vegan and natural
Delicious CBD lozenges 
Full-spectrum CBD
All-natural ingredients
These hard candies are tasty and all-natural. These Hard Candy CBD lozenges are perfect for relieving anxiety, muscle spasms, and pain, digestive ailments, and inflammation. Candy Head Hard Candies are unique among CBD products, because they are lab tested, ensuring the safety of these innovative CBD products. They come in either a 6 piece pouch with 90mg total CBD or a 25 piece box with 375mg of CBD in total. Because of their size and regular-candy appearance, these hard candies are a discrete way to take CBD lozenges, but should be carefully kept away from children. These CBD candy lozenges come in Watermelon, Tangerine, Green Apple and Blue Raspberry. 
 

Full-spectrum CBD
Product options can include THC
Sweet and satisfying lozenge
Mouthwatering flavors

Magic Kitchen has several CBD products, but these are our favorite! Each 10 pack of lozenges contain 100mg CBD total. Some of the products included in their list of available Pebbles contain high amounts of THC, so there's a product for everyone depending on your needs. These candies contain full-spectrum CBD to provide you with full-body relaxation and an easygoing euphoria, guaranteeing both rejuvenating and cheerful effects on your mind and body. In this way, these candies are true hybrids. Satisfy your sweet tooth and wellness needs with these fruity Pebbles (see what we did there)? We recommend adding a THC and CBD hybrid to any products in the cart!
 

Great reviews
Clandestine CBD/hemp oil candy product
Mouthwatering flavors 
Easy to dose

These juicy lozenges come in a bunch of flavors like watermelon, apple, tangerine, pineapple, guava, key lime, mango, and raspberry. Paradise candies are another innovative CBD product because they are vegan, dairy-free, gluten-free, and sugar-free. Infused with high-quality hemp oil, sublingual (under the tongue) absorption is proven to be the best way for CBD to reach your system the fastest and with maximum benefits. Each lozenge contains 10mg of CBD in each 4 pack. Paradise lozenges were the first to introduce CBD and THC candy products to California in 2009. Each lozenge is made with safe, healthy, and natural organic ingredients. Their aim is to promote the healing benefits of herbal medicine to help people live life to the fullest!
 

Many flavors
Available in variety packs
High dosage of CBD per lozenge
Lab-tested lozenges
CBD derived from hemp grown by local farmers

502 Hemp CBD candies have 25mg CBD in each lozenge. These lozenges come in apple, lemon, cherry, orange, and grape flavors. These hard candies are naturally sweet, THC-free, high CBD lozenges. They're perfect for a treat or just a boost of CBD when you need it! Some retailers offer free shipping on products in the cart after a minimum total is reached. 502 Hemp is a small business and gets its hemp from local Kentucky farmers, and uses CO2 extraction for natural and clean relaxation in every product they offer. 
Conclusion
From flower to gummies, CBD is available in many forms to treat anxiety and pain in a safe manner. CBD boosts the circulation of endocannabinoids in your body to connect with cannabinoid receptors to alleviate chronic pain and even inflammation to regulate your body's natural functions! CBD is safe and effective, and virtually impossible to overdose. CBD treats even work for pets. Even though not all companies offer free shipping, CBD hard candies are a perfect way to brighten your day and can be transported in a discreet manner for your own little secret pick-me-up. 
.

Written by Megan Medeiros (BA)
Megan Medeiros has a bachelor's degree in English and is currently working on a master's in English at James Madison University. She's the owner and operator of Medeiros Writing, and has been working as a cannabis writer for the past three years, mostly following the legal climate of marijuana, especially in areas like California, Colorado, Oregon, Canada, and other legal areas.
This post contains references to products from one or more of our advertisers. We may receive compensation when you click on links to those products. For an explanation of our Advertising Policy, visit this page. All photos were sourced from Pinterest.com | updated 2021
Stay home & get your daily
needs from our shop
Start You'r Daily Shopping with Nest Mart
Best prices & offers
Orders $50 or more
Free delivery
24/7 amazing services
Great daily deal
When you sign up
Wide assortment
Mega Discounts
Easy returns
Within 30 days