Best CBD Nasal Sprays | THC Nasal Spray - Weed Republic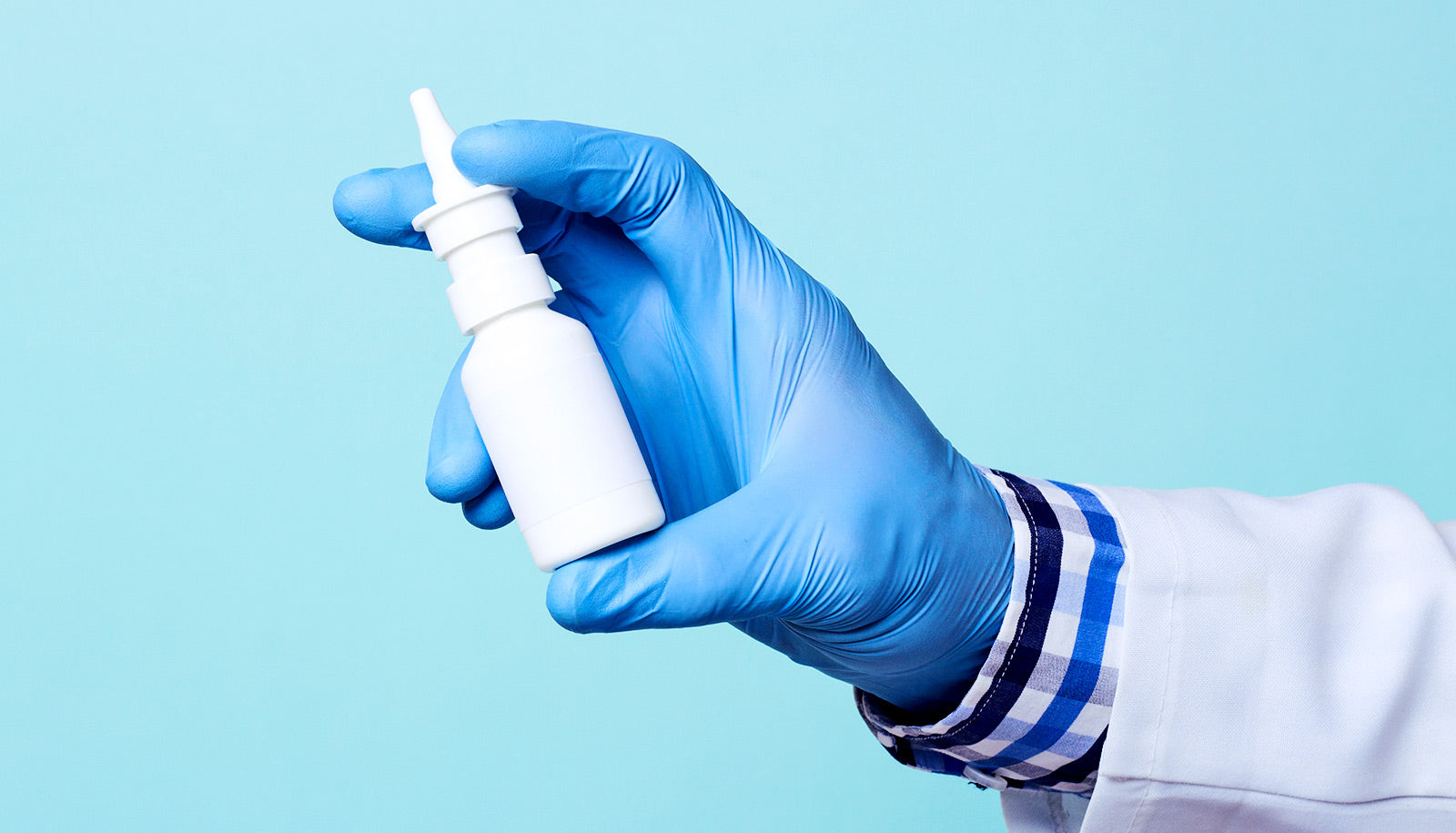 Have you ever snorted cannabis before? CBD and THC-infused nasal sprays are taking the industry by storm. Since the country-wide legalization of CBD, the growth of CBD's popularity in hemp products has boomed. 
Unlike other CBD products like oils and creams, nasal sprays work almost immediately by delivering cannabinoids directly to the bloodstream and then the brain. Most of these CBD products are lab tested and clinically approved, and do not contain THC so theres no risk of feeling high or intense paranoia you might get with other hemp products. Different sprays will have different blends and ratios of terpenes and CBD, so you have a large variety to choose from! 
They are successful with treating pain, arthritis, inflammation, seizures, muscle spasms and other medical conditions. Studies have shown that CBD may also help treat psoriasis and IBS (Irritable Bowel Syndrome).These refreshing nasal mists are also perfect for allergy season, and most will fit in your pocket for discrete relief without any oils or calories that you'd get from tinctures and edibles. 
 

Very informative product website
Pharmaceutical grade
Helps fight pain and inflammation fast
Pleasant flavors that aren't overpowering
Extensive lab testing and analytics compared to other CBD nasal spray products

Nasadol CBD nasal sprays contains water soluble CBD for immediate absorption. When you spray the solution into your nose, the CBD is directly transferred to your brain, so you will feel the helpful effects of their precise dosing. Nasadol CBD nasal sprays come in Regular and Extra Strength. The Regular Strength doses 1mg CBD per spray and has a hint of menthol and vanilla. The Extra Strength spray delivers 2mg CBD in each spray with a citrusy finish. Nasadol sprays contain no THC and are lab tested to provide consumers with a transparent analytic evaluation so you know exactly what's in every bottle!
 

Products relieve pain and inflammation
Can help relieve the effects of myalgia
Improves breathing and fights congestion
Helps regulate your sleep cycle

New Leaf Pharmaceuticals developed Rhinodol CBD spray to relieve pain, inflammation and even your wallet! One dose of Rhinodol contains 35mg of CBD at about half the cost of a CBD gel cap. Rhinodol is FDA registered and has been formulating nasal sprays for over 20 years. There are 114 sprays in each bottle, providing you with many opportunities to experience the quickest rate of CBD absorption of all time. Rhinodol is also formulated with organic pharmaceutical-grade CBD.
 

Lab tested and batch-tracked
Fast delivery to the brain
Recommended by some health professionals for asthma, sinus relief, and epilepsy
Easy dosing
Clean formula
No THC

This THC nasal spray is specifically formulated to help individuals experiencing migraines, epilepsy, asthma, and sinus relief. MedRight's nasal spray contains 200mg of CBD per bottle and is easy to dose: just one pump in each nostril. You can use it 2-3 times per day, but it is recommended to start low and slow because your body needs time to get used to this type of administration and delivery. MedRight's nasal spray products are THC-free and lab tested for a clean formula that will help you find relief fast.
 

Available in stores and online
Calming and beneficial health effects
Proven to stop and treat seizures fast
Contains a large THC to CBD ratio, unlike many other CBD nasal spray products. 

CannatolRx's nasal spray made from medical-grade cannabis oil extract contains both CBD and THC in a ratio of 1:20, so this spray is psychoactive. On CannatolRx's website, customers can view a video of their THC nasal spray stopping a seizure within seconds. The average recommended dose for this spray is 5mg twice daily, with each bottle containing around 300 one-second sprays. Simply shake the spray bottle and sniff deeply while depressing the bottle's plunger and you're good to go! Direct delivery to your nasal mucous membranes ensures fast absorption to the brain. 
 

Great for colds and allergies including hay fever
Cleans nasal passages without too much CBD
Perfect for infrequent users or those with a low tolerance
Zero THC
Effects are felt within a few minutes

Cibidol's nasal spray has less CBD than other CBD spray products in this article (200mg), so it's perfect for more frequent use. Cibidol is a unique product because it focuses more on cleaning your nasal passage to help you breathe easier - perfect for allergy season and colds. Even at a lower dose, Cibidol still gives fast relief from pain and treats inflammation and can also help you relax. Its recommended use is to start with 2 to 3 doses per day and is not to be used by children without adult supervision. 
 

A great option for people uncomfortable using nasal sprays
Contains no THC
Affordable to try
Essential oil blend clears nasal passages to help you breath easier
Small size is portable

We know that this one isn't exactly a spray, but it's fantastic reviews make this inhaler worth mentioning! Plant Health's inhaler is the perfect size to take with you anywhere. This CBD nasal inhaler is perfect for those who want to try CBD without the risk of spending too much money. All you have to do is unscrew the cap, put the inhaler in one nostril while blocking the other, and inhale for approximately three to four seconds. Use on one nostril at a time and repeat on the other side. 
 

Different concentrations of CBD isolate 
Clears nasal passages
Travel size
Less conspicuous than using CBD products from a dropper

CBD Experia nasal sprays come in 120mg and 240mg bottles for a wider variety so everyone can find their perfect dose. The recommended amount of sprays per day is six sprays, and are not to exceed 15 doses. This CBD product has zero THC, so its health-boosting effects aren't accompanied by a psychoactive high. The spray's container is small enough to fit in your pocket for use on the go!
 

Increases speed of metabolism
2mg CBD isolate per spray
Perfect for a pre-workout boost
Long shelf life

This nasal spray product is unique because it contains 50mg NAD+ per dose to increase energy with each use. It's great to include in your morning routine or help with that afternoon crash a lot of us experience. NAD+ will cross the blood-brain barrier to raising levels in your hypothalamus, which regulates your metabolism. This spray is perfect for morning or pre-workout use. It has a six-month shelf life with 60 doses in every bottle. 
 

Made in the USA
Lab-tested 
Makes positive social differences and contributions
Entirely plant-based formula
Contains no THC

Haleigh's Hope CBD spray is an organic botanical blend of natural oils and is non-GMO. Each 30ml bottle has 300 sprays. The broad-spectrum cbd topicals isolate in this blend is extracted from a proprietary genetic cannabis strain originating in Colorado which was bred to achieve a well-balanced blend of clinically proven plant compounds. Another great thing about this nasal spray is that its lab tested so you can see precise data and ingredients before deciding if this spray is right for you. Haleigh's Hope is partnered with a nonprofit organization called Flowering Hope Foundation which provides education and support communities and customers across the country. 
 

Dosage can be adjusted based on your needs
Organic vanilla flavoring
Can be used by children with parental help
Higher total CBD content when compared to other nasal spray products

The noetic nasal spray was designed to be the first line of help for people with a traumatic brain injury or other inflammatory brain conditions. Noetic Neutraceuticals also believes that the CBD in their spray could also help those with neurodegenerative conditions. Because of it's fast delivery to the brain, Noetic spray can be used to trigger a virtually immediate anti-inflammatory response in your body. In each bottle you'll find 500mg CBD, giving you 2.5mg CBD per spray. 
Conclusion
CBD products like edibles, gummies, and tinctures are known to treat various ailments, but nasal sprays are by far the quickest way to deliver relief to your system. The mucous membranes in your nasal passages are very thin, so nasal sprays will reach your brain faster and with the best absorption rate of all CBD products. 
With health benefits like a clearer mind, boosted mood, and anti-inflammatory effects, nasal sprays are sure to be next on your list of favorite CBD products. These CBD products offer an option for people who prefer not to ingest their CBD and provide an alternative method for users to ease their symptoms in the quickest way possible. There are many CBD brands that offer these products so you can find the one that's perfect for you!
.

Written by Megan Medeiros (BA)
Megan Medeiros has a bachelor's degree in English and is currently working on a master's in English at James Madison University. She's the owner and operator of Medeiros Writing, and has been working as a cannabis writer for the past three years, mostly following the legal climate of marijuana, especially in areas like California, Colorado, Oregon, Canada, and other legal areas.
This post contains references to products from one or more of our advertisers. We may receive compensation when you click on links to those products. For an explanation of our Advertising Policy, visit this page. All photos were sourced from Pinterest.com | updated 2021
Reviews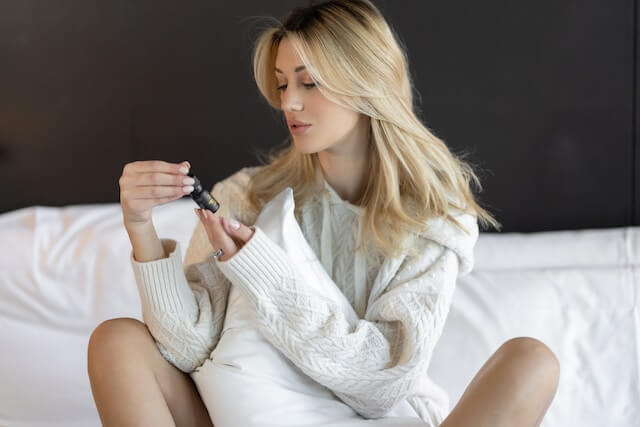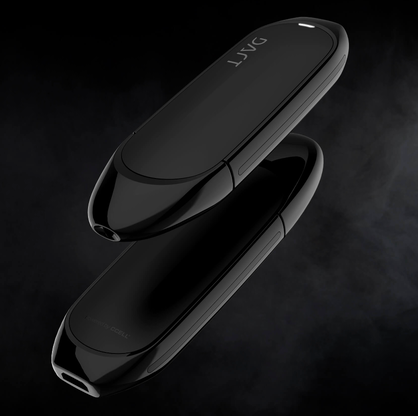 Stay home & get your daily
needs from our shop
Start You'r Daily Shopping with Nest Mart
Best prices & offers
Orders $50 or more
Free delivery
24/7 amazing services
Great daily deal
When you sign up
Wide assortment
Mega Discounts
Easy returns
Within 30 days