10 Best Hemp Backpacks | Pure World Backpacks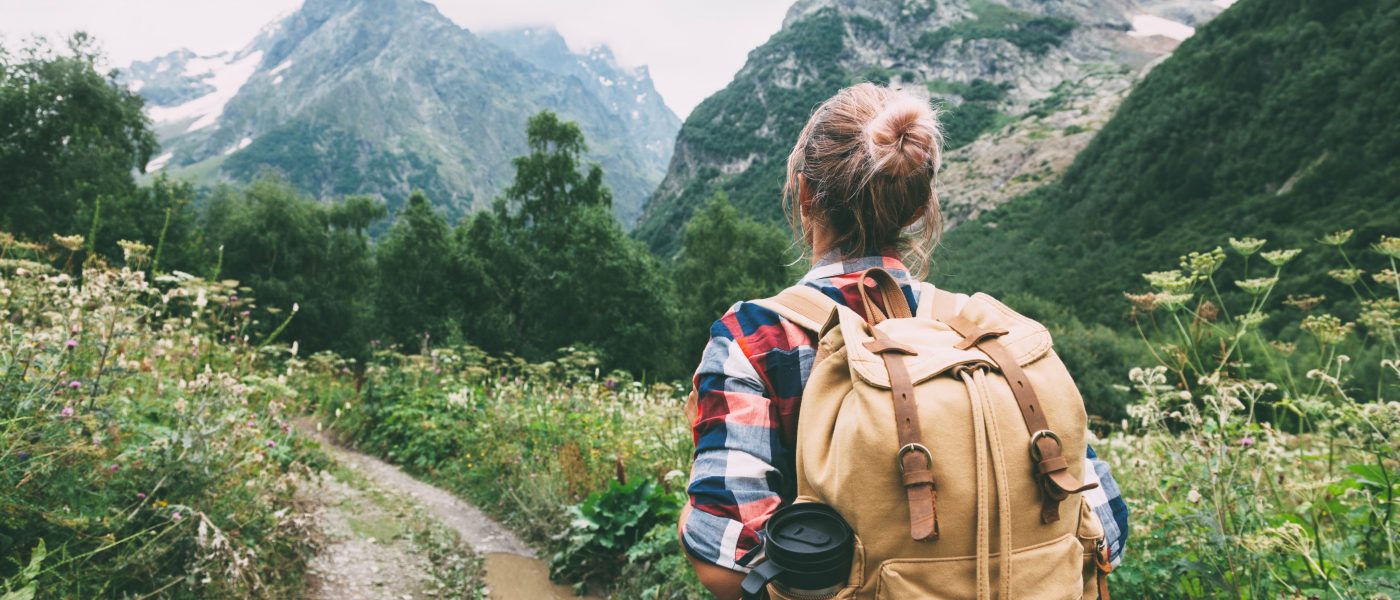 Like us, we're sure you've become more and more interested in searching for other great, earth-friendly hemp clothing and accessories at affordable prices. One of the most popular hemp products nowadays is hemp backpacks. Hemp material makes bags that are comfortable on your back and eco-friendly yet doesn't pose the risk of damage that other, more delicate natural and sustainable materials do. Whether for school, work, travel, hiking, or everyday use, there are several reasons to buy pure world backpacks  instead of backpacks made out of other materials. 
What is Hemp?
The breathable, lightweight material makes college hemp backpacks popular for students who have to rush around campus and cart around heavy books. Also, hemp bags are great for hiking because of its durability and lightweight material. Whatever you need a backpack for, eco-friendly companies around the world have created a wide variety of options.  We have selected our favorite pure hemp backpacks and hemp cotton backpacks colorful enough to brighten any occasion. Unlike many fairtrade or organic bags, you can get hemp bags wholesale or individually-made at reasonable prices. So, let's look at some items that you will want to "add to cart" ASAP!
What we love about hemp:
Stronger than cotton (can hold more materials than the normal cotton backpack)
Washable (though you should check your specific bag to make sure it won't mess up the other materials)
Retains dye (your backpack won't fade if its frequently used) 
Breathable (easy to carry around when in the heat or exercising)
Resistant to mold and odor (we know sometimes frequently-used bags can get gross) 
What to know before you buy a hemp backpack
While hemp is known as an odor-resistant material, hemp backpacks are not the best way to carry around your stash, if you're wanting to mask the smell. These bags are great for storage, but you may want to get odor-proof containers for extra protection. Amazon is a great place for cheap, high-quality options, and we selected the best odor-proof storage and smell-proof Amazon bags on two of our other posts, with several containers small enough to fit in all of these hemp bags. Okay, with that out of the way, on to the pure world backpacks!
 

Handmade
Pure Hemp Bag
Several mini zippers to store keys and wallet
Comes in various colors 
Lightweight

This Mandala Tibetan Shop backpack is another great option for everyday wear. Picture a Kavu-style backpack at a more affordable price. This sling backpack fits closely to your back and is easy to wear if you have an active lifestyle. Plus, the colorful pattern is unique and eye-catching enough to get you a lot of compliments (trust us!).  Mandala Tibetan Shop sells many cute Himalayan bags on their page you can add to cart, but this one was our favorite. Sling backpacks hemp made are harder to find, so this was definitely a runner-up for staff pick. 
 

Super Cheap Price
Cute faded canvas look paired with different unique patterns
All the pockets (especially the smaller ones for random knick-knacks). 
Hemp in Nepal will custom the design and color to your preference!

This Nepalese backpack is made of Himalyan materials and natural hemp to create a relaxed, stylish bag that is also eco-friendly. The only downside to this store is they often make you buy products in bulk (sometimes even 15 per order). This pick is a good option if you want multiple pure world backpacks for different usages or if you want others to chip in. Still, Hemp in Nepal is an ethically-conscious company that offers very unique, personal styles that make it worth adding more than one to your cart. You can "add to cart" many more variations of this bag from their page if our pick didn't do it for you. 
 

14" shoulder drop
 Easy-to-use buckle closure makes for easy access
Great for everyday use
Makes a great daypack

This amazing hemp backpack is the perfect companion to your hike and great for daily use best quality of pure world backpacks. Its easy-to-use buckle closure allows for anti-theft protection, ease of access, and a great look. It features a cute design running down the middle and comes in a variety of colors. If you add to cart even just one more, low price item, you can get free shipping through Amazon.
 

Versatile
Comfortable wear 
Organic 100% pure hemp backpack
Adjustable straps 

This cute black backpack goes with anything and is perfect for casual or dressier days. The drawstrings offer security while still making it easier to reach your items throughout the day. While it is definitely small, only 10" wide, 11" high, 4.5" deep, the bag can carry more than you think. While a higher price, the bag makes up for it with its versatility and long-lasting lifespan. Easy to bring with you wherever you go, the small all-black design offers a classier, sleeker version to the typical hemp backpack. Want it? Add to cart today!
 

Made to carry laptops
Sturdy
Fair Trade
Adjustable straps
Inside lining
100% Nepal Hemp
Reasonable Price

This Himalayan hemp backpack is perfect for floral fans. The unique pattern gives it a delicate, faded vintage look while the natural material holds up to frequent usage and heavy electronics. It is a good medium-sized bag at 13 in. W  X 18.5 in. H. This bag has two pockets for water bottles and two zippable compartments inside for storage. Plus, this is a pure hemp backpack! Add to the cart through clicking on the link!
 

The tie-dye!
Each backpack is uniquely made
Stretchy Side-Pockets (aka, your water bottle will actually fit)
Adjustable Straps 
Ethically-made
Affordable price

We love this lightweight tie-dye backpack. The backpack is made mostly of hemp with its 60% hemp, 40% cotton blend. Perfect for days on-the-go. There is an inner pocket also that may store some laptop or tablet devices. It's our top pick because everyone needs hippie hemp backpacks! Soul Flower sells many cute pure hemp bags at affordable prices that don't break the bank, and their commitment to ethically-made products makes this a favorite pick. The bag is easy to carry around and adds a splash of color to your day. Add to cart now!
 

FREE SHIPPING!
Affordable Price 
laptop/tablet sleeve 
Adjustable shoulder straps
Two mesh pockets for drinks
Soft-lining and padded back support

This cute, lightweight backpack is great for school or for when you're traveling. The bag manages to not be too bulky while still providing a spacious, organized room for your belongings. Suman Enterprises's backpack is strong enough to hold up against textbooks without fear of over-packing. We really liked this design, but Amazon offers different versions of this bag so you can choose your preference. Click on the link to "add to cart" and to see the different designs!
 

FREE SHIPPING!
Eco-friendly
Organized storage (so many small pockets) 
Available in different colors  
Tough material 
Again, it's smell-proof 

Do you know how we said these backpacks aren't odor resistant? Well, you can get a Dime Bags Club Kid backpack that is smell proof. As the title says, this mini-backpack is "smell-proof" with its hidden removable pouch that masks odors prevents spills, and allows for discreet transportation. The logo on this backpack is also removable velcro if you do not want to advertise the bag's brand or want to add a more personal touch to your mini backpack. This hempster blend, made of hemp and recycled polyester, provides tough, sturdy protection for your valuables in a small, lightweight bag.  Click "add to cart" through the link to get your spill-proof, smell-proof backpack today!
 

A lot of pockets for storage
Secure locks to keep your valuables safe  
Adjustable shoulder straps 
Durable material

Whether you need a backpack for camping or to fit all your books and miscellaneous pens, this Sativa backpack is the best option for room and storage. While a higher price, especially with the high cost of international shipping, this bag will stand up to frequent usage. This backpack is able to carry heavier loads, but the adjustable straps and shape of the bag prevent your back from bearing too much of the weight. Sativa's backpack is made out of 55% pure hemp and 45% organic cotton. The natural color choices make this a great option for those who need a bag that will go with anything.  A warning to vegans: the straps are made of real leather. If you're not vegan and want a sturdy bag, press "add to cart" on the link!
 

Handmade
Adjustable straps 
Reasonable Price
Different options available

Last but certainly not least is the Core Hemp Mini Boho Backpack. This small hemp bag is lightweight, easy to carry, and is more comfortable on your shoulders than a small shoulder bag.  If this color or design is not for you, there are several super cute Core hemp backpacks on their page, including both mini and larger-sized bags you can add to cart.  Handmade in the Himalayas, we thought this natural cotton and hemp blend was comfy, light, yet surprisingly durable. Great for quick trips across town or for carrying essentials wherever you go. Size dimensions: 12.3" x 6.5" / 31 x 25 x 16 cm. If this size works for you, click on the link to add to cart!
 

Laptop compartment
Vibrancy of colors
Multiple pockets 
Sturdy
Handcrafted 
Only made of natural materials

Honestly, Pure World's wide collection of hemp backpacks make it hard to choose which to one "add to cart" but we decided on this new unique High Tide organic hemp backpack. The pure hemp backpack is made up of multiple patterns but the canvas background keeps it from being overwhelming or clashing with outfits. On the bag's underside that rests on your back, there is a beautiful striped tribal pattern. The color makes this backpack fun but its durability also makes this bag a good option for long treks, especially if you are having to cart around a lot of stuff. Check out more Pureworld backpacks on their page (we may have also clicked "add to cart" for their Mayflower design, shh). 
Conclusion
If you are like me, your cart may be full of backpacks by now, especially those you find through hemp bag wholesale. Hemp backpacks come in wide-ranging styles, from small to large, and in various colors and prices. Hemp bags are not only good to use for their practicality but also for their eco-friendly, ethical production.
As you probably noticed, the majority of our ten picks were produced in Nepal, from whence most excellent Himalayan hemp backpacks come. Nepal is a smaller yet prominent hemp producer in the world. Most of Nepal hemp production is from small scale businesses that are naturally more ethically-minded than many larger corporations. Many of these companies are committed to the ethical treatment of workers and the environment, so they are worth investing in.  
If you did not click "add to cart" for any of these items, let us know if you have any other brand suggestions in the comments below!
.

Written by Megan Medeiros (BA)
Megan Medeiros has a bachelor's degree in English and is currently working on a master's in English at James Madison University. She's the owner and operator of Medeiros Writing, and has been working as a cannabis writer for the past three years, mostly following the legal climate of marijuana, especially in areas like California, Colorado, Oregon, Canada, and other legal areas.
This post contains references to products from one or more of our advertisers. We may receive compensation when you click on links to those products. For an explanation of our Advertising Policy, visit this page. All photos were sourced from Pinterest.com | updated 2021
Stay home & get your daily
needs from our shop
Start You'r Daily Shopping with Nest Mart
Best prices & offers
Orders $50 or more
Free delivery
24/7 amazing services
Great daily deal
When you sign up
Wide assortment
Mega Discounts
Easy returns
Within 30 days