Best Hemp Soap Brands Reviewed | Hemp Soap Bar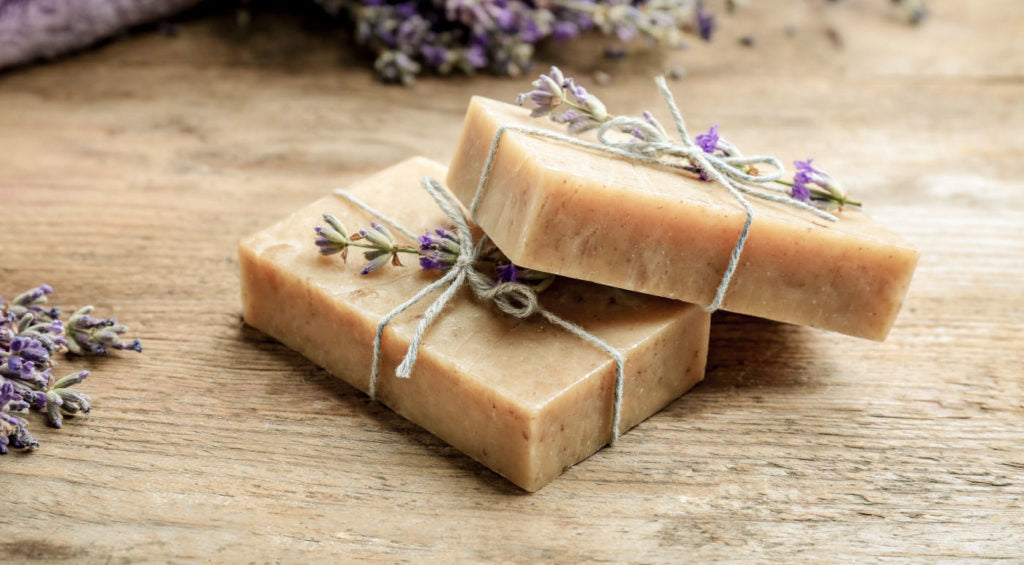 Thanks to modern research, we now know that the soaps we've all used for years are full of chemicals that could have worse effects in the long-term than we ever thought before. More and more people are using natural soaps to help rid themselves of the dependence on harsh chemicals. A great option for sustainable, environmentally friendly, and all-natural soap is hemp soap. If you use hemp soap bars regularly, you'll see some great improvement to the look and feel of skin, and, if you have skin conditions, you might see even more results than you expected!
CBD Soap Vs. Hemp Soap
Hemp soap bars and CBD infused soap are not the same thing. Hemp soap is made from hemp seed oil, not infused with CBD; it will have none of the health benefits of CBD, however, it has plenty of benefits on its own. Hemp itself has anti-inflammatory properties, can help with skin conditions, is great to use on sensitive skin, is loaded with essential fatty acids, and having hemp oil in the soap makes that soap way more powerful than the chemicals in non-natural soap. The CBD has to be activated in order for it to be absorbed topically.
Zatural Hemp Bar Soap - $6.99
 

Effective
Triple the amount of hemp
All natural 
High-quality organic hemp

This healing bar soap is designed to deliver the maximum amount of moisture and relief. This soap is designed for all skin types (even those with the most sensitive skin and skin conditions!), is power-packed with nutrients, and contains triple the amount of hemp seed oil for maximum nutrients, essential fatty acids, and anti-inflammatory benefits of all hemp soap bars on this list. You won't regret giving this hemp soap benefits a shot.
 

Good for all skin types
Smells incredible
Soothing properties

This amazing smelling hemp oil soap bar is packed with added benefits of peppermint and eucalyptus, which does a whole lot more than just make it smell incredible. Eucalyptus and peppermint are both known for their stress-relieving, anti-inflammatory, and calming properties, combined with hemp this makes a winning team you just can't beat. They use high-quality organic hemp seed oil and other all natural ingredients that works great for all skin types, even those with the most sensitive skin.
 

Great value
Affordable
High-quality and all-natural
Made with excellent hemp seed oil

This kit of 6 incredible natural hemp soap bars is great for those with sensitive skin and skin conditions, as each and every one is packed with all natural ingredients and high-quality hemp seed oil. You'll get all the many hemp soap benefits at an incredible value.
 

Great brand
Affordable
Effective
Quality product

Hempz has long been the name for hemp skin care products. While this is the only thing that's not a hemp soap bar we have on this list, it's an incredible creamy body wash. It'll leave your body and skin smooth to the touch and healthier than ever before. It has all the hemp oil soap benefits, just in a more convenient form than the bar you frequently drop in the shower.
 

Effective
Great combination of ingredients
Effective 
Leaves your body and skin feeling great and restored

We love the winning combination of Indian Hemp and Haitian Vetiver, whether it's in hemp hand soap, body lotion, or bath bombs. Of all the hemp soaps on this list, we really like this ingredient combo for sensitive skin that needs a little more love. Like a few others on this list, it's a little pricey for a soap bar, but once you try it, you'll see it's worth every penny.
 

Manly scent
High-quality product
Very affordable

There aren't that many hemp soaps out there designed just for men; they all have some pretty feminine smells. There's nothing wrong with that if you prefer it, but some men would rather smell like, well, just about anything else. This all natural body soap has all the hemp soap bars benefits with none of the girly scents. The Hemp and Hop scent will definitely have you thinking about your favorite thing: beer.
 

Great smell
Highly effective
Affordable 
Great brand

Holy Leaf Vanilla Hemp Soap is packed with hemp oil for soap specifically that's packed with essential fatty acids and other great nutrients your skin needs to keep healthy. This will work great whether you're used to hemp seed oil, or you're just now trying to use hemp for the first time. It has a pleasant vanilla scent and is made with only natural, high-quality ingredients.
 

Affordable
Leaves skin rejuvenated and smooth
Made with high-quality hemp oil 
Not made with coconut oil (safe to use if you're allergic to coconuts and/or coconut oil!)

Finally! A black soap with the benefits of hemp soap too! This soap is infused with hemp seed oil that's of the highest quality; its essential fatty acids can help soothe skin irritation and can even help some skin conditions. You'll love this affordable, amazing soap and how it makes your skin and body feel!
 

Affordable
Effective
Great for all skin types

This great hemp soap has the delightful sandalwood smell that everyone knows and loves. It's great if you're used to regular hemp use or if you're ready to try to use hemp for the first time. It's designed for all skin types, even the most sensitive skin and those with skin conditions can feel comfortable using this hemp soap.
 

You'll love how it'll make your skin feel!
Affordable
Gorgeous colors (great added bonus!)
Quality ingredients

This amazing hemp soap is as aesthetically pleasing as it is effective! The winning combination of lavender and hemp oil will leave you feeling relaxed and your skin smooth, healthy, and rejuvenated. This soap is affordable, effective, and really pretty! However, if you're not a fan of bright colors or the smell of lavender, it might not be your favorite.
Conclusion
Whether you're a hemp veteran or this is the first time you're considering trying to use hemp oil, hemp soaps are definitely a great and safe place to start. Not only will these great soaps leave your skin feeling and looking great, but they're also way better for the environment. So what are you waiting for? Give this stuff a try! Your skin will thank you!!!
.

Written by Megan Medeiros (BA)
Megan Medeiros has a bachelor's degree in English and is currently working on a master's in English at James Madison University. She's the owner and operator of Medeiros Writing, and has been working as a cannabis writer for the past three years, mostly following the legal climate of marijuana, especially in areas like California, Colorado, Oregon, Canada, and other legal areas.
This post contains references to products from one or more of our advertisers. We may receive compensation when you click on links to those products. For an explanation of our Advertising Policy, visit this page. All photos were sourced from Pinterest.com | updated 2021
Reviews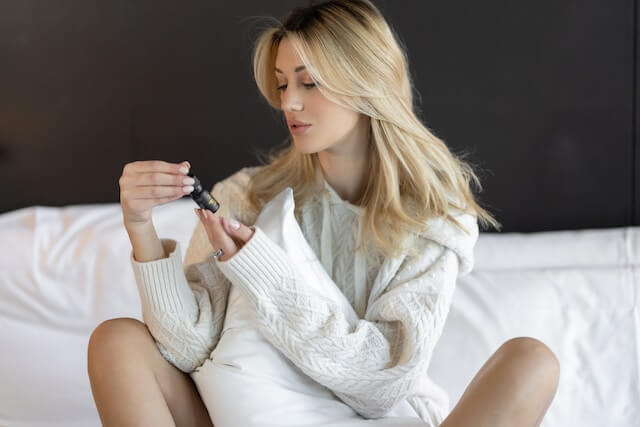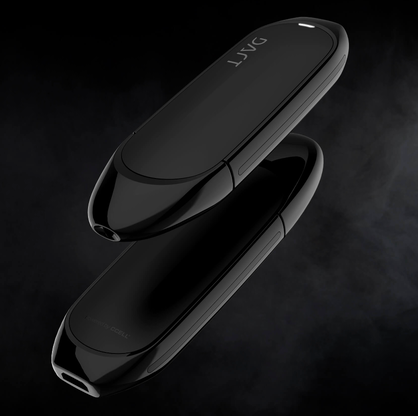 Stay home & get your daily
needs from our shop
Start You'r Daily Shopping with Nest Mart
Best prices & offers
Orders $50 or more
Free delivery
24/7 amazing services
Great daily deal
When you sign up
Wide assortment
Mega Discounts
Easy returns
Within 30 days