Best Hemp Tanning Lotion | CBD Tanning Lotion
Summer is finally here which means it's time for tan skin and beach trips! If you're after a self-tanner to help you build up your base tan, look no further than a hemp self-tanner or hemp bronzing moisturizer to get the tan of your dreams while also nourishing your dry skin with moisturizer. 
In this article you'll find:
Benefits of hemp tan extender, moisturizer, and lotion
What you should look for in a good hemp moisturizer
Our top 10 favorite hemp tanning lotions
Benefits of using Hemp Tanning Oil, Moisturizer, or Lotion
There are many benefits to using a hemp bronzing lotion rather than a typical CBD tanning lotion. First off, if you get one that also comes infused with CBD, you can enjoy the pain-relieving properties as well. Hemp is an all-natural and healthy ingredient that has restorative properties to the skin. Hemp tanning lotion is sustainable, environmentally friendly, healthy, and affordable.
 

Effective
Great brand
Infused with all-natural hemp seed oil
Smells great

Millennium's amazing hemp gradual hemp tanning lotion is meant to make your base tan a full tan. This tanner is meant to make dark skin even darker, taking your tan to the next level. It's healthy for your skin and highly effective; Millennium Dark is totally worth every penny!
 

Hypoallergenic
Smells great
Works for sensitive skin
Affordable 
A brand you can trust

This hypoallergenic all-natural tanner will help make you achieve maximum darkness. This tanner doesn't just stop at a base tan, it powers through to get you the darker, sun-kissed skin you're after. Unlike the standard Hempz bronzing lotion, this Hemp tanning lotion is hypoallergenic, so if you have sensitive skin this is the CBD tanning lotion for you.
 

Smells great
Highly effective
High quality
Name you can trust

Hempz is the name to trust when it comes to tanning lotions, moisturizers, and body washes. Their latest bronzer, Pink CC, works hard to moisturize your skin while also readying it for and making it more susceptible to tanning. It also contains an awesome self-tanner, so you can use it on its own or before you go out to tan.
 

Highly effective
Smells great
Moisturizing

Millennium is at it again with the Paint it Black Tanner. This CBD tanning lotion, Hempz rival, is worth every penny. It won't stop working after you get a base tan built up, either. This black hemp tanning lotion will get you as tan as you want to be and moisturize your skin.
 

Affordable 
Works great
All-natural
Moisturizing
This ultra-powerful tanning lotion is incredible. This all-natural hemp lotion ultra works hard to tan your skin with healthy ingredients. This hemp bronzing moisturizer not only tans your skin, but it also has restorative and healing properties that will help to improve your skin.
 

High-quality product
Smells great
Good for your skin
Infused with all-natural hemp seed oil

This 12x accelerator infused with all-natural hemp seed oil is amazing and healthy for your skin. It has an amazing accelerating power that helps it work extra hard to keep you tan. While MOST may not be as well known of a brand as hemp men's tanning lotion or rasta hemp bronzing elixir, reviews still show this product being a raving success.
 

Great value
Highly effective
Good quality
Smells great
Moisturizing
With a pure hemp seed oil and sunless tanning properties, Creative Lab's bronzing moisturizer gives even Hempz a run for their money. Unlike products like Hempz after tanning lotion, Malibu tan hemp lotion before and after, and Hempz so bronze spray, reviews say this product is the perfect meeting point of value and quality.
 

Comes in spray form
Affordable
Effective
Available most everywhere

Malibu tanning lotion is one of the biggest names in tanning lotion and now they've released a hemp lotion tanning! You can get this great lotion on Amazon or in any major department or drug store. It's highly effective and even comes in a spray version. We will warn you that with this tanning lotion as with all rub-in tanning lotions, you'll want to wash your hands immediately afterward and take extra care to rub it in thoroughly. Otherwise, you'll wind up with splotches, orange hands, and other unsightly errors. If this is too difficult, this tanning lotion hemp comes in spray form.
 

Infused with powerful CBD
Highly effective 
Restorative

With this amazing Hempz lotion, tanning is made easy and pain-free! Because this amazing lotion is not only infused with an all-natural hemp seed oil, but also the healing and restorative powers of 400mg of CBD. This means it can help to alleviate pains, soothe sensitive skin, and could even help with skin conditions.
 

Effective
Affordable
High rating (4.5 to 5 stars)

Hempz is at it again with this amazing tanning lotion. Black Viper can be especially helpful in getting you past that initial hump of going from base tan to darker. It's highly effective. The Black Viper lotion has a sunless tanner as well as an accelerator, so it will help you tan without the sun or help you tan better when you're using the sun.
Conclusion
If you're looking to boost your tan, look no further than these great hemp-infused tanning lotions. All the lotions covered in this article come highly recommended and highly rated. Each of these items is affordable and available almost everywhere. Can't get enough? Try these great research topics:
CBD oil and skin treatments
CBD as acne treatment
Marijuana skincare
Did we miss your favorite tanning lotion? Comment below and let us know!
Author bio:
MEGAN MEDEIROS IS A FREELANCE WRITER AND EDITOR IN HARRISONBURG, VA. SHE'S THE OWNER AND OPERATOR OF MEDEIROS WRITING, PROVIDING FREELANCE WRITING, EDITING, AND SOCIAL MEDIA MANAGEMENT SERVICES. SHE'S BEEN WORKING AS A CANNABIS WRITER FOR THE PAST THREE YEARS, MOSTLY FOLLOWING THE LEGAL CLIMATE OF MARIJUANA, ESPECIALLY IN AREAS LIKE CALIFORNIA, COLORADO, OREGON, CANADA, AND OTHER LEGAL AREAS. SHE HAS A BACHELOR'S DEGREE IN ENGLISH AND IS CURRENTLY WORKING ON A MASTER'S IN ENGLISH AT JMU.
Reviews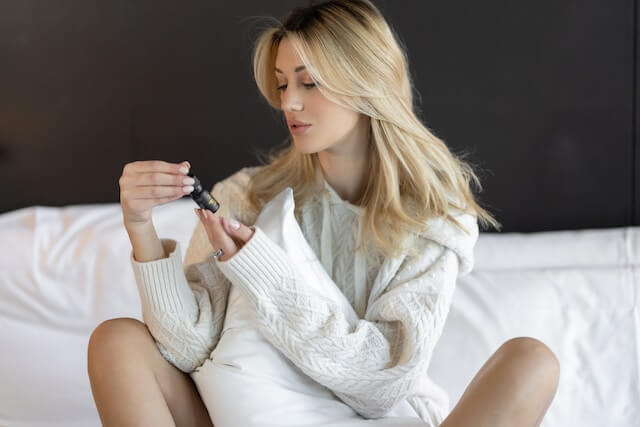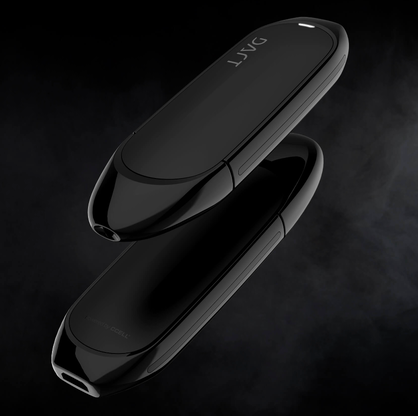 Stay home & get your daily
needs from our shop
Start You'r Daily Shopping with Nest Mart
Best prices & offers
Orders $50 or more
Free delivery
24/7 amazing services
Great daily deal
When you sign up
Wide assortment
Mega Discounts
Easy returns
Within 30 days