Cinex Cannabis Strain Review | Cinex Weed Strain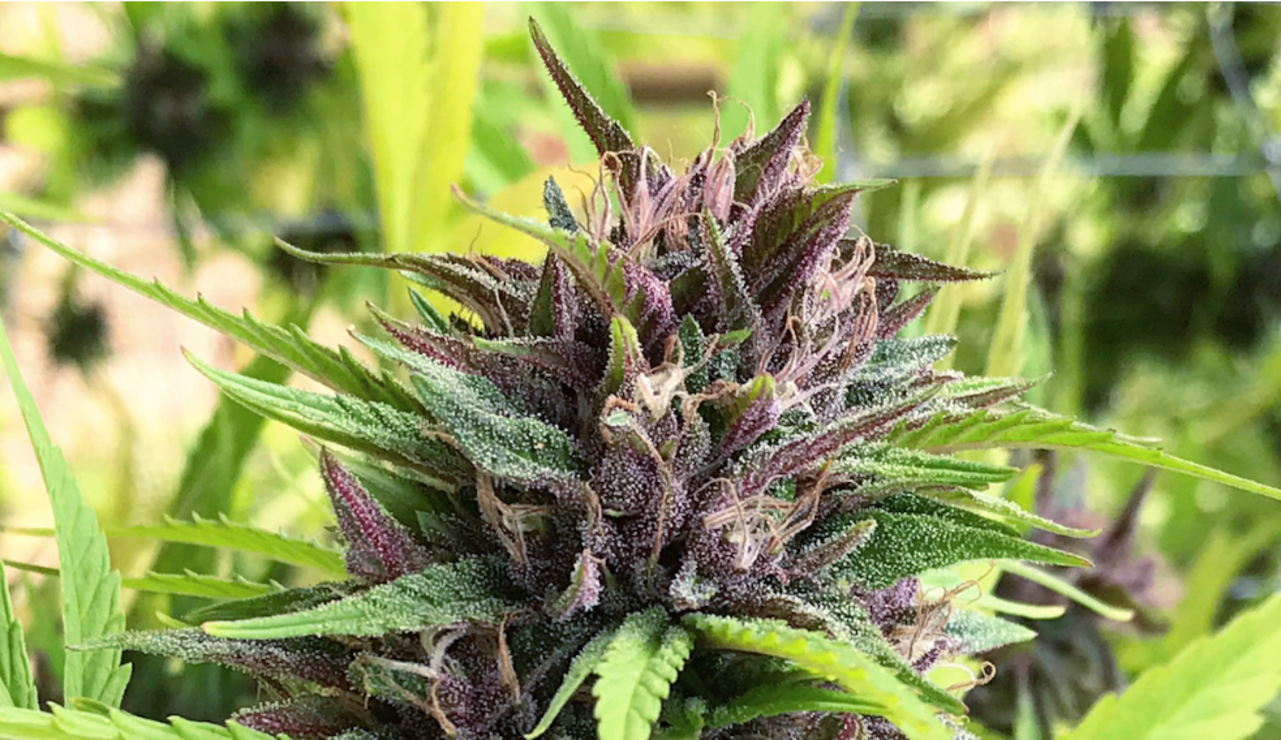 Cinex weed is a cross between Cinderella 99 and Vortex. It has an earthy, skunky, citrus taste. This is followed by a clear-headed, cerebrally-based high. This sativa-dominant hybrid is the perfect way to improve your mood. The toughest thing you'll have to decide after hitting Cinex weed is whether you'd rather relax or channel your uplifted energy into something productive.  productive. 


A beautiful nugget of Cinex, photo: @bigmikeweed


Cinex weed sativa-dominant strain information 
Cinex strain is a classic example of a dankenstein cross strange. It was originally grown by CannaMan Farms, who hail from Vancouver, Washington. The plants will never be as good as when they're grown by their original grower, as CannaMan uses his own soil mix of humic acid, feather meal, bat guano, and mycorrhizae. This mix is perfect for growing Cinex but is difficult to come up with on your own.
Cinderella 99 was crossed with Vortex and the result was Cinex weed. Both of Cinex's parents are complicated crosses between many other strains. Cinex's buds are crystal-covered beauties, which any seasoned toker will recognize as the sign of a great strain for edibles. The true smell can only be appreciated after grinding, and the true taste of this strain can only be appreciated through a flower vape.
Another reason this strain is such a classic is that it's a slightly sativa-dominant hybrid strain. Balanced hybrids are by far the most popular type of cannabis strain these days, and hence this strain is pretty popular. It's very hard to find this strain outside of North America, so you can expect the price to be pretty high.

Cinex weed genetics 

Cinderella 99 is a potent, dank strain in its own rights. A.K.A. C99, or Cindy, Cinderella is known to pack a sativa-dominant punch. She's also very high in THC percentages.
Vortex is also a Sativa-dominant strain, which has a lemon taste and an energetic cerebral high. It's not hard to see why these two strains were mixed together. Once bred, their names were crossed and Cinex weed was born!


Cinex THC percentage
The average sativa-dominant hybrid has around 13.5% THC. Cinex's average is a whopping 22%! The highest THC percentage from a Cinex weed phenotype was tested at 26%.

Cinex price
Cinex weed is a cheap strain only in the places where it's widely available. If you're fortunate enough to be around Portland, Oregon, certain places in Canada, and Seattle, Washington, you'll find this strain for fairly cheap - probably around $12 a strain.
In Dutch coffee shops it will be much more expensive. That's because it's a boutique strain from North America and is not from a Dutch seed bank. The typical price in a coffee shop will be at least $16 a gram.
Cinex weed taste 
Earthy

Pungent

Woody

Lemon

Citrus
 
Cinex strain has a fantastic earthy and citrus taste. This is a highly sought after taste, and will be familiar to lovers of strains such as Death Star. These strains taste best in a flower vape. You will not regret buying one of these vapes, as they have a lot of advantages. The taste isn't the only thing. You can also reuse your Already Vaped Bud (AVB) to create potent edible highs.
Cinex oil, wax, shatter, edibles, concentrates, etc. 
Cinex strain is popular among concentrate, oil, wax, and shatter creators. That is because it has a high THC percentage, which can be used to make incredibly potent concentrates. If you can get a hold of this strain and make it into a nice concentrate then you're in for a treat.


Cinex CO2 Oil, photo: @chroniclexa


| | | |
| --- | --- | --- |
| Cinex General Effects | | Cinex Effects |
| Uplifted 100% | Depression 100% | Cottonmouth 100% |
| Energetic 75% | Stress Relief 75% | Headache 55% |
| Focused 70% | Pain 45% | Paranoia 45% |
| Happy 55% | Fatigue 35% | Dizziness 25% |
| Relaxed 50%  | Lack of Appetite 30% | Anxiety 20% |
Cinex is a sativa-dominant hybrid. This is the preferred combination for those who want to curb depression. Perhaps the best thing about sativa-dominant hybrids is that you get both the cerebral euphoria and the relaxing body high. This can be a perfect combination for anyone who's got a lot on their mind they need to grapple with calmly or anyone who needs to do a little reflection. Whatever it is, Cinex will help you navigate those thoughts positively and productively.
This strain is also uplifting, which can be great for getting creative or for doing some chores. This strain is a perfect early morning or daytime strain, but shouldn't be used at night if you're wanting to sleep. This strain can be very strong for newcomers! Be warned. Only smoke a small amount to start with. If your head is rushing too much, have a cold shower or a coffee. This will help you focus your mind.
 

Welcome to the Cinex family! Photo: @

jks_weed_junkies

Cinex flowering time 
Cinex flowers both indoors and outdoors in 56 days.
 
Cinex Growing tips
If you want to get bigger buds then you must learn certain techniques. This can really pay off for a strain such as Cinex, as every single big bud is invaluable for the consumer. Learn more about these techniques in the video posted above the effects. Cinex grows are:
High yield

Short grow times

Staple for most growers

High THC yield

Perfectly balanced between sativa and indica


Cinex seeds
Unfortunately, Cinex seeds are very hard to come by. Of course, you  can buy "Cinex" seeds from any seed shop online, but whether they're actually Cinex or not… your guess is as good as ours. This strain is really only available in North America, and probably in certain Dutch coffee shops, thanks to the relationship some of them have with growers out in NA.


Cinex yield
If you do manage to find Cinex, you can expect incredibly high yields, with high THC and large buds. This makes it an incredibly popular strain for those who can actually get clippings of it.
Xanax and weed
Combining the use of Xanax and weed is used by some people who claim that mixing the two can help you sleep more easily. The problem with this is that it is highly dependent on your tolerance of weed. Not to mention full research on the practice doesn't exist, so instances of effects are pretty subjective. You should only consider this combination if you're a seasoned stoner, otherwise the chances that you'll feel awful afterwards are very real possibilities. We're certainly not recommending the combination and suggest you do whatever homework you can to decide if it's something that makes sense for you.

Tried Cinex weed? Let us know what you thought about it in the comments below!
.

Written by Megan Medeiros (BA)
Megan Medeiros has a bachelor's degree in English and is currently working on a master's in English at James Madison University. She's the owner and operator of Medeiros Writing, and has been working as a cannabis writer for the past three years, mostly following the legal climate of marijuana, especially in areas like California, Colorado, Oregon, Canada, and other legal areas.
This post contains references to products from one or more of our advertisers. We may receive compensation when you click on links to those products. For an explanation of our Advertising Policy, visit this page. All photos were sourced from Pinterest.com | updated 2021
Strains
Stay home & get your daily
needs from our shop
Start You'r Daily Shopping with Nest Mart
Best prices & offers
Orders $50 or more
Free delivery
24/7 amazing services
Great daily deal
When you sign up
Wide assortment
Mega Discounts
Easy returns
Within 30 days