Skip to product information
Open media 0 in gallery view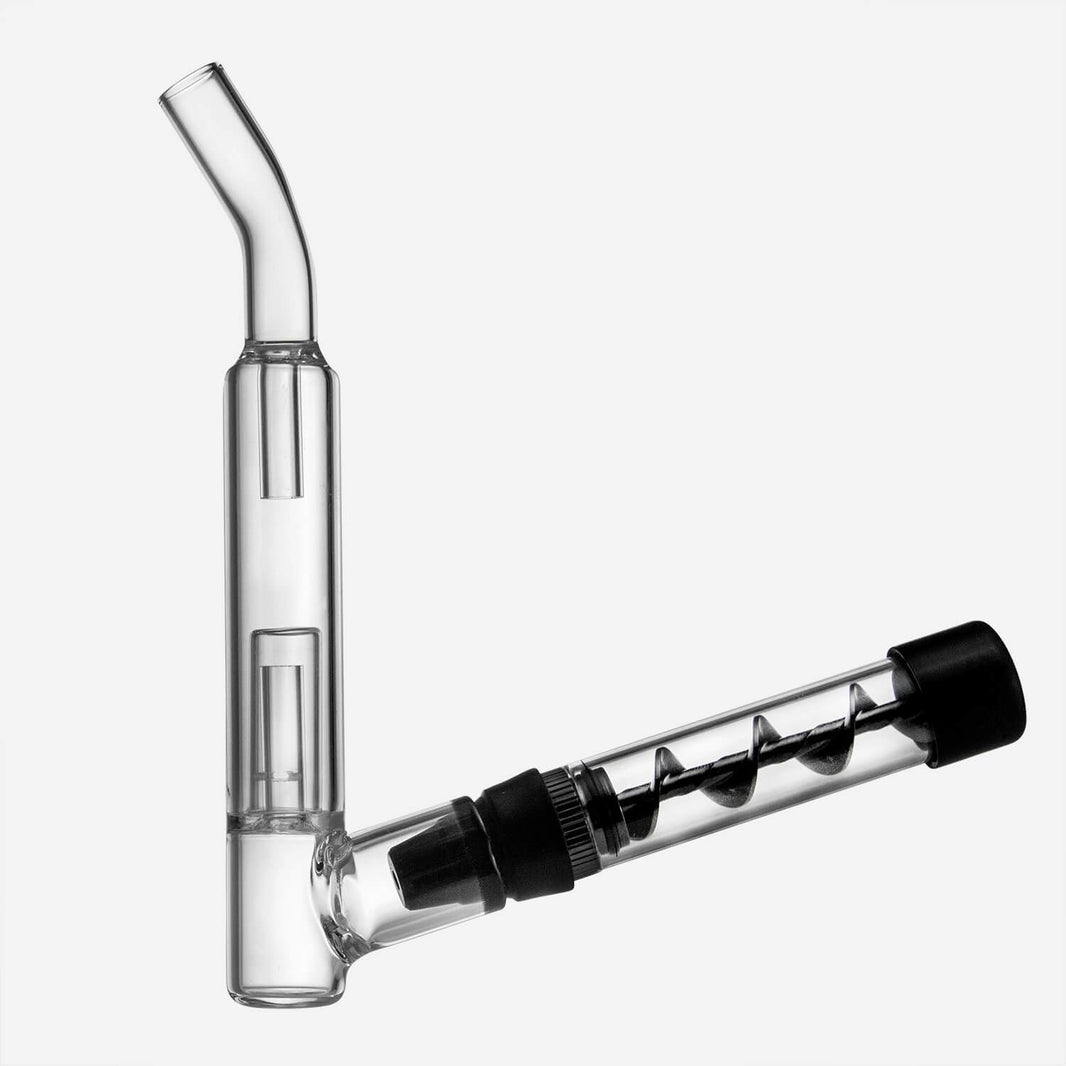 Glass Blunt Mini
The Twisty Glass Blunt Mini is a compact, revolutionary vaping tool kit that helps you get a healthier smoke by eliminating the need to roll your blunt in the paper
Barcode:
HFS-VIKEK-WS-AHZWXDO-NTSU
Description
Additional info
Reviews
Description
Additional info
Reviews
Description
Additional info
Reviews
The Twisty Glass Blunt Mini is a compact, revolutionary vaping tool kit that helps you get a healthier smoke by eliminating the need to roll your blunt in the paper again. The glass blunt pipe is nicely designed for extreme portability, multi-functional use, and loftier puff experience.

Gone are the days when you need to worry more about filling new papers with herbs and torching them up at short intervals than enjoying your smoke time. The glass blunt is a smart pipe made of heat-resistant high borosilicate glass and a spiral copper screw that you can load with up to one gram of your favorite dry concentrate or herbs.

The glass blunt mini is effortless to use with a lighter ignition, easy to clean after vaping, and comes with a thick and non-sticky glass that is ready to give you a clean pull every time.

Using this twisty glass blunt is easy, leaves no mess, and can be done in the following simple steps;

Unlock the cap on the glass blunt mini
Load up the pipe by stacking it with your favorite herb
Twist in the blunt screw counter-clockwise to sit the herbs well dispersed and held firmly in the tube
Connect with the bubbler and light

In four simple steps, you can get the best vaping experience any time you want it, at home, or outdoor with a bunch of friends who loves to enjoy a handful of healthy smoke.

This glass blunt mini beats the traditional paper or other glass blunts to the extent that once lit, it stays lit throughout your vaping period. No matter how long you wish to go until you need to refill your pipe again or call it a stop for the day- it stays lit!

Ejecting residual ash while smoking is straightforward and needs no special skill at all. All you need to do is simply spin the mouthpiece clockwise from time-to-time to engage the twisty copper screw inside the tube, and the ash gets ejected with ease.

The blunt screw inside the tube is made with 100% copper and is designed to maintain a high heat resistance.

When you feel you've had enough, simply cover the mini glass blunt with its cap to extinguish the flame, saving your un-smoked herb in the best condition and readily available for your next session. This package contains a mini glass blunt of 3 inches and a bubbler of 5 inches with a 5mm connector, making it portable to the extreme and pocket friendly.

The glass blunt pipe comes with a small mouthpiece, which helps control airflow and ensures that you get huge vapor and never miss out on all the flavors your herbs have to offer.

The mini glass blunt will come in handy for personal home vaping, parties, clubs, bars, outdoor gardens and will be an ideal gift to your friends who would love to vape without stress.

Made from food-grade glass material with premium quality, this mini glass blunt with twist pipe is safe, forever reusable, environmentally friendly, and lead-free.
Best prices & offers
Orders $50 or more
Free delivery
24/7 amazing services
Great daily deal
When you sign up
Wide assortment
Mega Discounts
Easy returns
Within 30 days