Skip to product information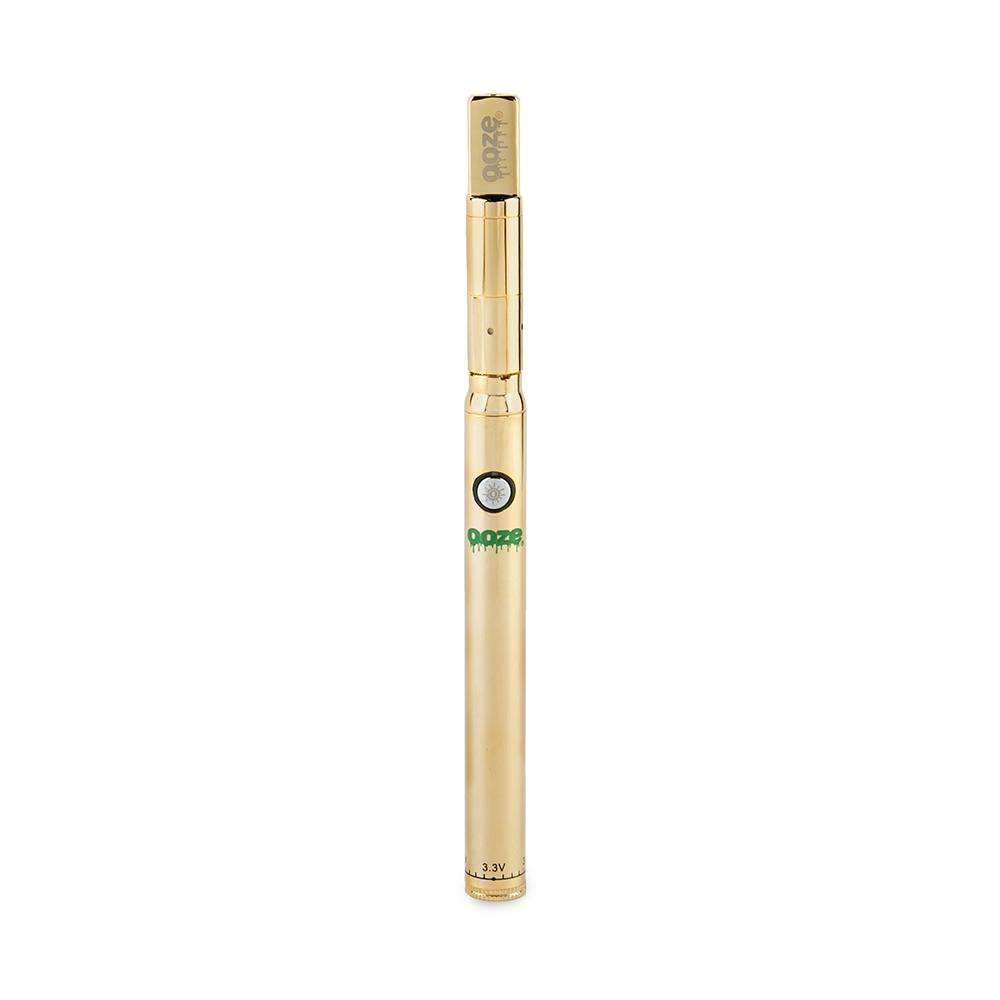 Open media 0 in gallery view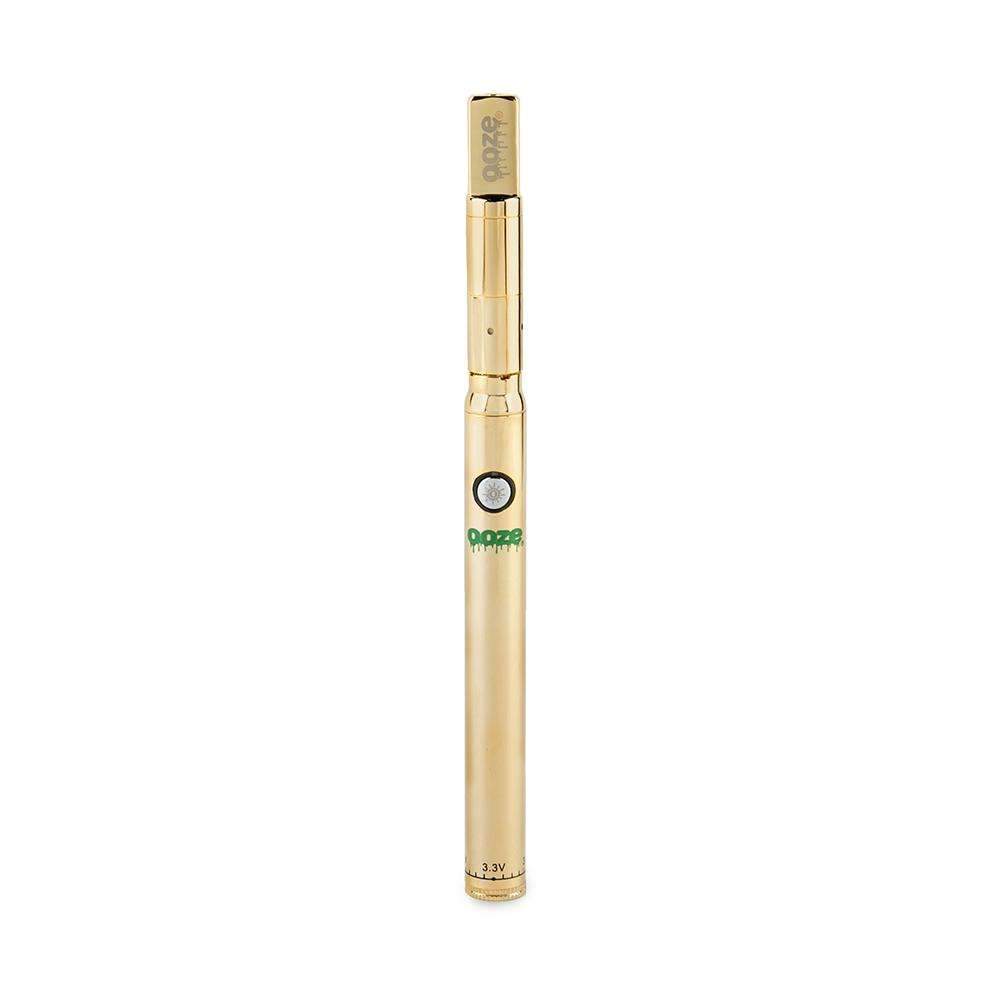 Ooze Slim Twist PRO Vape Pen w/ USB Smart Charger - Gold
Our best-selling, most-reliable vape pen just went PRO! Introducing the Slim Twist Pro Kit, your new go-to device for both oil cartridges AND concentrate vaping. This is an excellent starter
Tags:
adjustable temp, battery
Barcode:
FULQUYE-SICNU-POQKND-MVGWR
Description
Additional info
Reviews
Description
Additional info
Reviews
Description
Additional info
Reviews
Our best-selling, most-reliable vape pen just went PRO! Introducing the Slim Twist Pro Kit, your new go-to device for both oil cartridges AND concentrate vaping. This is an excellent starter kit for anyone just starting to get into concentrates, while still pleasing the seasoned smoking veteran.

The Slim Twist Pro comes with our favorite Slim Twist battery, which features a dial on the bottom so you can control the temperature. Activate preheat mode with two clicks of the button for 15 seconds of continuous heating. Preheat mode works best with the wax atomizer; prep your coil with a round of Preheat mode before taking your dab.

This kit is compatible with all 510 thread cartridges, and you can use pre-filled carts or fill one with your own concentrate oil. Use the wax atomizer to dab your other concentrates with the dual quartz coils. Voltage settings range from 3.3V (recommended for most oil cartridges) up to 4.8V. Experiment with different temperature settings for your wax, to find the best taste and clouds possible!

Features:

Ooze 320 mAh Battery
Preheat mode
Adjustable Voltage: 3.3V - 4.8V
15-Second Hold Time
Fits all 510 Thread 
USB Smart Charger
Smart USB Rapid Charge 
Auto Safety Shut off 
Preserves Battery Cells
Wax Atomizer
Dabber Tool
3 Dual Quartz Wax Tanks 
Weight: 0.12 lbs

Warranty DOES NOT apply to Ooze batteries at fault from use of NON Ooze CHARGER.

*USB Chargers must be used with Wall Plugs that are designed for USB Ports. Gaming devices, computers, and other electronics are not covered under warranty. 

Safety Disclaimer: Please use responsibly. Electronic vaporizer products are intended for use by persons of legal smoking age. The Ooze vaporizer products are not intended for use by non-smokers or by children, women who are pregnant or breastfeeding, or persons with or at risk of heart disease, high blood pressure, hypertension, diabetes, or taking medicine for depression or asthma. Discontinue use and consult a physician if you experience misuses symptoms such as nausea, vomiting, dizziness, diarrhea, weakness and rapid heart-beat or hypertension. If used with Nicotine: Nicotine is addictive. Intended for use by existing smokers aged 18 years (21 years where applicable) or over, as an alternative to tobacco cigarettes. Not to be used by children, pregnant or breast feeding women or persons in ill health. If unsure of use please consult your doctor. Ooze products are not intended as nicotine replacement therapy or as a smoking cessation product.
Best prices & offers
Orders $50 or more
Free delivery
24/7 amazing services
Great daily deal
When you sign up
Wide assortment
Mega Discounts
Easy returns
Within 30 days