Skip to product information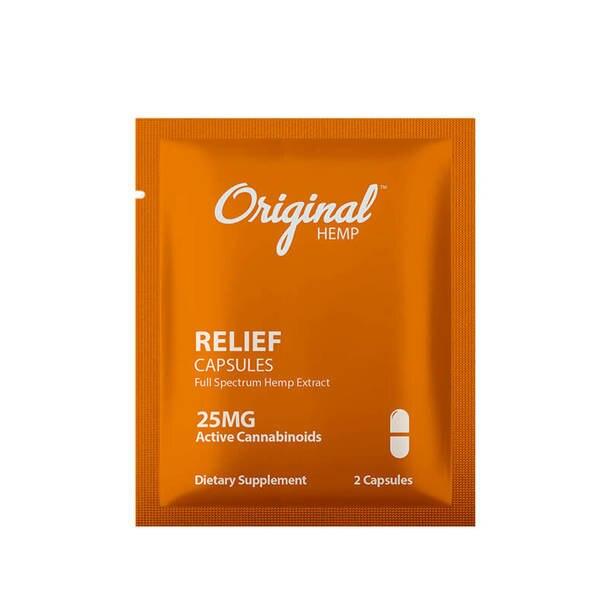 Open media 0 in gallery view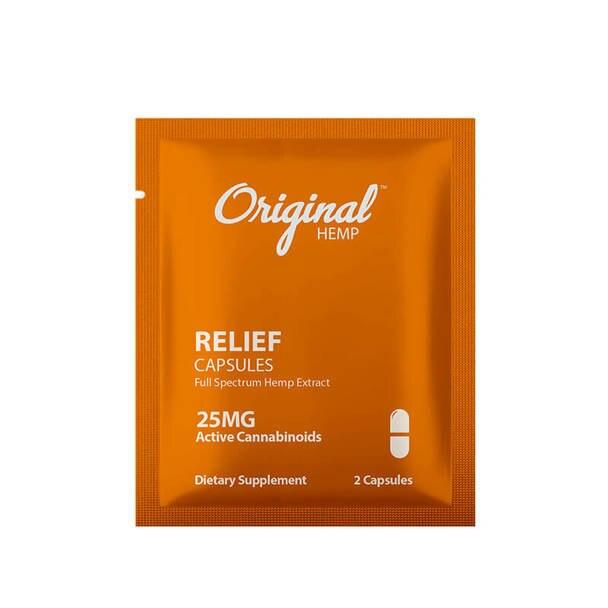 Original Hemp - CBD Capsule - Relief 2 Pack - 25mg
You are bound to feel some sort of aches or inflammation after a full week of work and other activities. Your body has a limit to what it can and
Barcode:
OGU-PLBAAAP-CLFTZH-SFAMQR
Description
Additional info
Reviews
Description
Additional info
Reviews
Description
Additional info
Reviews
You are bound to feel some sort of aches or inflammation after a full week of work and other activities. Your body has a limit to what it can and cannot naturally do, and when you exceed this limit your body begins to wear down and needs to rebuild itself. You would love to let it do this, of course, but the world is not willing to gift you an extra hour or two to recover. You need to work with the time you're given, which can lead to increasing feelings of soreness in your muscles and joints. Many products are marketed toward those with little to no time to recover, but few have the pure travelability that the Original Hemp CBD Relief 2-Pack offers. Each disposable packet contains 2 capsules and 25mg of CBD, and you can either buy the single packets or you can purchase a 30-count of packets that come in a box that you can keep on your bathroom countertop at home.

What makes the 2-Pack so accessible is the way that it is packaged and designed for consumption. Each packet contains a single serving size of capsules, meaning that unlike a bottle or other form of container, you do not need to hold on to the packaging after you have consumed the product. The packet itself is thin and portable, allowing for it to be taken with you on the go for nearly any occasion. The 30-count box of packets can be purchased and kept at home for you to pull from for on-the-go use. The CBD in these capsules is paired with Turmeric, which possess components with anti-inflammatory effects, and Boswellia Serrata, a plant that has been used in the Asian and African continents for centuries. 

The Original Hemp Relief Capsule 2-Pack is no different from other capsules, allowing for them to be consumed in the same manner. Take two capsules and individually swallow them. The use of water is up to you but is highly recommended as it will likely help the capsule go down easier. Recommended serving size is two capsules. In order to determine your personal serving size, take the recommended serving and focus on the effects the CBD has on your body.
Best prices & offers
Orders $50 or more
Free delivery
24/7 amazing services
Great daily deal
When you sign up
Wide assortment
Mega Discounts
Easy returns
Within 30 days