Skip to product information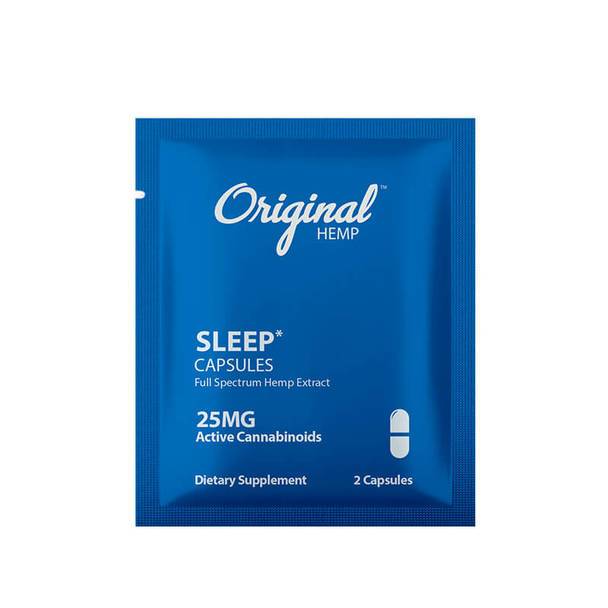 Open media 0 in gallery view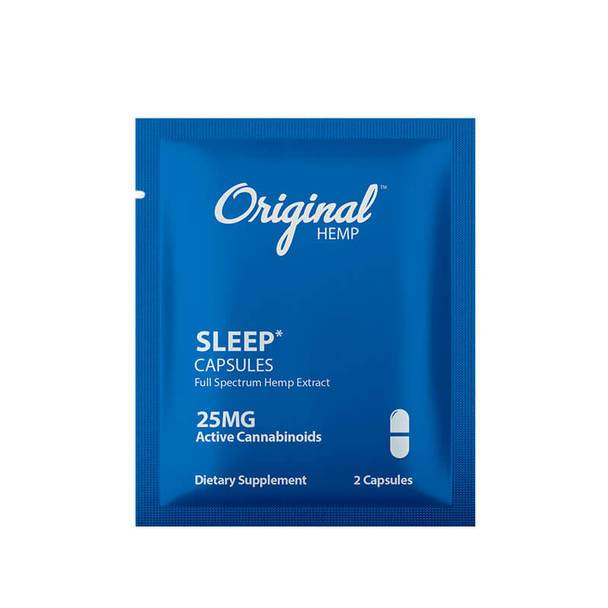 Original Hemp - CBD Capsule - Sleep 2 Pack - 25mg
Sleep is a key factor in the body's natural cycle, affecting everything from physical capabilities to mental alertness. Lacking a sufficient amount of sleep can cause you to feel weaker
Barcode:
FO-KQMRILV-BYU-CU-NKYNV-YAS
Description
Additional info
Reviews
Description
Additional info
Reviews
Description
Additional info
Reviews
Sleep is a key factor in the body's natural cycle, affecting everything from physical capabilities to mental alertness. Lacking a sufficient amount of sleep can cause you to feel weaker and make it harder to think cognitively and concentrate on tasks. This is why it is important to set apart an adequate amount of sleeping hours. This, of course, is easier said than done. A million different tasks may stand between you and sleep, and unless you pull off a miracle and finish everything with superhuman speed, you will lose some of the sleep you desire. Original Hemp's CBD Sleep Capsule 2-Pack offers a combination of Melatonin, Pharma-Gaba and full spectrum hemp extract and works to ease the mind, making it less of a hassle to get as much sleep as possible. Each disposable packet contains 2 capsules and 25mg of CBD, and there are options to either purchase a single packet or a box containing 30 packets, 60 capsules in total.

This product is perfect for those who want a product that can be taken anywhere, but do not want to carry around a container filled with CBD products. These packets can be stored nearly anywhere, offering their benefits at a moment's notice. The Pharma-GABA oil included in the capsule calms the mind, making it easier to fall asleep while on a flight or while traveling via train. In a more moderate sense, the capsules can also help you fall asleep if your bed for the night is a couch or sleeping bag. Finally, the solution for sleeping while away from home has been found!

The Original Hemp Sleep Capsule 2-Pack is no different from other capsules, allowing for them to be consumed in the same manner. Take the two capsules and individually swallow them. The use of water is up to you but is highly recommended as it will likely help the capsule go down easier. Recommended serving size is a single packet. In order to determine your personal serving size, take the recommended serving and focus on the effects the CBD has on your body.
Best prices & offers
Orders $50 or more
Free delivery
24/7 amazing services
Great daily deal
When you sign up
Wide assortment
Mega Discounts
Easy returns
Within 30 days