Skip to product information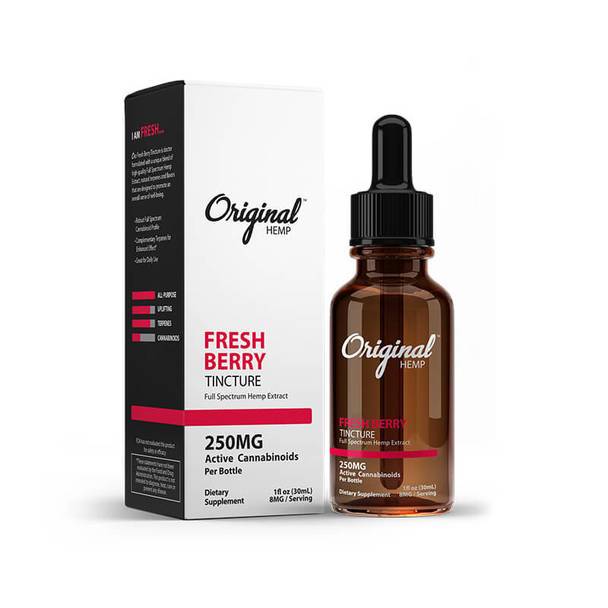 Open media 0 in gallery view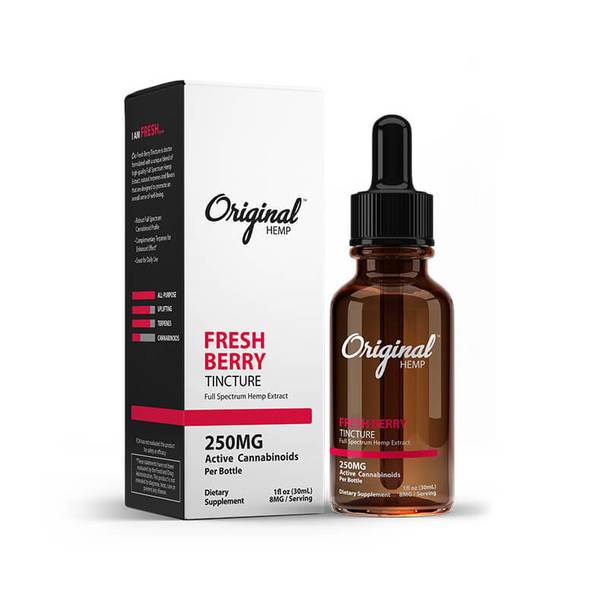 Original Hemp - CBD Tincture - Fresh Berry - 250mg-2000mg
Everybody loves a little bit of berry flavoring in their lives. Whether it is a hot summer day or a crisp winter night, the temptations of a sweet, juicy treat
Barcode:
KFRD-LEZYASM-PAWTSY-FHODH
Description
Additional info
Reviews
Description
Additional info
Reviews
Description
Additional info
Reviews
Everybody loves a little bit of berry flavoring in their lives. Whether it is a hot summer day or a crisp winter night, the temptations of a sweet, juicy treat are often in the backs of our minds. Nothing as tasty and refreshing as the berry should also provide such a healthy lifestyle, and yet it does anyway. The berry does not care what we think should and should not be possible, it only cares about offering us a delicious alternative to junk foods. Original Hemp's CBD Fresh Berry Tincture captures the essence of the berry and combines it with a serving of high quality CBD. Each bottle contains 30mL of the tincture oil, and you are given the choice of 250mg, 500mg, 1000mg or 2000mg of full spectrum CBD, depending on the size of the purchased bottle. 

This tincture is sure to please all the berry-loving CBD users out there, combining the two components seamlessly. The berry flavoring works to both satisfy the taste buds and to mask the natural hemp flavor of the CBD extract. Vitamin E is included in the tincture, which may act as an antioxidant when consumed and can be found in many types of foods. The tincture can be added to any number of meals to improve their overall sweet flavors. Desserts such as ice cream and shakes will benefit from the additional sweetness being provided, and you could even apply it to actual fruit if you so desired.

Original Hemp's CBD Fresh Berry Tincture is best applied through the dropper that comes connected to the lid of the bottle. This dropper is designed to hold approximately 1mL of tincture at a time, and can be used for both direct and indirect application. Direct application is most effective, in which you fill the dropper completely and steadily drip the tincture into your mouth. Dripping it under your tongue will provide for the most effective absorption of the oil. Keep the tincture in your mouth for 30-60 seconds before swallowing it. If you prefer the indirect option, apply 1mL of tincture to the food or drink of your next meal and consume it this way. Recommended serving size is 1mL. To determine your personal serving size, take 1mL and focus on how it affects your body. Adjust your serving size accordingly.
Best prices & offers
Orders $50 or more
Free delivery
24/7 amazing services
Great daily deal
When you sign up
Wide assortment
Mega Discounts
Easy returns
Within 30 days