Skip to product information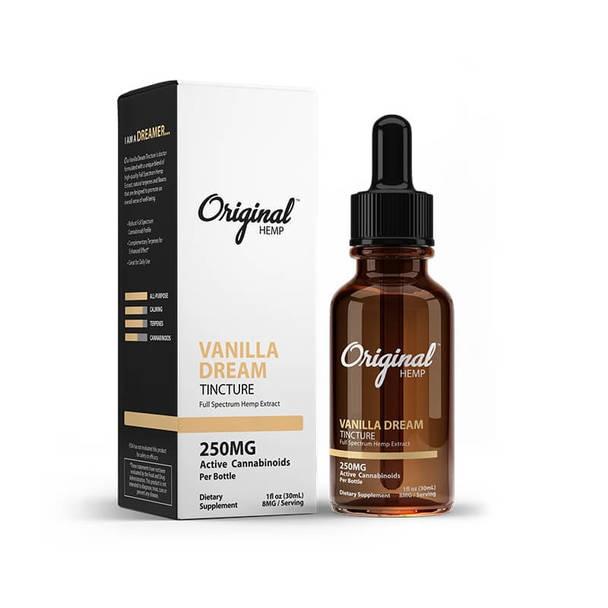 Open media 0 in gallery view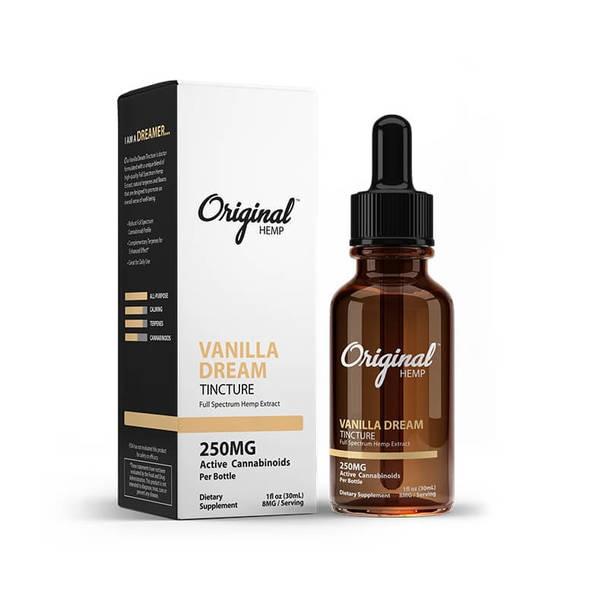 Original Hemp - CBD Tincture - Vanilla Dream - 250mg-2000mg
Imagine being outside at midday on a shadeless, burning hot summer day, nowhere to hide from the angry rays of the sun. With no breeze to offer relief from the
Barcode:
MHUXN-DXSWVUX-XIPOKA-YEO
Description
Additional info
Reviews
Description
Additional info
Reviews
Description
Additional info
Reviews
Imagine being outside at midday on a shadeless, burning hot summer day, nowhere to hide from the angry rays of the sun. With no breeze to offer relief from the heat, your only escape is through the bowl of vanilla ice cream in your hands. Each spoonful is like a cold, sweet window into a winter's day, where you could wear more than a tank top and shorts without suffering from heat stroke. The vanilla is refreshing and slightly smoking, rejuvenating your parched mouth with every bite. Original Hemp's CBD Vanilla Dream Tincture captures that image of a cool vanilla escape and combines it with the effects of their high quality CBD. Each bottle contains 30mL of tincture oil, and you are given the choice of 250mg, 500mg, 1000mg or 2000mg of full spectrum CBD, depending on the size of the bottle that you choose to purchase.

This tincture is the perfect dessert-topper, adding an essential vanilla flavor to any sweet treat that you might be enjoying. Ice cream is an especially favorable candidate to be combined with the tincture, as well as many shakes. If you are not in a position where you have access to desserts, or you feel that it is too early in the day for a real bowl of ice cream, a serving of the tincture will be more than sufficient on its own to satisfy your sweet tooth. The bottle is small, making it a good travel companion.

Original Hemp's CBD Vanilla Dream Tincture is best applied through the dropper that comes connected to the lid of the bottle. This dropper is designed to hold approximately 1mL of tincture at a time. If you are looking to apply the tincture directly, fill the dropper completely and steadily drip it into your mouth. Dripping it under your tongue will provide for the most effective absorption of the oil. Keep the tincture in your mouth for 30-60 seconds before swallowing it. If an indirect approach is more of your style, apply 1mL of tincture to the food or drink of your next meal and consume it this way. Recommended serving size is 1mL. To determine your personal serving size, take 1mL and focus on how it affects your body. Adjust your serving size accordingly.
Best prices & offers
Orders $50 or more
Free delivery
24/7 amazing services
Great daily deal
When you sign up
Wide assortment
Mega Discounts
Easy returns
Within 30 days