Skip to product information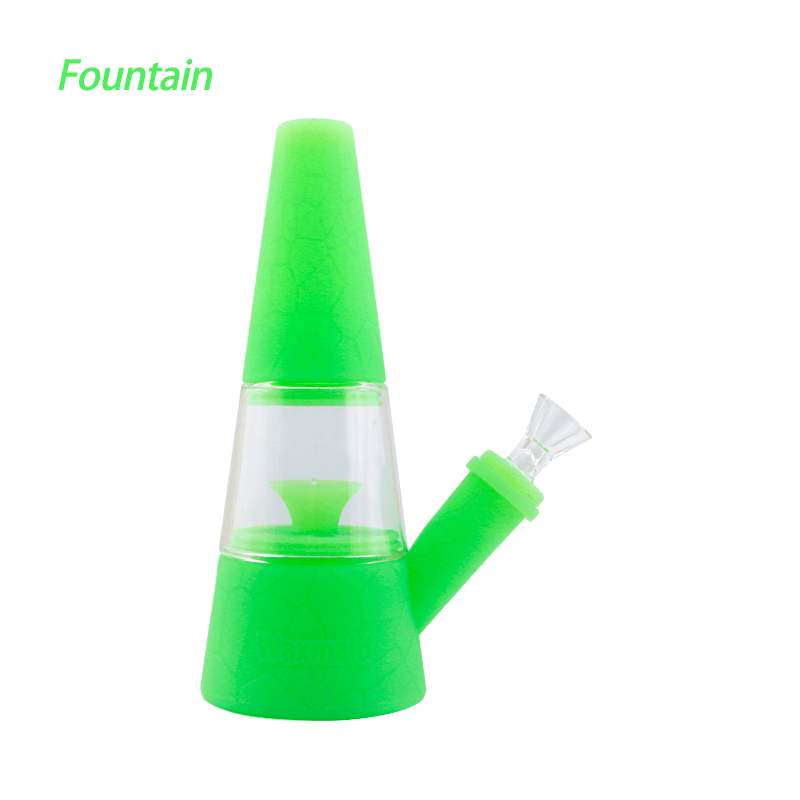 Open media 0 in gallery view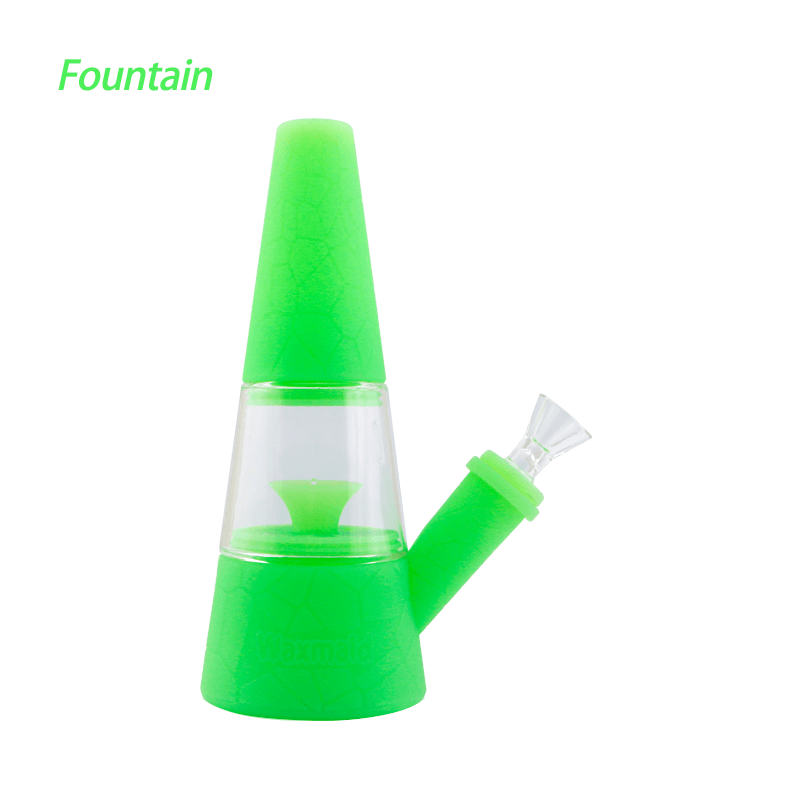 Waxmaid 7.87" Fountain Silicone Glass Water Pipe
There is so much to love about the waterfall water pipe-Fountain We turned a purely functional product into a practical, aesthetically unique "toy" by putting a miniature fountain design into the water pipe, giving her
Barcode:
DKC-MQAOLKN-CAB-PWJ-BDVBXRW
Description
Additional info
Reviews
Description
Additional info
Reviews
Description
Additional info
Reviews
There is so much to love about the waterfall water pipe-Fountain

We turned a purely functional product into a practical, aesthetically unique "toy" by putting a miniature fountain design into the water pipe, giving her the name "Fountain". Waxmaid Fountain water pipe features a functional sandglass shaped percolator for maximum filtration, where the smoke-driven spray like a fountain coming up from the percolator, as the smoke swirls around and filters itself. This fountain design adds a new dimension to the Waxmaid product line and experience. It's one of the smoothest hitting water pipes among all Waxmaid smoke rigs, you just can't put it away once you have it.



Sophisticated workmanship with an embossed honeycomb pattern printing on Waxmaid Fountain's silicone surface, providing excellent grip, as well as added beauty for another new smoke rig to your collection.
Waxmaid Fountain water pipe features a silicone base and top connected with a conical glass tube in the middle for an easy check on flowing water and smoking volume, as well as protecting the glass from breaking down.

The Fountain water pipe is made of Platinum Cured Silicone material. The safety level goes beyond FDA approved level. It's a durable, versatile, and truly dope cloud machine. 

6 distinctive colors available - Rasta, Pink cream, Blue white green, GID green, Black red, Translucent orange.


Waxmaid's original patent design, any similar models on the market are copied products!

What's included in the package?
Waxmaid Fountain water pipe comes with a silicone downstem, a 14mm male glass bowl.

How to clean Waxmaid Fountain silicone glass water pipe?
1. Take apart your water pipe - Take out the glass percolator, glass bowl, or banger from your Fountain water pipe. 
2. Rinse Fountain water pipe's glass percolator with hot water several times.
3. Put all glass pieces into storage bags separately.
4. Pour the alcohol of 70% concentration or higher in storage bags, together with some coarser salt when the glass piece is still warm and hot.
5. Shake up the storage bags until the water changed to a dirty brown.
6. For the silicone part of the Waxmaid Fountain water pipe, you can brush it with dish soap by a banister brush, or put it in the dishwasher, silicone is 100% dishwasher safe.

Why purchase on Waxmaid official website?
Zero-risk happy shopping on Waxmaid official website, fast respond pre-sales and after-sales customer service, 2~3 business day fast delivery, 100% satisfaction! Any unsatisfied products you received from our website, we provide hassle-free return or product exchange.
Best prices & offers
Orders $50 or more
Free delivery
24/7 amazing services
Great daily deal
When you sign up
Wide assortment
Mega Discounts
Easy returns
Within 30 days