Skip to product information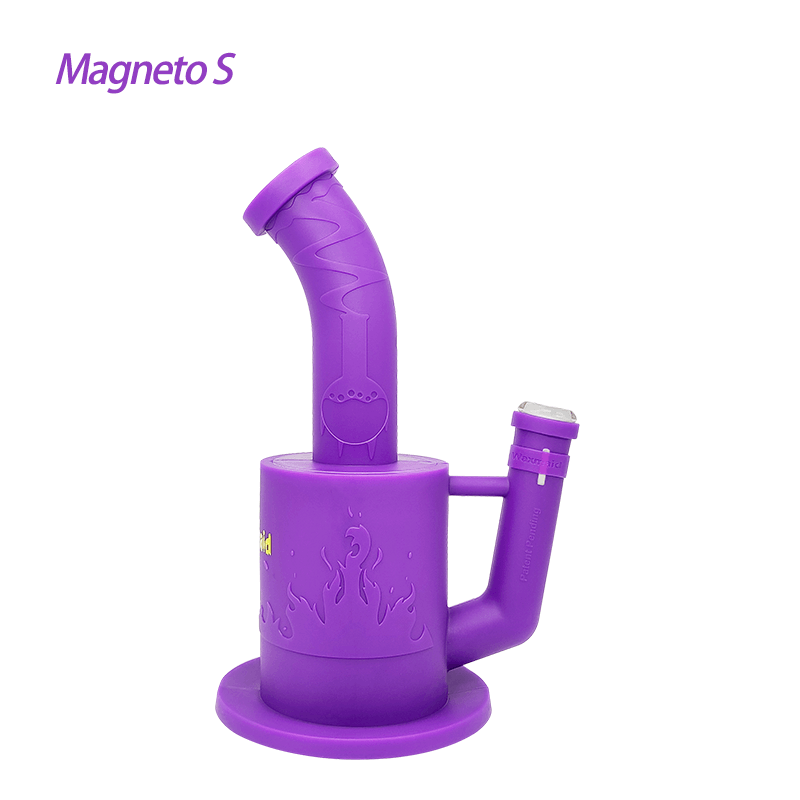 Open media 0 in gallery view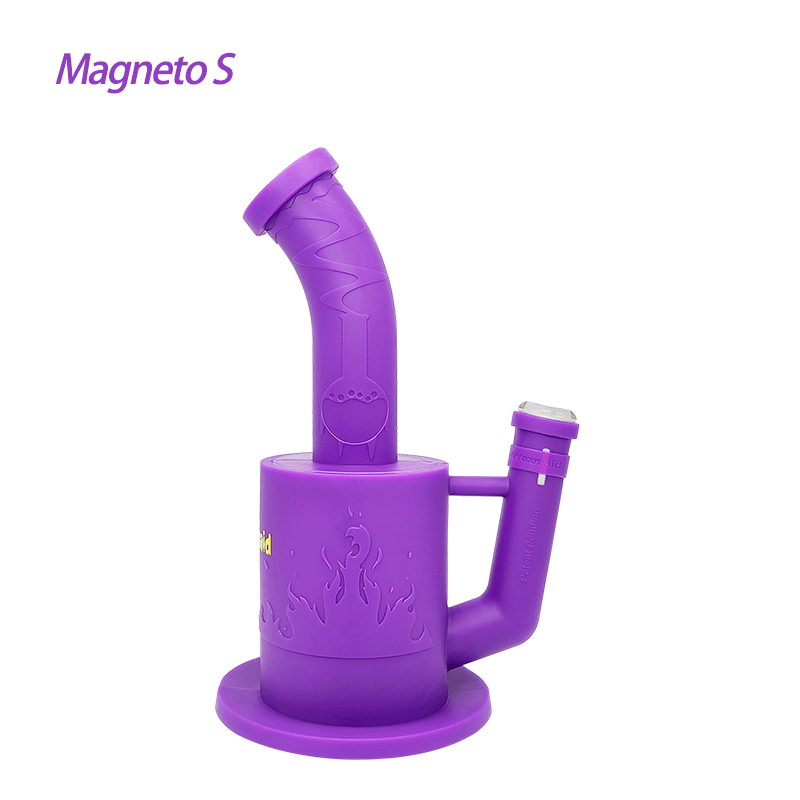 Waxmaid 9" Magneto S Honeycomb Perc Water Pipe with Ice Catcher
Description Waxmaid Magneto S silicone honeycomb percolator water pipe is made of platinum-cured silicone material. It's certified "food safe" for culinary applications and the safety level goes above and beyond FDA approval standards. It's definitely
Barcode:
DYFWAKX-ELVT-KTWLZSR-IIZP-TZUKER-LLFYVYI
Description
Additional info
Reviews
Description
Additional info
Reviews
Description
Additional info
Reviews
Description


Waxmaid Magneto S silicone honeycomb percolator water pipe

is made of platinum-cured silicone material.

It's certified "food safe" for culinary applications and the 

safety level goes above and beyond FDA approval standards. 

It's definitely unbreakable, durable, and safe to use directly.

Waxmaid Magneto S is a honeycomb percolator water pipe

with an ice catcher in the chamber, you can add ice on the ice catcher, it helps you to enjoy filtered, cleaner, better-tasting and extra-cool smoke, making the hit much smoother for your throat and lungs.

There is a strong magnet in the downstem for collecting your lighter/dab tools, so you'll never lose them again.


Magneto S is an upgraded version of Magneto, bent neck mouthpiece design is more user-friendly.

The suction base design prevents your water pipe from being knocked over.

The two-part structure of the Waxmaid Magneto S silicone water pipe 

allows you to disassemble the water pipe into two parts and put them into your dishwasher for convenient cleanup.

Waxmaid's original patent design, any similar models on the market are copied products!

What's included in the package?
Waxmaid Magneto S silicone water pipe comes with an 18mm glass adapter, no glass bowl!

The size comparison of Magneto series water pipes

Click the following links to check more details of Magneto & Magneto S Mini




Magneto silicone honeycomb percolator water Pipe




Magneto S Mini silicone honeycomb percolator water pipe




How to clean Waxmaid Magneto series silicone water pipe?
The best time to clean a greasy water pipe is having it cleaned immediately after use when the resin is still soft, and you only have to deal with a thin buildup. 


Silicone water pipes are completely dishwasher safe, you can disassemble Waxmaid Magneto series water pipes into two parts and throw them in your dishwasher.
Boiling the silicone water pipe is no problem and won't damage or harm the material, then brush it with dish soap after boiling, scrub to get resin out of your water pipe.
Freezing is much more effective and much easier to accomplish because of the flexibility and durability of the silicone.  Simply throw your silicone pipe in the freezer for a couple of hours, letting all the gunk get good and frozen on the sides. Due to the fact that silicone water pipes are flexible, once you take it out from the freezer, you can bend, squeeze it to de-gunk. 

 

We don't recommend use alcohol to clean silicone water pipes as alcohol may be harsh on the silicone over time.

Why purchase on Waxmaid official website?
Zero-risk happy shopping on Waxmaid official website, fast respond pre-sales and after-sales customer service, 2~3 business day fast delivery, 100% satisfaction! Any unsatisfied products you received from our website, we provide hassle-free return or product exchange.
Best prices & offers
Orders $50 or more
Free delivery
24/7 amazing services
Great daily deal
When you sign up
Wide assortment
Mega Discounts
Easy returns
Within 30 days