11 Best Glass Bongs in the World Right Now - Every budget covered!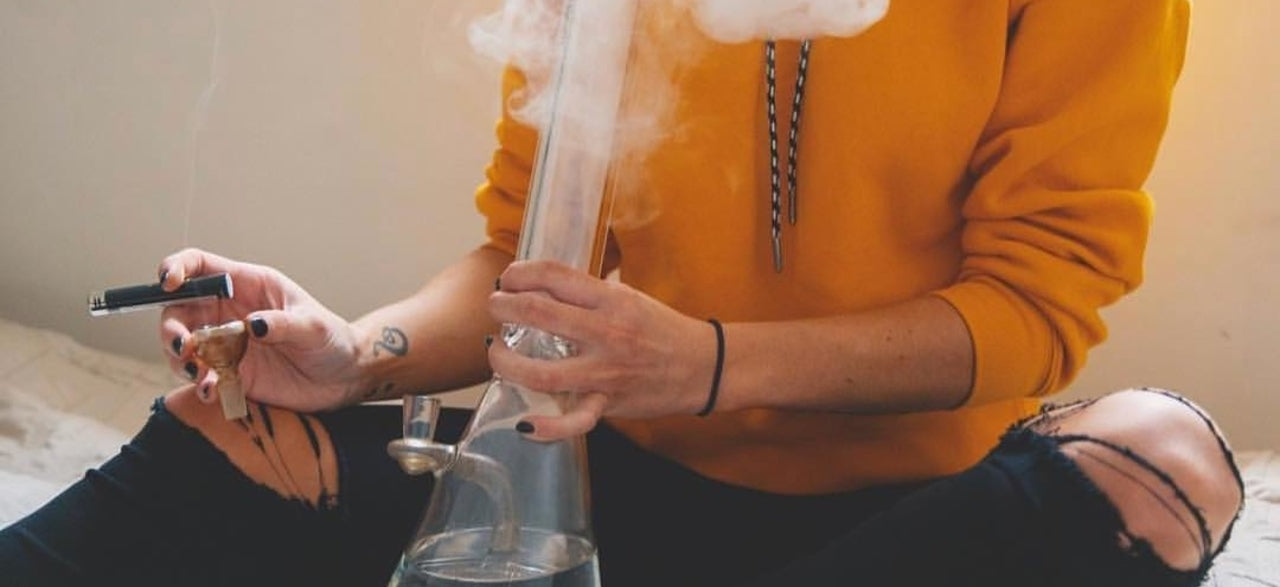 If you're on the hunt for your new favorite glass and best water bongs, or maybe even your first best bong brands, then this list is for you! Let us be your filter as you start your search for the sort of glass that best fits you.

Here at Weed Republic we are true believers that having proper glass is a must have for any type of smoker. Glass is great! It enhances the flavour and burns cleaner. Bongs also provide you with a much better hit that won't bring you to tears with a coughing fit. With there being so many amazing glassworks out there, it can be difficult to narrow down your options. This list is full of cool glass bongs though, so just scroll on down and you'll find some of the best glass water pipes for sale on the market right now.
For those of you who need some higher education on cannabis smoking devices and their accessories, click here to learn more about bongs and bubblers.
You'll also want to keep your glass safe. Click here to learn more about bags and accessories that will keep your precious pieces safe and sound.

If you find the perfect glass, but want to change the bowl, click here to learn more about which bowls are best. Oh! And thanks to technology, you can also enjoy your herb with an best bong brands.

For a first timer, purchasing a glass bong might be a bit challenging and some of them are quite costly too. Do you want or need a carb hole? Why are there bongs that look like "girl bongs"? How much money should be spent? What types of accessories can I buy to elevate my sessions? Inline percolators, scientific glass, quartz bangers, male vs. female joints - it's easy to get overwhelmed.

Fret not, for we are here to assure you that bongs are a great investment, ensuring the ultimate toking experience. Below you'll find a selection of the best bong brands on the market right now. Before we get there though, let us first get to know more about bong features and how they operate.


Different parts and their functions
Below are five parts that nearly every bong has and every stoner needs to know about. Whether your bong is made of scientific glass, acrylic, or something else altogether, it will always have the following parts.
Bowl
This is the small bowl-like attachment just above the downstem. It is the place where you put your dried pot flowers to burn. This feature is always removable, thus can work as a pull or slide carburetor.


The Carb
If you take a close look, you will find a small hole just on the side of your glass. This is what you use to clear the smoke out of  the chamber to complete a toke. Glass bongs usually have a pull or slide carburetor.


Downstem
This is the small tube that allows smoke to travel down to the base straight from the bowl. There it percolates, or filters, through the water.


The base
This is simply the bottom of the bong. You'll see bases in all different shapes and styles. Often times, a beaker- or bubble-shaped base is used to help create space where the smoke will be able to pass through the water, lower in temperature, making for a smoother inhale.


Tube
After the smoke percolates through the water, it will then fill the tube that leads straight to the mouthpiece. This is where you access the smoke from. The design of the tube sometimes features elements like an ice pinch, where you can place ice cubes to cool your toke down (just pay attention! If the ice melts the

best water bongs

in your base will increase, meaning you may experience backsplash, which isn't fun for anyone). The tube in some cases might be long, hence you may see something like a shorter acrylic ice bong.


How a bong works
How a bong operates is very simple and straightforward. The main idea is simply that your piece will cool the smoke you're inhaling. This is usually done by letting the smoke pass through a chamber filled with either ice or water. This is why there are different large, small and even ice bongs that you can use. You can also go for best bong brands something with glycerin, where freezable glass coils replace ice cubes, if you want a better smoking experience.


How to clean a percolator bong
No one wants to take hits from dirty glass. In fact, your friends might even judge you for it! If you want to make sure your percolator glass bong is clean from any resins, you will need to have a cleaning solvent and a brush meant to do the job.

To get started, pour the solvent into the bong and let it stay there for a while so it can pull all the resins off. If you haven't been cleaning regularly, you should consider shaking the bong with the solvent inside, then use the brush for scrubbing for maximum cleaning.


Worth noting are the different types of joints that your bong will have if it breaks down. Be aware that your rig may have a male or female joint. Any time you're buying new accessories you should keep this in the back of your head.


Reviews
Okay! Now that the basics are out of the way, let us check out a selection of some of the best weed bongs you can use to enjoy your Mary Jane from a variety of brands found online.



This lean machine is great if you're prone to dropping your bong

The Tank Mini is 8 Inches of pure beast! What this little bong may lack in height, it more than makes up for in thickness and in function. It's made from high-quality 9-millimeter borosilicate glass and is handblown by a select team of Tank Glass Artists in the USA! They take pride in their pieces being simple, sturdy and straightforward. And if you check out their Instagram (@tankglassusa) you can see a multitude of videos showing off its incredible strength. This piece is the real deal!
Pros
Made of incredibly dense 9mm Glass
Easy to Use and Clean
Small and Portable
Ice Catcher
Free bong bag with purchase
Lifetime warranty
Free shipping in the USA
Cons
Fairly Basic
Only Available in Clear Glass
Best Glass for Oil


We love this hand-sized mini-perc from Black Leaf! Photo: @glass_city_pipes

From the name, you can already tell this piece is specifically designed for oil-based extracts like BHO (want to know how to make your own? We've got you covered!). Unlike other glass bongs, this one uses a nail instead of a bowl since you won't be using any dry cannabis flowers.

Featuring a sleek design, you'll find it available in different colours, making it one of the cooler options on the market. For convenience, a flared mouthpiece at its head and a built in shower-head diffuser are featured, allowing you to enjoy more potent hits. It also comes with a dabber, so you only need to add oil. It is also quite affordable. 


Pros
Easy to clean
Made of a thick glass material
Change things up with this oil rig
Cons
 Best Beaker
 

This G-Spot bong can definitely hit the spot. Photo: @johann.anderson

Resembling a beaker, the G-Spot Glass Beaker Ice Bong isn't your run-of-the-mill, delicate piece. This serious number is made of borosilicate glass, making it quite durable. In addition to its strength, it comes with a funnel bowl and a diffuser downstream. Want more? Take some notches to cool down your hit. You'll have a hard time finding a better ice bong on the market right now!

Featured on our list for its durability and unique design, you'll definitely want to check this rig out.


Pros
Offers great, cooler hits as it features a catch
Has a wider base, making for great stability
Quite durable
High filtration results in easy tokes
Cons
If you prefer unbranded glass, you may not love the golden logo


.
.
Those coils aren't just for looks! Photo: @bongo24_pl

If you've been perusing many reviews, you may have already noticed that the catch is one of toker's favorite features. This is because the chance to use frozen water cubes to cool your hit makes for a more enjoyable smoking experience during which your herbs are properly honoured.

This beautiful Grace Glass Straight Bong features a slitted diffuser downstem, a carb hole and also comes with a stopper. This

best bong brands

is relatively inexpensive compared to the oil bong, but lower prices don't mean you can't still get a close to perfect smoking experience.



Pros
Drag goes through strenuous filtration
Easy to clean
Made using a thick glass material
Cons
Produces loud noise when the water bubbles.
Comes with a large bowl hole which some people are not quite happy with.



Best Glass Mini for Sale



Small but mighty, the Blowjob mini glass bong is a great addition! Photo: Grass City

With this little wonder multiple benefits are featured. Among them is, of course, a fantastic toke! In addition, unlike massive bongs that take up tons of space, it's easy to find a home for and you don't need to spend more money on accessories to fully enjoy this glass. 

Given that the price tag sits at just about $20, it really is a little ball of wonder. It's easy to maintain and keep clean, especially if you change the water regularly. It features a slightly bent mouthpiece, a carb, round base, a downstem and also a WS logo branded on the tube. This is one of the most affordable glass options you may ever find.
 
Pros
Quite durable
Produces strong hits for something its size
Affordable
Cons
The downstem and the bowl aren't separated


This is one of the more elegant bongs you'll find. Photo: @Grasscity
If you are looking for great glass with a tree perc, then this rig is should be considered. A percolator is simply what helps diffuse the smoke further inside your glass; percolators come in many varieties with the most common ones being waterfall, honeycomb (check out our review of the best Honeycomb bongs here!) and tree.
Tree percs have anywhere from 4 to 6 arms thus helping to provide good, smooth hits. You should know that the more arms, the smoother your hits will be, making it a great way to enjoy your cannabis when smoking.
With 5 arms, a carb hole, bi-stable joint, and notches for your cubes or snow, there's really no secret code to enjoying your sessions. It also comes with a large slide bowl and a slit hole diffuser for a better experience. Retailing at a relatively higher price, the service you'll get with glassworks like this is directly inline with what we call a great life decision.
Pros
Produces smooth hits
Notches for further cooling
Quite worthy of the price
The tree perc has 5 arms
Cons

Looking to add a little color to your bong collection? Photo: @Grasscity

Like a work of art, this pretty glass is a fantastic choice for someone looking to add a quality piece to their collection. It's also great if you're prone to misplacing things, as the image of it won't leave your head any time soon. It's crafted by local artists in Oregon and typically made upon special order, so they're truly one of a kind.
This artwork usually stands at about 17 inches tall and also has notches for cooling. Don't be fooled by the base, as it is quite stable. If you've got a little bit of extra money to put towards a unique piece for your collection, then this beauty is what you need!
Pros
Easy to clean
Provides smooth hits
Quite unique
Cons
Tough on the wallet
Can be tough to order online, as most orders are custom
Best Helix Bong

.
.



Get into all sorts of fantastic trouble with this Helix bong. Photo: @smokentokestore

If you are searching for great helix pipes, look no more. Catches and percolators add more filtration to your hit, but so does a helix tube. In fact, a helix tube is a great place to start if you're the sort who enjoys a high-quality rig that has one of the most reasonable prices attached!

Designed in a way that it creates a tornado-like effect inside, the smoke's temperature is cooled and the full flavour profile of the herbs can be enjoyed. It sounds much more scientific than it is, but trust us - all you need to do is sit back and enjoy the beautiful hits this piece is offering. Most helix bongs are manufactured by GravLabs and come with a diffuser adapter downstem.

Other features include a catch that can also be used as a splash guard and a one-hitter bowl. This helix is a bit expensive, but it will surely give you good value for your money as it is one of the best glass bongs with percolators.


Pros
No carb hole
Smooth hits
Uses great technique for maximum cooling
Cons
Quality and subtly unique, this is a fun one to try! Photo: @DankGeek

Made in the USA, this Sesh Supply straight bong is considered one of the best American-made glass bongs.

Featured are a cube percolator, a fixed downstem and a straight neck. It is 14 inches tall and also comes with an ice catch to help lower the temp of your tokes. This is great pieces offers service that will address any sort of toker's needs. Get close to perfection with this high-quality glass when you buy it online.
Pros
Quite durable, made of a thick glass material
Has both a percolator and a catch, leaving no doubt of filter
Bowl for your dry herb
Cons
The glass is branded with a logo.

Best Cheap Bong

.
Small price tag, big personality! Photo: @GrassCity

Who said you can't enjoy a sesh with a great bong just because you are on a budget? Perhaps the only negative thing about smoking from a bong is that it often means investing a large sum of money. However, thanks to

best bong brands

like this you can enjoy your cannabis even when you're pinching pennies.

You'll find this piece in a variety of colors, the most common ones being green bongs, blue bongs, white bongs and black bongs. The material used is a borosilicate glass, which is considered high quality. It also features ice catches, a six-slit dome perc and a slitted diffuser downstem.

Well, if you are looking for the cheapest,

best bong brands

under 100 dollars but of high quality, make sure to put this one on your list. Other great pieces in this range include gravity bong glass and jet bongs among others.


Pros
Inexpensive
Has an ice catch for better smoking experience
Quite eye-catching
Has a slitted diffuser downstem


Cons
Can be easily clogged; clean it well!

Best Expensive Glass



Never miss a rocket launch with this work of glass art! Photo: @kristens.things


The makers - no! The artists that crafted this spaceship must have been looking to send tokers off into space in style when they dreamed up this masterpiece. Get your finest herb out; this ship is leaving soon! 

This particular bong, other than being incredible to look at, is also quite functional. With it you can load up your finest dried flower or use it for concentrates. The universe is yours with this bad boy!

Thanks to its unique design, you'll pay more, but glassworks like this don't come around often! Other personality pieces that customers enjoy looking at include fire bongs, zelda bongs, pokemon bongs and plasma bongs among others. 


Pros
Awesome design.
Honeycomb perc for better filtration.
Only a few were produced, making them one of a kind.
Cons
Quite spendy
Difficult to find online
Conclusion
We apologize if what you were looking for were cheap weed best bong brands or cheap beaker bongs. We know this list has got some pretty high end glass on it, but that's because we care about you and we want you to invest in quality goods! If you're still looking for options, we can also highly recommend the matrix, amg, glowfly glass, or liquid sci glass bongs.
Every glass piece is different. What are the requirements you need your water pipe to reach for you? Nearly every smoker wants a smooth, flavourful hit. How you accomplish that can vary dramatically though, as you have seen by this diverse list of awesome glass bongs. Here we have shared with you bongs that have any of the following features:
Beautiful glass designs

Thick, borosilicate glass

Sturdy, wide bases

Bongs with multiple percolators, including inline


Mini and large bongs
Consider what you are looking for and you'll be able to build your own recipe for the perfect bong to create the perfect smoking sess every time. Place your order online now and start toking as soon as your glass rig shows up on your doorstep!
.

Written by Megan Medeiros (BA)
Megan Medeiros has a bachelor's degree in English and is currently working on a master's in English at James Madison University. She's the owner and operator of Medeiros Writing, and has been working as a cannabis writer for the past three years, mostly following the legal climate of marijuana, especially in areas like California, Colorado, Oregon, Canada, and other legal areas.
This post contains references to products from one or more of our advertisers. We may receive compensation when you click on links to those products. For an explanation of our Advertising Policy, visit this page. All photos were sourced from Pinterest.com | updated 2021
Cover Photo by: @tkc.m 
Reviews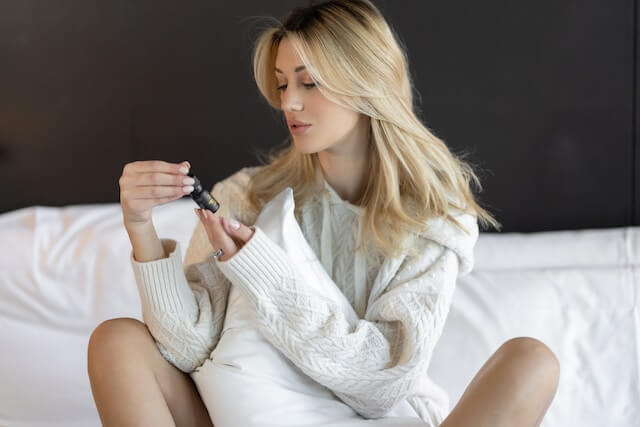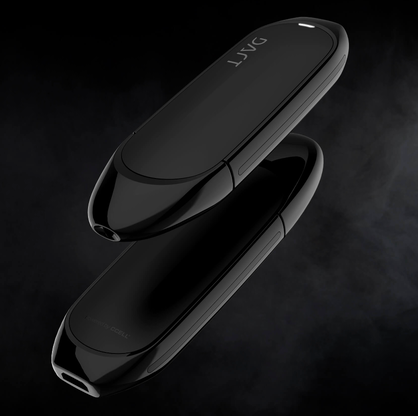 Stay home & get your daily
needs from our shop
Start You'r Daily Shopping with Nest Mart
Best prices & offers
Orders $50 or more
Free delivery
24/7 amazing services
Great daily deal
When you sign up
Wide assortment
Mega Discounts
Easy returns
Within 30 days