11 Best Helix Bongs - Every Budget Covered!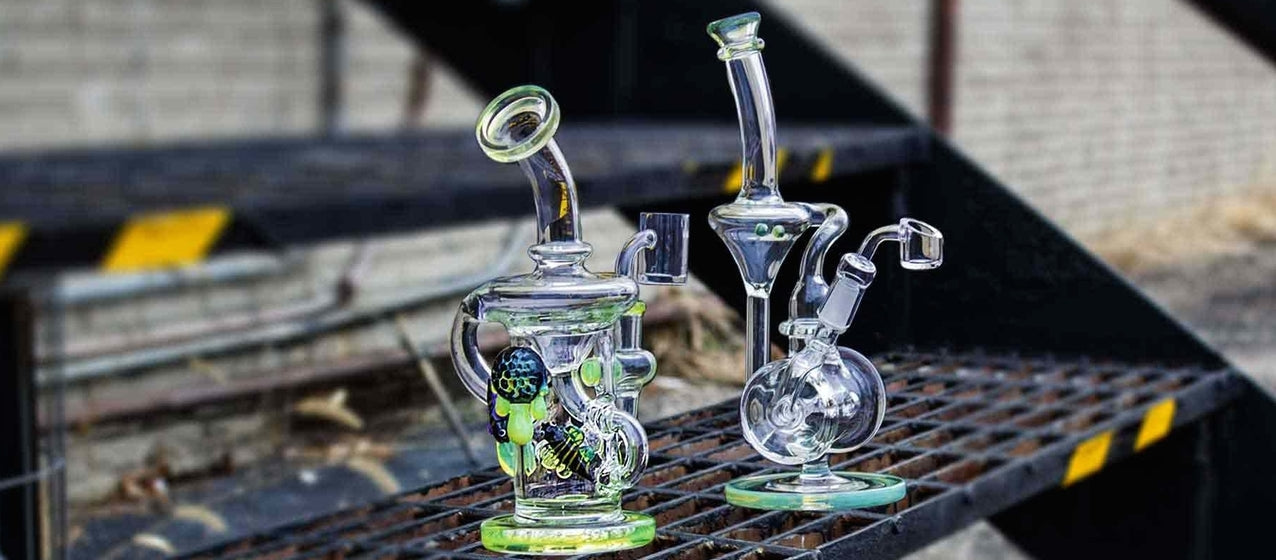 Helix glass pipes and their almost mesmerizing visual effect could make any toker swoon. The helix bong, bubbler or water pipe spins the smoke in a cyclonic pattern that resembles a long braid with three distinct streams of smoke weaving together into one. Honestly, if you have ever watched the old classic sitcom, 'I Dream of Jeanie' then you have seen Jeanie leave her bottle in a swirl of pink smoke that unravels skyward in a braided, spinning fashion. Well, that is what the inside of a helix glass chamber looks like every time you take a hit. And let's not forget the helix bubbler, often called the Heli-X, which is also pretty awesome and should be a part of any serious cannabis lover's collection.
Whether you are a seasoned marijuana smoker or a newbie, we know a smooth rip matters to you. No one wants to have a coughing fit! Helix water pipes, truly perfected by Grav Labs, afford you a refreshing hit that isn't overpowering but contains plenty of gusto. These cool pipes and their three braided smoke streams are created from the triple air intake holes located in the chambered mouthpiece. The premise behind the braids of smoke is that it blends a mixture of smoke and air to create a smooth hit that you can readily inhale. No matter what your budget, there are helix bongs or a helix dab rig available in every price range.

Most of the top of the line helix devices are done by helix Grav Labs, but you'll find a few other great options by companies like Mathematix and American Helix. This list is comprised of both brands, and all sorts of styles to fit your needs.
Easy to grip, easy to rip!

Our top choice for an outstanding and affordable helix glass pipe is the Grav - Classic Helix Full Size. It is not overly large, measuring in at a comfortable 8 inches, so it fits into your hand with ease. Manufactured by respected Grav Labs, the full-size helix hand pipe relies on the 'Venturi Chamber', which has three micro-holes with directional air-intake. Theoretically, these three micro holes make the pipe comparable to the much larger 3 chamber glass bongs. With each pull on the pipe, the smoke moves from the helix downstream into the chamber to create a cyclonic action. When it comes to
helix Grav Labs
helix, it doesn't get any better than this impressive vortex pipe. 
As with most helix bubblers, this one is made of high-grade scientific glass. Also when compared to other chamber pipes, this one has a very deep bowl. Be ready to make an impressive smoke vortex with each rip. Many consider the helix a step above the popular vortex
gravity bong
because it does function as a vortex pipe in some ways, but it's just better.

We love the unique shape of this Steamroller piece!

Grav Labs always impresses their users with truly unique and outstanding bongs, bubblers, and pipes. The Grav Labs Steamroller also boasts the helix effect in one compact package. If you are looking for a handy pint-size helix rig for your daily use, then this one is a keeper. The smoke passes through a Helix venturi chamber to create a smooth stream of smoke every time you inhale.  
This is one of a handful of really cool pipes for sale that is available at an affordable price. With the helix bowl's amazing design you won't be disappointed. If you want a steamroller with the famous helix pipe tornado effect then you should definitely put this baby on your list of must-have unique glass pipes. When it comes to a helix vape, this is an interesting option. The pipe shaped vape fits easily into a pocket or purse.
Build what you want depending on your mood! Photo: @420science


Are you dreaming of purchasing a helix smoking pipe to get the perfect toke?  This 3-in-1
helix bowls
kit is what dreams are made of! It comes complete with helix bong attachments, so you will receive the bubbler, spoon, and one-hitter bowl. Also included are k-clips so you can piece all of the helix bong attachments together with ease. The dry rig setup lets you use concentrates for a maximum rip. Also, by purchasing the kit you save a few bucks. You can also add to this setup with various bong stem sizes and other
accessories
.
Get your nerd on with this Ray Gun bong. Photo: @dankstop
If you are a fan of Star Trek, Star Wars, or Battlestar Galactica then you are going to fall head-over-heels in love with the Mathematix Ray Gun Hand Pipe. You might look at the picture and think that it looks too much like a child's toy to interest you, but a lot of thought went into the design of ray gun pipes.  
The bowl of the pipe located at the bottom of the handle and the mouthpiece is like the muzzle. The carb sits at the opposite end. The bowl is deep so you can load up. When it comes to cool mouth pieces, what could be better than sucking a hit off an alien ray gun? Although not a cheap, glass bowl pipe, it will definitely gather comments from friends. The pyrex pipe is fashioned from scientific glass for added strength.  
This pipe may not necessarily be considered a classic helix bubbler, but it is definitely a variation and worth a look if you are shopping for something different to add to your collection.
Small, but mighty, each hit counts! Photo: @WickiePipes


This bad boy measures only 5 inches, but do not let its small size fool you. It packs an impressive hit! The large bowl lets you load up, and there is also a side-carb. The funnel-shaped chamber's aerodynamic design works effectively due to the three microholes that swirl the smoke into the classic braided pattern. You'll experience a clean and robust hit every time you take a drag. This small pipe fits into your pocket, or it can easily be tucked away in a purse.



Get a beautiful, strong hit in this equally beautiful hammer pipe.
The Helix Hammer Bubbler by Grav is not overly large or imposing. It measures 6 inches long. The bubbler chamber has a very unique cross-cut downstem that further diffuses the smoke as it passes through the water. The mouthpiece has the classic Venturi chamber three air intake holes to get the smoke spinning. In addition, there are two very cute and functional feet that help to stabilize the bubbler when you aren't using it.  
One great thing about this piece is there are no accessories needed. You can instantly start taking hits because it arrives ready for use - just load it with water and weed! Also, remember to not overfill it with water. Usually only half an inch of liquid is enough. Although this isn't a blues pipe, you will feel like playing music after a few tokes!

You're sure to enjoy every hit with this beautifully crafted helix water pipe. Photo: @grav
This is a great style of water pipe that combines the innovative helix venturi chamber to create a swirling braid of smooth-hitting smoke every time. Talk about satisfaction with each toke! Another nice feature about this water pipe is that it has a nice wide base to prevent it from tipping. It is fashioned from high-quality, scientific glass and made to last. The water pipe stands 9 inches tall with a 4-inch base. Undoubtedly, it will become a treasured part of your cannabis collection that you will pull out to enjoy alone or with friends.

The beauty of this water pipe could make it the centerpiece of your next toking session!

The Grav Helix Flare Water Pipe is a top-of-the-line pipe that will not disappoint. It measures an impressive 9 inches tall with a 4 inch base for optimum stability. Although it is a higher price than other Helix water pipes, it is well worth the expense because it is built to last and provides endlessly cooling hits. If you enjoy or collect finely designed
pipes
and bubblers, then you will definitely want to consider purchasing this well-engineered piece.
Easy to travel with, easy to enjoy. What's not to love?

The American Helix SOLO Chillium is what many refer to as a 'taster' pipe. It has a nice, deep bowl and offers hands-free use. This small
pipe
is affordable and, best of all, it has the helix technology. It fits into your pocket and is very discreet. The pipe is available in a variety of colours.
Get a bong with some personality! Photo: @Smokea


The Titan Series Helios is a nicely designed rig fashioned from handblown glass. It has a superior venturi chamber for optimum venting. Instead of three holes (triple bowl pipe), there are two microholes (creating a double
 helix pipe
)  to boost the double spinning action between the smoke and the air for a wonderfully smooth hit.  
This lovely rig is made entirely in the USA. It comes with an included banger. One thing that is especially nice about the rig is the extra wide base to prevent tipping and ensure stability.

You'll get used to this pipe's unique design quickly once you realize how smooth the tokes are! Photo: @420science
When it comes to unique glass pipes, the Helix Multi Bubbler Classic stands out. Just the way it looks and fits into your hand is different than standard designs. The cooling water filtration mixed with the spinning vortex pipe's design that pushes the smoke into the Helix mouthpiece creates the perfect toke every time. If you are a seasoned cannabis connoisseur then you have used your fair share of bubblers, but this one does take some getting used to because of its peculiar design. However, once you get the hang of it you're going to love everything about this glass bowl pipe.  
If you are shopping for Helix
bubblers
then definitely take the time to learn about this beauty. In many ways it is a gun-shaped bong that fits into your hand nicely. Also, when it comes to bong prices, the Helix Multi Bubbler is considered to carry a nice mid-range price tag for a really superb item.
Conclusion
If you are seeking a cool, refreshing hit every time you take a toke then you can't go wrong with a helix bong. Our top eleven choices stand out as superb helix bubblers, bongs, water pipes, and rigs. They are priced to fit every budget. Each one has the iconic vortex smoke pattern that effectively creates an outstanding rip. If you have never tried a helix engineered water pipe before then we definitely recommend our top choice, the Grav - Classic Helix XL as your first helix bong!
Still have questions about which Helix Bong is best for you? Comment below and we'll share what knowledge we can with you!
.

Written by Megan Medeiros (BA)
Megan Medeiros has a bachelor's degree in English and is currently working on a master's in English at James Madison University. She's the owner and operator of Medeiros Writing, and has been working as a cannabis writer for the past three years, mostly following the legal climate of marijuana, especially in areas like California, Colorado, Oregon, Canada, and other legal areas.
This post contains references to products from one or more of our advertisers. We may receive compensation when you click on links to those products. For an explanation of our Advertising Policy, visit this page. All photos were sourced from Pinterest.com | updated 2021
Reviews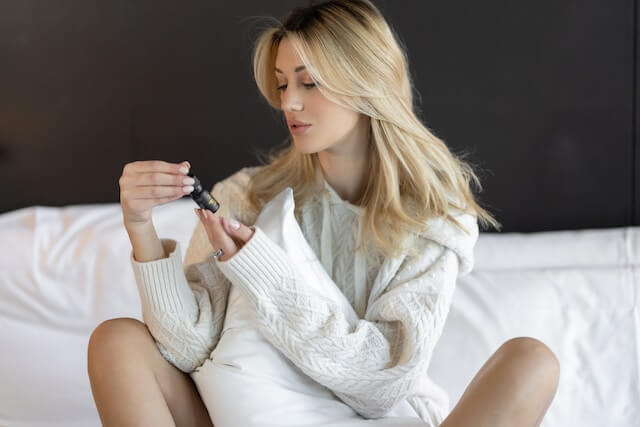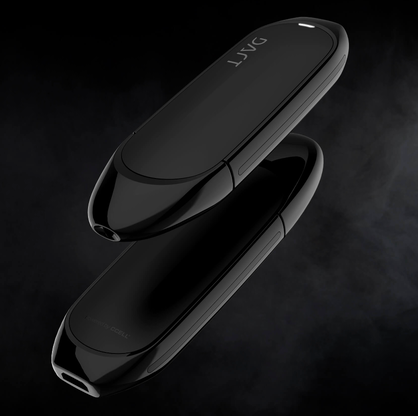 Stay home & get your daily
needs from our shop
Start You'r Daily Shopping with Nest Mart
Best prices & offers
Orders $50 or more
Free delivery
24/7 amazing services
Great daily deal
When you sign up
Wide assortment
Mega Discounts
Easy returns
Within 30 days