11 of the Best Blown Bongs | Hand Made Bongs

Those beautiful glass bongs you covet so much were invented hundreds of years ago in the Middle East. Originally used to smoke tobacco, it has since been used to smoke a variety of different substances including weed. Bongs provide for the strongest and most efficient methods of smoking, allowing the consumer to fully enjoy the strong punch of their weed. In addition, the water filter within the bong cools down the smoke, giving a much smoother and enjoyable toke. Bongs can also last for a lifetime if treated well and can therefore save money in the long term by cutting costs on blunts and joints.

Bongs are made from a variety of materials, the most popular of which is glass, followed by plastic, silicone, ceramic, wooden, and metal. Each one has different advantages and disadvantages. Bongs are made from 4 separate pieces: the mouthpiece, the chamber, the downstem, and the bowl.

Follow us as we list some of the best hand blown glass bongs available on the market today. These bongs are generally entirely made out of glass, though sometimes the bowl serves as an exception, which can be made out of metal. Glass bongs are expensive for a good reason: they are simply a work of art. They are often hand-made with a distinct colour and design for each customer. Glass is also much easier to clean in comparison to wood or plastic and, though fragile, it has the longest lifespan if looked after correctly.   


How to make a downstem?
A downstem links the bowl holding the weed to the water filter of the bong. If required, both the bowl and stem can easily be made at home with tin foil and scissors. Note that there are many other creative ways to make a bowl and downstem!
Tremendous talent is required for glassblowing with masters of the craft often requiring years to pick up the skill. First, the glass must be super-heated to a temperature of 1163 Celsius on the end of a steel rod. Air is then blown through the rod, allowing the glass to be manipulated to practically any shape or form. All this is done while the rod is spinning, which gives the beaker its pitch-perfect symmetry.


Ready for a trip through the jungle with this beauty!


Equipped with a built-in Percolator, this 8-inch bong by North Carolinian company, Bougie Glass, is as good as they come without breaking the bank. It features a 90-degree female joint allowing for easy use. The built-in percolator makes for an extra clean and smooth toke. Accompanied by attractive, badass flared horns, this rig is popular with many across the marijuana community including beginner users.  
This eye-appealing dab rig bong earns our "Staff Pick" award because of its good value and ease of use! It is hard to find a 100% US made bong at this price, and the percolator is an extra bonus!      
Why we think these Bougie Bongs are some of the Best Bongs!
Flared horns
Built-in Percolator
Female joint set at 90 degree angle



Go sleek and sophisticated with these straight blown glass bongs. Photo: @blownglassgoods
If you're looking for the best blown glass water pipes, why look any further than the blowers literally called Blown Glass Goods. Their glass bongs are made by expert American glass blowers in New Mexico who aim to keep product quality high, while keeping their
badass bongs affordable
. This
straight tube
bong with coloured accents is the perfect beginner glass piece for those who haven't yet been bitten by the glassware bug. With a 14mm female joint, a built-in ice catcher and a tidy 50mm tube diameter, this 12" blown bong will blow your socks off!
What we love!
Affordable
4 colours to choose from
Catch a wave with the HVY blown glass bong! Photo: @hvyglass


HVY is an amazing artist who creates intricate bongs made of thick glass that both mesmerize you and get you high. Another affordable option for the bud smokers who don't want to break the bank, this 12" chill bong with lulling green waves is guaranteed to wave your green. If that colour doesn't appeal, let us know and you could get your hands on some truly custom blown glass bongs.
What we love!
Green wave accents
Sturdy 5mm thick glass
Gridded downstem percolator

This sleek glass blown bong is perfect for those who appreciate minimalism and who love ripping massive hits. The distinctive bend in the tube acts as an ice catcher to ensure super cool hits. The thick ass glass comes to 5.55mm thick, and the pipe also has 18mm joint and a removable downstem. We have other Goo Roo custom glass blown designs to recommend, so if this beaker hasn't tickled your fancy, read on! We're sure you'll find a glass bowl you'll be excited to fill!

If you're crazy for the beaker design bongs, check out our other article about the 17 best beaker bongs out there!




The Special K will have you doing double takes. Photo: @specialkglass
These glass bongs blowers from Oregon specialise in funky colours and incredible coils that will make you question your sobriety before your first smooth rip. The soft glass is delicate, but it's well worth the mind-bending spirals and shapes produced by these amazing glass
blown bongs
. The Special K team infuse their glass with UV reactive paint which creates stunning visuals under black light. You can get these babies in two sizes, both come with an 18mm removable diffused downstem, a 14mm joint and crazy designs galore.
What we love!
Two sizes to choose from
Colourful
Trippy



Looking for artistic glass to add to your bong collection?
The mastermind behind Atlantis glass, Jay Frodo, crafted a series of intricate custom blown glass bongs. Each marble on each of these unique bongs is a mini-explosion of glass art at its finest. You can choose how big your magic marble is: do you prefer small, medium or large? We're pretty sure that once you fill up the glass bowl you won't be too worried about the size anyway!
What we love!
Unique designs
Magic marbles
14mm octobowl



You know you'll get a quality toke with this quality glass.
Based in California, Diamond Glass is among the most renowned glass blowing companies in the world, known for its high-quality, crystal clear, precision-cut glass. Among its most popular and innovative glass bongs is the 18-inch tall "Reactor" made from 5mm borosilicate glass. This bong is simply love at first sight, with three separate chambers including a distinct "floating" second chamber propped up by 8 arms. The triple chamber system allows for an extra strong and cool smoke!
What we love!
18 inch tall
5mm Borosilicate glass
"Floating" Second Chamber
Triple Chamber system


Filter every toke with this awesome inline bong.


Blown glass company Maverick Glass has more than 20 years of experience manufacturing glass bongs out of Los Angeles, with their honeycomb filtration system earning them a legendary reputation. This honeycomb system provides excellent filtration while giving zero drag and is accompanied by a splash guard to ensure your mouth remains dry while smoking. Bongs come in a variety of different colours and sizes; we like their 18 inch because of its good value and perfect size.
What we love!
Splash guard to prevent wet mouth
Honeycomb filtration system
Simple and easy to use     




A modern twist on a bong inspired from the original waterpipes, ROOR's Classic is a staple worth adding to any collection.
Hailing from Germany, ROOR is one of the most respected bong brands in Europe, having won the High Times Cup four times. All their bongs are
hand made bongs
from the finest German Schott glass, which is known for its quality and durability. Their most unique and special bong is simply known as the "Classic." This 10-inch bong has a beautifully designed big chamber, yet a thin stem and mouthpiece, echoing the first hookah designs from Afghanistan and Pakistan.  
Why we think these are some of the best bongs!
3mm German Schott glass
Unique Afghan design
Big chamber for its size!


Getting groovy with this glass!


Based in California, Zob glass imports their materials, including materials for a thick, scientific glass, from Germany to ensure the very best of quality, with products easily able to last for more than a lifetime. They specialize in custom glass water pipes; one fine example of their expertise is this custom worked beaker with an 8 arm tree perc. It requires expert craftsmanship to create trippy colours like those featured in this bong, including the beaker bottom. This bong is entirely hand made from mouthpiece to beaker.
Why these glass bongs are worth the price tag:!
Mesmerising, trippy colours
Custom made
Finest German glass





Forget about the stresses of the day with this awesome double perc bong!
High Tech Glassworks are known for their unique designs and efficient bongs. One perfect example of this is the Trap Tube 2.0 Double Perc. As the name suggests, this rig comes with two percolators, ensuring you get the absolute most out of the weed you load into the glass bowl. Its funky illustrations are bound to resonate with any keen user of marijuana. It has a relatively deep chamber, which gives an extra smooth and cool toke!
Why these are some of the best bongs:
Unique illustrations
Double Percolator system
100% US made
Conclusion
Bongs have been around for centuries! Originating in the Middle East, they have now become one of the most popular ways of smoking marijuana around the world. They can be made out of different materials. In this article, we cover the best blown glass bongs available on the market today. From $5000 custom glass pipes, to more affordable, yet high-quality sub $100 rigs.
 
Though more expensive, you are guaranteed to get the bang for your buck with glass bongs. Often hand-made, their captivating designs are a work of art. In addition, glass bongs are easy to clean and have the potential to last for many years if looked after properly.
So whether you are looking for something made of borosilicate glass that's more durable, or if you care more about the design that's on the outside, this list of the best bongs on the market right now is sure to have something you'll look forward to lighting up!

Want to know more about blown glass bongs out there? Drop us a comment in the box below!
Reviews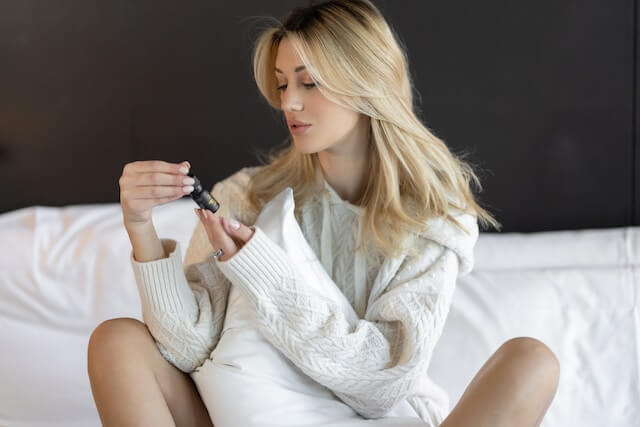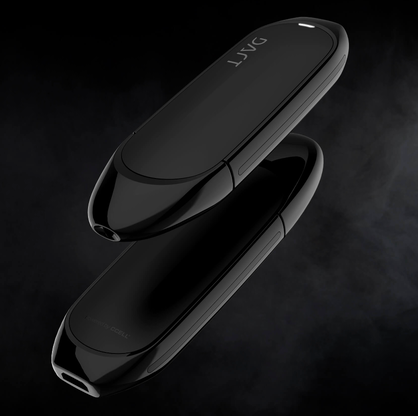 Stay home & get your daily
needs from our shop
Start You'r Daily Shopping with Nest Mart
Best prices & offers
Orders $50 or more
Free delivery
24/7 amazing services
Great daily deal
When you sign up
Wide assortment
Mega Discounts
Easy returns
Within 30 days