23 Best Vape Pen Batteries In 2023 | Batteries Weed

This article deals with two different types of vaporisers, vape pen batteries and herbal vaporisers. One type of vaporiser is used for vaping your own choice of herbs, and the other is used for vaping pre-filled cartridges. However, both are very popular, and both are great ways of smoking. This article deals with the following questions:
What is the meaning of vape?

What is a vape pen battery?

How to extend the battery life of my pen

How to use a vape pen?

How to use push button vape pen?

How long does it take to charge a vape pen?

Auto draw vape pen

Weed vape pen batteries

How much are vape pens?

How to turn on a vape pen?

What are the best herbal vaporisers?

What are the best vape pen batteries?

And much more!


There are generally two types of vaporisers in the weed community; you'll find finer differentiation with these types themselves:
Flower vaporiser

Cartridge or oil vaporiser
The difference is simple, but the vaping experience you'll get can differ. With a flower vaporiser you put your dried flower inside and vape it. Cartridge vaporisers, on the other hand, use either pre-filled cartridges filled with cannabis oil, or they use disposable vape pens with cannabis oil inside, allowing you to vape cannabis oil created by a company. This article will focus on both of these, and will try to cover the main points surrounding them both.

Firstly, however, let's talk about the advantages of using vaporizer pens. A flower vaporiser is perhaps the healthiest way of smoking marijuana. Although eating edibles is probably slightly healthier, this isn't really classed as smoking. Flower vapes are a really fantastic way to smoke because you don't inhale any of the bi-products associated with paper joints or possible chemicals in oil. Pre-filled cartridge vaporisers aren't the healthiest, but they are very, very potent. They are also not readily available outside of places like California. Even in Amsterdam they are currently not allowed to be sold in coffeeshops. This is because weed is not actually legal; it's a grey area, and cannabis concentrates are not included in the loophole. The meaning of vape is either to vaporise or it's the noun which means a vaporiser. The main advantages of vaping cannabis are:

Portable, discreet, and there's no lingering smell after you finish

It's much healthier than smoking a joint, a blunt, or even a bong

Both cartridge vapes and flower vaporisers are more cost-efficient

You can use your already vaped bud (AVB) to make edibles

Great taste and very potent

These are the main reasons people decide to vape their weed. However, vaping pre-filled cartridges comes with a number of issues that are worth knowing about. Firstly, some companies use pesticide-infested buds to create their cartridges. Secondly, they are stored in the same chemicals as E-juice, which aren't necessarily things you want to light up and inhale. Just be careful, as a lot of people simply claim that these pre-filled cartridges are safe, when they're not as safe as they first appear.


How do I find the best vape battery?
You won't regret investing in a nice battery for your pen. Photo: @o2vape


If you're talking about best vape pen batteries  for pre-filled cartridges, then they are in general a lot cheaper. Most are about $25, with some costing about $50. We don't recommend spending too much on a cartridge vaporiser, because the cartridges themselves are pretty expensive. You may even want to look into a starter kit so you don\'t need to worry about making sure you get the essential elements to enjoy your dry herb vape pens, wax vaporizer, CBD vape or whatever else you\'re toking.
Most cartridges will come with a USB charger for their vaporizer pens, ensuring the maximization of batteries weed. Most companies that sell cartridges will also sell their own batteries. For example, Alpine Vape has a battery and 710 King Pen also have their own battery. Although you don't really need to match the vape pen with a vape cartridge, it doesn't hurt. Most are universal, although some companies do opt into having a different size from the standard 510 thread battery. This can be annoying, as these companies normally sell their own batteries at a pretty high price, but if you want to smoke their particular cartridges, you will have to abide by their rules. Some people may refer to these vape pens as THC  best cartridge battery 2023, so be aware of that. There are many different names for the same product, including dab pen battery, wax pen battery, vape juice battery and oil  best vape pen batterie. These all refer to batteries weed that can be used to smoke pre-filled cartridges. As mentioned previously, vape pens are split into two distinct categories. Here is a list of dab pen cartridges that can be used with pre-filled cartridges:


710 King Pen Battery

Lokey Battery

Alpine Vape Battery

Ape Pen

The Kind Pen

Fix Vape

Mini ce3 Kit

O Pen Vape battery

Purely Vapor

Boltz 280

Vape Sweaters

Turbo Vape

E Pen Battery

3 Battery Vapes

AIO Vape (All In One)

Nearly all of these vape pens are 3.7 volt battery vapes, high mAh battery power, which fit to a 510 thread, and they can be used to vape pre-filled oil cartridges. These are only really available in legal regions around the world, so if you're currently living in a country without legal weed, you're probably not going to have access to them. These are all reliable best vape pen batteries and/or box mods that will keep your vapor production high for weeks at a time. All of them simply slot into a USB as a vape pen charger as well, which is handy.

How to use a vape pen & how to maximise your vape pen's battery life




Buttonless vapes are sleek and hassle free. Photo: @o2vape

To use a flower vaporiser simply place your ground, dried herb of choice (although we all know what your herb of choice is going to be) inside the vaporiser chamber. Then press the button 3-5 times depending on the vape battery model. After this, wait until the chamber has heated to the desired temperature, and then either take a puff with or without pressing the button. This is very similar to how a pre-filled cartridge vaporiser works, except instead of placing dried herbs inside, you have to screw the cartridge into the 510 thread vape battery. After you've done this, you will have to turn the battery on by pressing the button 3-5 times. Once the light stops flashing (this is the normal way that these vape pens show that the heating chamber is ready) you should press the button and take a 5-10 second draw, depending on how large you want the hit to be. Watch out! If you take a very large hit, you will almost definitely be coughing. These cannabis oils are infused with something like coconut oil, which doesn't exactly sail down your throat. In order to maximise your battery life (and enjoy that vape juice or flower longer), you should use your vape pen on a lower setting, meaning it won't require as much energy to heat up. It also means that the leftover already vaped bud will be even more potent. It's also better for you to vape at lower temperatures. The other way to maximise the life of both best vape pen batteries is to wait for them to be completely dead, and then charge to completely full. This helps the vape cartridge battery last much longer, which, of course, means more enjoyment of your precious oil vape pens, dry herb vaporizer, or whatever other type of vaporizer pen you're toking on. Most prefilled cartridges slot into 510 thread battery pens. If you're struggling with vaping, then maybe buy an auto draw vape pen. These are basically disposable pens that have no buttons. If you're still struggling with how to turn on a vape pen or how to use a push button vape pen, then maybe you should just stick to hitting bongs.


How long does it take to charge a vape pen?




Battery chargers like this one can be life savers! Photo: @vapelust

It takes around 10 hours to fully charge most vape pens, so simply plug it in and wait. If you take it out before it's finished then it will only last a few hits before it dies on you again. Trust me, it's not worth taking these vape pens out of the charger before it's completed. These weed pen battery packs like to be fully charged before you take them out. You can also buy vape pen battery mods, which charge them while you're using them.


How much are vape pens?




The Storm Vaporiser may have a higher price tag than others, but it's worth the investment. Photo: @_puffpuffpalace_

This, of course, depends on the vaporiser you're using. If you're talking about flower vaporisers, the minimum you should spend is about $50. Anything less than that and you're throwing your money away to buy something cheap and ineffective. An inexpensive flower vaporiser is more likely to melt while you're using it, resulting in you inhaling burning plastic (this happened to me once, and it was not a nice experience). You are also less likely to be able to adequately exercise temperature control of your substance due to no or poor temperature settings on the device. Additionally, less expensive vape pens' mouthpieces tend to break easily, even at the slightest drop. We recommend buying a flower vape at around $100, because this is a fair price for a good piece of tech that should last you a few years.


The Storm Vaporizer


The vaporiser I currently use for smoking my dried herbs is the Storm Vaporizer Pen, which I can't recommend highly enough. No starter kit, it's a 3 in 1 vaporiser, meaning I can smoke hash, shatter, and flower, it's also fairly inexpensive (around $100). It's also very well made, and doesn't feel like it's going to break any time soon. This is by far the most expensive pen I've bought to date, and I haven't been disappointed. The battery for this vaping pen is pretty good, but it will need recharging every few days to every week, depending on how often you use it. If you vape at lower temperatures, not only will the battery last longer, but your already vaped bud will be more potent. We really can't stress how much the heating element of your vape matters! Some people may call these vaporisers herbal vape pens, which can be a little bit confusing. Also, some people really want specific colours when it comes to any piece of tech. Some companies such as Kandy Pens  sell different coloured vape pens. Please don't buy a cheap vape, if you can't currently afford a good herbal vape pen, then just wait a while and save up until you can buy a better one. It will be well worth the wait!

What is already vaped bud?


Already vaped bud, or AVB, is the leftover marijuana from your herbal vaporiser. These vape pens are really great, and taste amazing. But the best thing about them is that the leftover bud can be recycled. Not only can it be recycled, it's actually perfectly
decarboxylated
marijuana. This means that the THCA (raw THC) has been turned into THC. What does this mean exactly? The heat from vaporising the bud will convert THCA into THC, and THC is what you need in order to activate the feeling of being high; THCA alone will not do that. Once you've got your AVB, we recommend mixing it with a fat or an oil, and then mix that into something tasty like a cake. You will get absolutely, utterly, and completely, baked. Vaping your bud is far better than decarboxylating your own weed, and it means that you can get stoned not once, but twice from the same batch of weed. It's so easy, the best way to make a potent marijuana edible using AVB is to butter some toast and just sprinkle a little bit of the AVB on top. After you eat the toast, wait about 1.5 hours or 2 hours and you'll be completely wrecked. You may eat too much the first time doing this, so please be very wary of dosing. This is particuarly bad, as it's very hard to shake off a potent high from an edible. The best way to feel less high after eating an edible is:

Go for a long, cold shower

Have a very strong coffee

Do some exercise such as swimming or running


When you get out of the pool you should shower again

Then go and get some fresh air if it's a nice day

Listen to some relaxing classical music

After this, you will still feel stoned, but you should feel a bit more chill.


In Summary:
Vape pens and their batteries are not complicated things. Don't overthink it; simply do your research to find the best type of pen and battery so you enjoy your vape juice, flower or oil longer. Do you want to put your own herb inside to light up? Get a flower vaporiser! If you go this route you are guaranteeing that you know where your herb comes from, which is a huge plus. If you want something super discreet and easy to take with you wherever you go, then a vape pen of some fashion will be the better option. The downside here is you're at the mercy of what the company decides to put inside their cartridges, which isn't always in the best interest of your health. You may get a trusted brand like Smok Stick or Dr Dabber, or your starter kit may have a vape tank filled with thing you don't want to be smoking. Do. Your. Homework. The last thing we want is for you to be lighting up herb and the pesticides it was grown with. No matter how you decide to vaporise, you're going to need a battery, and we hope we've provided a good enough list to get you started.
So, whether you're herb vaping off of a dry herb vape pen you bring everywhere with you, you're setting up your vape pen kit for the first time, or you're going the oils and concentrates route, having a trustworthy battery with you will make a huge difference! With some research though, your vapor production will be in top form for a long, long time to come.
Still looking for more information? Check out this video:
.

Written by Megan Medeiros (BA)
Megan Medeiros has a bachelor's degree in English and is currently working on a master's in English at James Madison University. She's the owner and operator of Medeiros Writing, and has been working as a cannabis writer for the past three years, mostly following the legal climate of marijuana, especially in areas like California, Colorado, Oregon, Canada, and other legal areas.
This post contains references to products from one or more of our advertisers. We may receive compensation when you click on links to those products. For an explanation of our Advertising Policy, visit this page. All photos were sourced from Pinterest.com | updated 2021
Have your own favorite batteries? Let us know in the comments below!
Reviews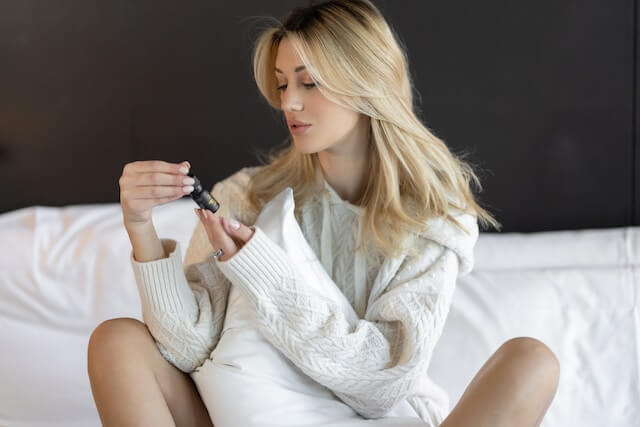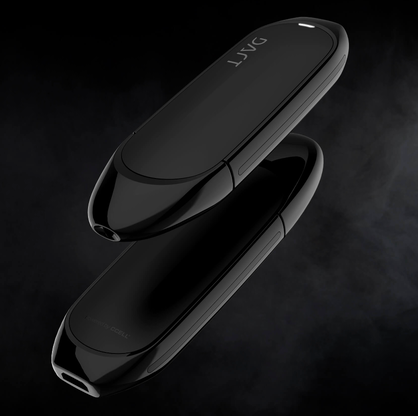 Stay home & get your daily
needs from our shop
Start You'r Daily Shopping with Nest Mart
Best prices & offers
Orders $50 or more
Free delivery
24/7 amazing services
Great daily deal
When you sign up
Wide assortment
Mega Discounts
Easy returns
Within 30 days