10 Best Full Spectrum CBD Vapes on Amazon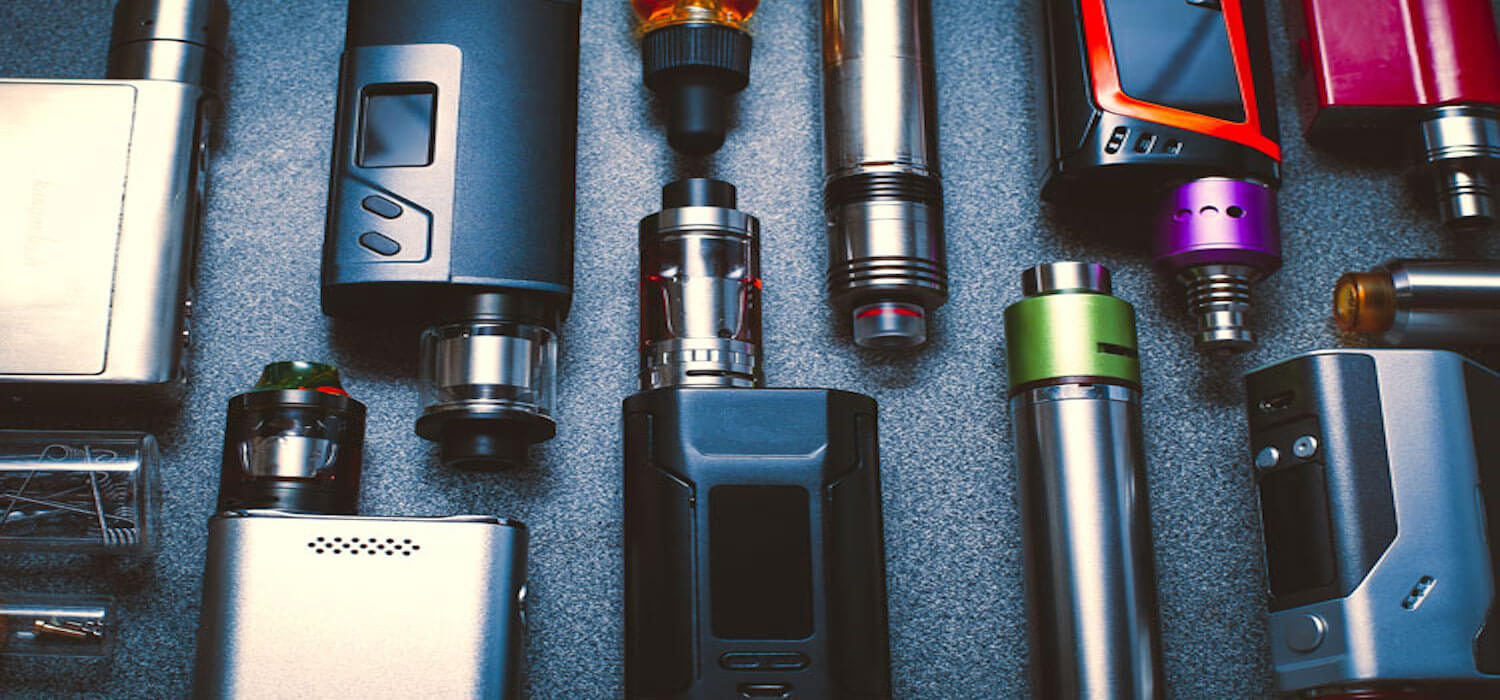 The world is catching on to the wonderful health benefits full-spectrum CBD has to offer. There are many ways you can choose to use these wonderful products: topically (lotions, ointments, etc.), eating edibles, smoking, or, our favorite, vaping. But how do you know what vape to choose from? There are so many available on the market, it can seem impossible to choose. That's where we come in. We've sifted through the millions of vapes on Amazon to find you the absolute best full-spectrum CBD vape for you! We've even included our full top 10 with details so you can choose for yourself; you may find that one of the others is more perfect for your specific needs than our choice.
What you'll find in this article:
Our rating for the best CBD vape

Product details and links
Boundless CFX
 

Multi-use CBD vape
The battery lasts for about 10-15 sessions and it charges in just 30 minutes
Quality construction
Best CBD vape available for the price
Heats up quickly
Vibrates when at temperature or turned off/on
Precise temperature control

The Boundless CFX vape is an amazing piece of machinery. It's designed for use with both CBD flower and CBD isolate, also known as a concentrate, but we recommend using it with dry products, as it tends to do a better job. This product is not for use with CBD e-liquid or CBD oils. You can also use this with a flower or concentrate containing THC, but you don't have to. 
The Details
This vape is lightweight and sits comfortably in the hand. Thanks to its amazing 80-Watt powered oven, it heats up in just 20 seconds or less. You have a full range of temperature control from 100°F to 400°F, (for more information on what temperature at which to vape your CBD bud see this article). It comes with a front screen display reading the temperature the device is heated to as well as a 300-second session timer, at the end of which the vape will turn off automatically, but can be easily turned back on by holding in the power button for about three seconds. We recommend purchasing a funnel to accompany it if you plan on using this vape with dry hemp; it'll help you load the bowl with greater ease and less product loss.

Mighty from Storz & Bickel
 

Made with no glass, making it harder to break
High-quality construction: durable and long-lasting
Portable
Hybrid heating system

The Mighty vape, though similar to the Boundless CFX, is a creature all its own. This CBD vape is quite powerful and skillfully designed for durability and longevity. It's pretty similar to the first vape we mentioned, but there are a few distinct differences that landed the Boundless CFX the coveted Staff Pick slot. While the Mighty vape is a more durable construction, it also costs almost twice as much. The Boundless CFX is the best pocket-sized vape available on Amazon; the Mighty vape is just slightly better quality than the Boundless CFX (seriously, it's incremental), but it's a fair bit larger and won't fit in most pockets. For our purposes, the Boundless CFX vape is just slightly better because of its affordability and size coupled with its quality.
The Details
The Mighty vape features full temperature control ranging from 104°F to 410°F. It takes 90-120 seconds to heat up. It's a hybrid convection/conduction and is designed to start as convection for a pure CBD vaping experience then switching to conduction to heat up the rest of the product to ensure all of it is used. It comes equipped with a screen display that reads the desired temperature you set the vape to (white) and the temperature the vape is currently (orange). It's slightly larger than the Boundless CFX, but still extremely portable and handheld. 

Penguin Vaporizer 
 

Simple construction; easy to use
Affordable
High-quality construction and function for the price
Very portable
Temperature options (not common on vapes like this)
The Penguin vaporizer isn't anything super fancy, but it's the highest quality hand-held CBD vape for a flower of its kind. It's very lightweight, small, and portable. If you're looking for a great dry hemp vape on a budget that can be used for pure CBD or THC flower, look no further than this amazing vape. While you can't use it with CBD oils or CBD isolate concentrates, it's great for dry CBD products. 
The Details
The Penguin vape is a pocket-sized, conduction-only vaporizer for dry hemp. It has five temperature options: 356°F, 374°F, 392°F, 410°F, and 428°F. It's extremely lightweight and is well-made. It conveniently fits in your pocket for easy CBD vaping on the go. It's the best CBD vape for those on a tight budget. There's no bells and whistles on this model, but it functions well, is easily portable, and easy to use.

Origin Vape
 

Functions great
High-quality for the price
Affordable
Comes with a one-year warranty
Heats up quickly

This small, lightweight vape is a great option for those looking for something pocket-sized and portable that won't break the bank. Like the Penguin vape, the Origin works with dry hemp, not oils, vape juice, vape oil, or CBD isolate. It's the best CBD vape if you're after a high-quality, pocket-sized vaporizer for on-the-go CBD vaping for a low price.
The Details
The Origin, like the Penguin, is a small portable conduction CBD vape designed for dry CBD products (though it can also be used for dry herb containing THC). Like the Penguin, it has five temperature settings ranging from 356°F to 428°F. This vape is designed to be easily taken apart and cleaned. It has a glass tube inside the plexiglass mouthpiece. It also features a large chamber that can hold up to 0.6 grams of dry hemp. The vape comes in two colors, heats up in 50 seconds, vibrates when reaching the desired temperature, and takes 2-3 hours to fully charge.

Wulf Mods Duo
 

Functions great for both CBD e-liquid and CBD isolate (concentrate)
Very affordable
Voltage control

So far, we've only included vapes for dry CBD products; it's time for a change of pace. The Wulf Mods Duo is a combination vape to be used with CBD oils (CBD vape juice) and CBD isolate (concentrates). This is the best CBD vape for cartridges and concentrates available, especially at that price.
The Details
This CBD vape comes with the duo capability of vaping both CBD e-liquid (CBD vape juice) and CBD isolate (CBD concentrates). It comes with four voltage settings: 3.4v (blue light), 3.6v (green light), 3.8v (orange light), and 4.0 (red light). This vape comes in five different colors: silver, black, green, blue, and gunmetal.

Crafty+ from Storz & Bickel
 

Affordable
High-quality construction and performance
An app allowing for custom options
Good battery life
Trustworthy brand

The Crafty+ is like a lower-budget version of the Mighty. It has the same great, durable construction and the same high-quality performance, but is missing a few of the bells and whistles and costs less.
The Details
This is a dry hemp vape only but can be used for full-spectrum CBD or THC flower. It is not meant to be used with CBD vape oil, CBD oil, or CBD vape juice. This piece has a temperature range of 104°F to 410°F, which can be controlled by the three preset temperatures or the companion Android app (not available on iTunes yet). Like the Mighty, it's primarily a convection vape that kicks into high gear with conduction heating towards the end of the bowl to ensure you get the most out of your product.

Wulf Mods Micro Plus
 

Incredible portability
Best CBD vape for cartridges at the cost
Affordability
Great performance
Quality construction

The Wulf Mods Micro Plus is one of the best CBD vape products available for such an affordable price. This small CBD vape may seem tiny, but we assure you, its quality packs a punch. It's highly portable, pocket-sized, and has an amazing battery life, making it the perfect on-the-go cartridge vape pen.
The Details
This cartridge vape is designed for use with CBD vape juice, CBD e-liquid, CBD vape oil contained within a cartridge, and other vape oils, including those with THC, that are contained in a cartridge. It accommodates up to 14mm cartridges and has four voltage settings.


Jedi Vape
 

Quality construction
Portability
Affordability
Long-lasting battery life
The Jedi vape is dry hemp only vape designed for full-spectrum CBD or dry herb with THC. Its durable metal construction allows the piece to both look sleek and remain protected, ensuring its longevity. It's small and portable without breaking the bank.
The Details
This great vape is the perfect budget vape for those with portability as a top priority. It boasts a long battery life of about 12 five-minute CBD vaping sessions. It comes with a memory feature allowing it to remember the last temperature you had it set to, as well as a vibration function to inform you of when your desired temperature has been reached. It comes with a 30-day warranty so you can rest assured that your CBD vape is working as best it can. This product is not designed for use with CBD oil, CBD vape oils, CBD vape juice, or any other vape oils, even those with THC.


Boundless Tera V3
 

Dual purpose: full-spectrum CBD flower and concentrate
High-quality construction
Long-lasting battery
Affordable
Removable battery
The Boundless Tera V3 comes from the same great minds behind our Staff Pick, Boundless CFX, but it's a little bulkier, making it less ideal for portability, and it costs a little less. However, it is designed to be used for both CBD concentrates and dry hemp, but not for use with CBD vape juice, CBD vape oil, or other hemp vape oils including THC and CBD oils. 
The Details
This dry hemp vape is the best vape available if portability and the unit being pocket-sized aren't big concerns for you. It comes with dual removable 18650 batteries that, when fully charged, can last up to around 10 CBD vaping sessions. While this vape isn't designed to be used with CBD oil, it can be used with CBD or THC concentrates as well as dry herb forms. Like the Boundless CFX, it's primarily a convection vape that utilizes the power of conduction heating to make sure you get all you can out of your product. It comes with temperature control ranging from 104°F to 430°F with an additional concentrate mode that heats up to a whopping 500°F. It should be noted that 


Conclusion
If you're in the market for the best CBD vape available on the market, look no further than this comprehensive list! We searched all of Amazon to provide you with the absolute best CBD vapes available for a range of prices and uses, including but not limited to dual-purpose CBD concentrate and dry hemp vapes, ones designed for CBD vape oil, small pen vapes designed for CBD vape juice, vapes for dry CBD or THC products, and ones designed for CBD oil or other vape oils. We hope you've been able to collect enough information to find the best CBD vape to suit your particular needs.
When choosing the best CBD vape for you, you want to make sure that you're doing all the research. Follow the following steps to ensure that you're choosing the perfect CBD vape that matches all of your specifications without missing anything that's a top priority for you.
Steps for Choosing the Perfect Full-Spectrum CBD Vape
1) Know Your Priorities
What are your top priorities when it comes to a CBD vape: is it the type of vape (dry hemp, CBD vape oil, CBD vape juice, etc.), the portability or durability of the vape, or the best performance quality to ensure you get the most out of your broad-spectrum CBD. 
2) What Type of CBD Products Do You Want to Use?
Are you going to be using dry hemp products, full-spectrum CBD vape oil or vape juice, or would you rather use something like hemp bombs or lotions? If you answered yes to the last question, you may not need a vape at all. But in order to determine which vape for CBD is the best one for you, you need to narrow it down by the type of product you desire using.
3) Determine Your Budget
Don't purchase a vape you can't afford. You're going to be really sad if you spend all your money on a nice vape, but can't afford the CBD or CBD oil to vaporize in it. Set a budget for this vape and stick to it.
We wish you luck on your journey to find the CBD vape that's best for you and your situation.
.

Written by Megan Medeiros (BA)
Megan Medeiros has a bachelor's degree in English and is currently working on a master's in English at James Madison University. She's the owner and operator of Medeiros Writing, and has been working as a cannabis writer for the past three years, mostly following the legal climate of marijuana, especially in areas like California, Colorado, Oregon, Canada, and other legal areas.
This post contains references to products from one or more of our advertisers. We may receive compensation when you click on links to those products. For an explanation of our Advertising Policy, visit this page. All photos were sourced from Pinterest.com | updated 2021
Reviews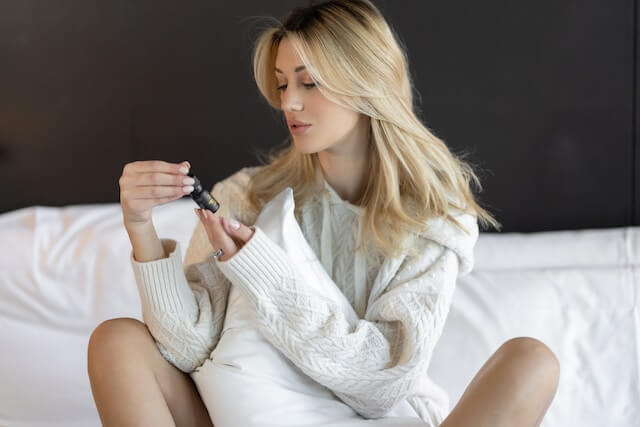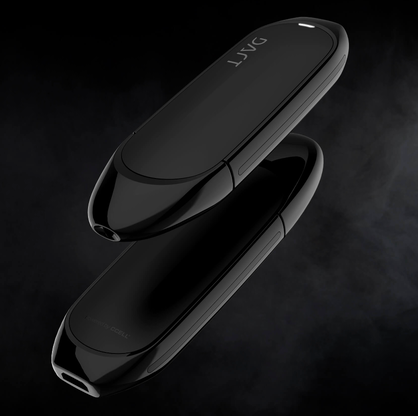 Stay home & get your daily
needs from our shop
Start You'r Daily Shopping with Nest Mart
Best prices & offers
Orders $50 or more
Free delivery
24/7 amazing services
Great daily deal
When you sign up
Wide assortment
Mega Discounts
Easy returns
Within 30 days