10 best hemp essential oils in the world right now!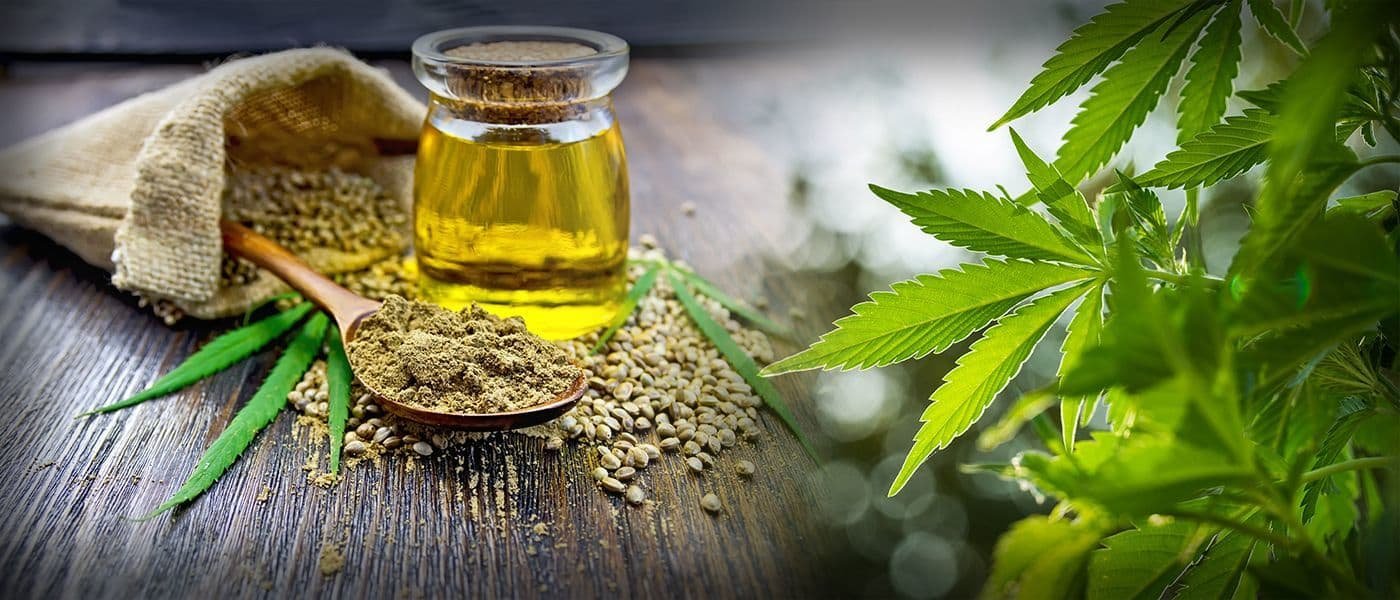 Unless you're just coming back to the internet for the first time since the '90s, you've definitely heard of THC or CBD and their many, many forms. As exciting as it is to have the many potential medical benefits of the hemp plant and CBD (such as improved sleep, reduced pain, and even anxiety management), it's common to still have a lot of questions about hemp oil; how to take it, various hemp oil usage, and the benefits of drinking hemp oil all come to mind for new users. 
What is hemp essential oil good for?
Hemp essential oil has been used for a ton of ailments, most notably sleep problems, digestive health, and anxiety relief. There are even many benefits of hemp oil on the skin. Pure hemp oils will generally contain several active components of the hemp plant, predominantly CBD, but also including things like CBG, CBN, and even trace amounts of THC (so be mindful if you need to pass a drug test - full-spectrum hemp oil can make you test positive for THC!) 
Is there a difference between CBD oil and hemp oil?
These two terms are frequently used interchangeably, so it's worth noting that there can be slight differences in products sharing these names. Although they come from the same plant, it is essential that CBD oil contain decarboxylated (orally active) CBD, whether or not it's alongside other cannabis essential oils. Products simply called "hemp oil" or the likes can be made with orally active CBD, or, more often, with raw cannabis essential oil. While there are still benefits to be derived from these products, the best effects will be seen with true CBD hemp seed oil (especially full-spectrum oil, which includes small amounts of THC and other cannabinoids to increase its medicinal effects).
 

Delicious
High potency options
Very calming

When it comes to essential oil, hemp and otherwise, this powerhouse product is our absolute favorite. This cannabis essential oil contains top-quality CBD, orange and chamomile essential oils, and plenty of MCTs (medium-chain triglycerides) which significantly improve digestive health and help with absorption so you get the maximum effect from your hemp seed oil. You can even take this organic hemp oil without fear of failing a drug test; it's third-party tested and guaranteed free of THC.
 

Convenient
Portable
Easy dosing

If you've ever wondered how to use hemp oil, wonder no more with this super simple shot. This little bottle packs all of your natural hemp essential oil needs into one convenient dose. It's packed with 50mg of CBD, as well as chamomile and lavender essential oils. Just knock back this convenient bottle and you'll be relaxed and ready for whatever the day throws at you.
 

Best sleep CBD
Unique
Great scent

We couldn't include OTO without mentioning this incredible product. Designed to be sprayed directly on your pillow before bedtime, this CBD spray is packed with essential oils like lavender, chamomile, and over ten others to help you get your best sleep ever. The CBD is inhaled and absorbed transdermally (through your skin) as you sleep, and the essential oils keep you relaxed so you can sleep better for longer. 
PlusCBD Oil Gold Body Cream - $33.95
 

Moisturizing relief
Great price
Soothing lavender scent

Speaking of hemp for skin, this cannabis Sativa hemp seed oil is just the thing you need for your dry, aching hands or even eczema. Hemp oil contains many soothing compounds and hydrating oil, so this serum is sure to soothe your aches and refresh your dry skin. Get all of the benefits the hemp plant has to offer while nourishing your skin.
 

High-efficiency formula
Delicious
Great full spectrum product
This hemp essential oil stands out as another delicious and potent concoction amongst the ever-growing hemp essential oil market. You're certain to find relief after you've used this great oil. This is another full-spectrum hemp oil supplement packed with MCT's so you get the maximum effect from your hemp oil. As with other full-spectrum products, make note that this contains a small amount of THC that can make you show positive on a drug test, so take with caution if you might be tested soon!
 

THC Free
Top-quality CBD Isolate
Affordable

CBDistillery is another of our favorite CBD oil/hemp oil brands. This hemp essential oil is lab-tested and guaranteed THC free, so you can enjoy the benefits of hemp oil without fear of failing a drug test. It may not be flashy, but we love this hemp essential oil just before bed or at the start of a stressful day. 
 

Scientifically formulated
Great pain relief
Wonderful sleep aid

Plant People offers an incredible lineup of cold-pressed hemp oil for all your daily needs, from stress relief to restful sleep. These hemp essential oils come in three varieties, each of which is specially formulated to treat different ailments (definitely check out the relief drops for your day-to-day aches and pains). Unlike some hemp essential oil products, these also contain other important components of the plant such as terpenes and CBG/CBN/etc. So you get the maximum possible effect from this cannabis essential oil.
 

Amazing scent
Incredible relief
Great price

Hemp massage oils can take your relief to the next level. You're sure to get the absolute most out of your massage with this hydrating, relaxing hemp essential oil. It's also scented with lemongrass and kiwi, so you'll smell better than ever and be further relaxed by the intoxicating aroma. 
 

Use with any drink
Totally water soluble
Delicious vanilla flavor
If you're after convenience in your hemp essential oil, look no further than this product. Out of an enormous field of innovative hemp essential oils, this makes for one of our favorite uses for hemp oil. Just grab your favorite drink and pop in a few drops of this essential oil, and you can enjoy your CBD in practically any form you can imagine (try the vanilla in your favorite cola).
 

Daytime CBD product
Zero THC
Neutral flavor

Whereas a lot of our favorite hemp essential oil is best used for sleep, this one will get you through even the busiest of days. This plant-based product combines hemp essential oil with a host of botanical essential oils to give you a whole new level of calm that lasts the whole day through. Just drop some of this essential oil under your tongue and enjoy relaxation without drowsiness. 
Conclusion
Whether it's THC or CBD, the cannabis Sativa plant can be used for so many incredible things. Its uses are expanding daily, and it's more accessible than ever before. Give some of this awesome hemp essential oil a shot, and you'll see the improvement in your mental health, physical health, and sleep schedule in no time at all. 
If you want to dive further into the amazing benefits of essential oil, hemp, and the likes, check out these topics:
Using hemp oil for daily health
What all is hemp oil used for?
Are hemp oil capsules better than hemp essential oil? 
Where can they buy hemp oil?
What is cannabis sativa vs indica?
Author bio:
Nick Branson is a writer and longtime smoker with a passion for science and education. His hope is to destigmatize the use of marijuana, both medicinally and recreationally.
Stay home & get your daily
needs from our shop
Start You'r Daily Shopping with Nest Mart
Best prices & offers
Orders $50 or more
Free delivery
24/7 amazing services
Great daily deal
When you sign up
Wide assortment
Mega Discounts
Easy returns
Within 30 days