What Are CBD Crystals? 10 best products you need to try in 2020!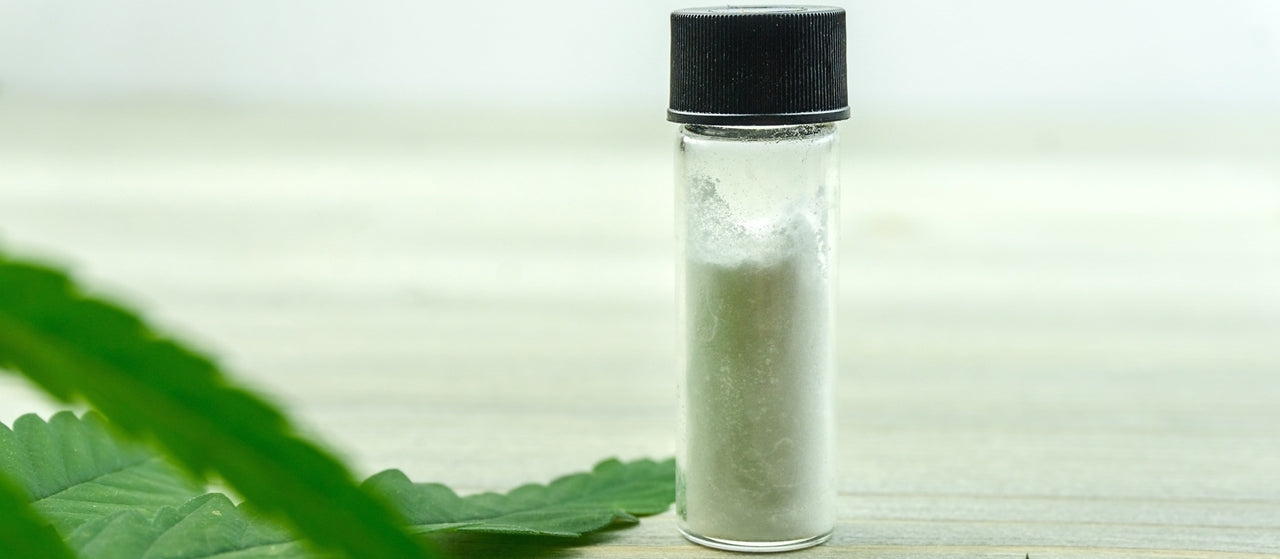 Isolated and purified extractions of marijuana, CBD crystals have increased in popularity in recent years. CBD crystals are generally 99+% pure, which is part of why they're so popular to those seeking the healing benefits of CBD. They sometimes contain terpenes, which give crystals a nice aroma. They're THC free and therefore do not give the "high" associated with weed. 

The main advantage of CBD isolates is that they are incredibly easy to use. You can accurately measure out your desired dose and there are a variety of consumption methods.


How to take CBD crystals?
There are many ways to enjoy CBD crystals such as adding them to food and drinks or dabbing them in a vape or rig. You can also place CBD crystals under the tongue directly from the container. Not sure how to use CBD crystals? This video demonstrates the 4 most popular ways of doing so:
How to make CBD crystals?
Making CBD crystals on your own is a tricky process and requires some special equipment. If you're up for the challenge, check out this video:
CBD crystals effects
The effects and benefits of CBD include the following:
Reduces inflammation
Relieves pain
Relieves anxiety and stress
Reduces seizures
Helps sleep
Good for heart health
Treats skin conditions such as acne
Now that we've covered some of the basics, let's get to a list of some of our favourite CBD crystals on the market today. Following, we've got a bit more information for you, so keep scrolling!
Strict sourcing means better tokes for you!
Californian native Henry Vincenty founded Endoca after traveling the world to find the best quality hemp. His company is dedicated to sourcing products sustainably without the use of any fertilizers or additives. All their products including the crystals are certified organic, non-GMO, vegan friendly and gluten free. 
 
Endoca CBD isolates are among the best on the market, just read the thousands of reviews on their website! Small amounts of myrcene, limonene and pinene is added to the crystal which increases the effects of the CBD. 3rd party lab results can be found on their website. Rest assured they aren't using industrial hemp, but rather the best CBD -producing plants available to them, ensuring you have the best results.
 
Crystals are sold in 500mg packs at $50; although pricey, Endoca do a 10% bulk discount if you purchase 6 or more packs. Endoca do worldwide shipping and are known to have excellent customer service!
 
Why these are our favourite CBD isolates!
Sustainably sourced
Thousands of great reviews
Worldwide shipping; good customer service
Not CBDistillery's first appearance on one of our favourite's lists!
CBDistillery have been manufacturing high quality CBD goods out of Colorado for more than a decade and have recently been named Mashable's #1 Value Brand 2019! 
 
Their pure CBD isolate powder is derived from US grown hemp oil and is 100% natural and organic. It is non-GMO and CO2 extracted giving the highest possible purity at 99+%. Lab results confirming this claim can be found on the company's website. The product is in powdered crystalline form meaning that it is very easy to work with. Many customers use these 99% CBD crystals for vape juice and edibles, and, judging by the hundreds of 5 star reviews, it is absolutely worth a try!
 
A variety of sizes are sold ranging from 0.5 grams to 14 grams, averaging at $27 per gram.
 
What we love about this great product!

CO2 extracted, ensuring 99% pure CBD isolate
Different container sizes sold
Company recently named #1 Best Value Brand
Insomnia, pain and anxiety are all issues these crystals help relieve.
This Colorado-based company is focused on bringing the very best products to the market and selling them at honest prices. They've taken no shortcuts whatsoever in doing so; all Healthworx products are organically sourced from hemp plant grown in Colorado and produced in a USDA Food safe facility. Industrial hemp is a foreign concept to them here, meaning you are on your way to using CBD that you can trust.
 
The CBD dab crystals are sold in 0.5 gram containers and is 99+% pure with 0% THC: test results by third party labs backup this claim. This crystal is perfect for anyone suffering from anxiety, insomnia or chronic pain. 
 
Coming in at only $15 per half gram, this is a great option for anyone on a budget. Do checkout HealthWorx's other products. They do free shipping on orders over $75.  
 
Why we think it's some of the best CBD isolate!
Good value for money
Test results on website
Free shipping on orders $75 or over
With 1,000mg of CBD, this CBD isolate powder is a sure way to lead you to the effects you are seeking. Pure Science Lab
provides third party lab tests for all of their products
, so you know exactly what you're getting when you purchase from them. This, combined with their CO2 extraction process, effectively guaranteeing you as many terpenes and cannabinoids as you can hope for, should rest any worries you have about purchasing your crystals from Pure Science Lab online.
Why we think they're some of the best CBD crystals:
Super transparent company
CO2 extraction = most pure and quality isolate, coming in at 99% pure CBD
Low starting price, meaning you can try it without a huge initial investment
Empire CBD Crystals - $50 per gram
A tried and true classic, you can't go wrong with Empire!
Any CBD enthusiast will know Empire Wellness; their products have been featured on magazines such as High Times and Cannabis Magazine.   
Empire Wellness allows you to choose which weed strain the CBD and terpene is derived from; notable strains on their menu include
SFV OG
and
Sour Diesel
. Our favourite is
Super Lemon Haze
because of its addictive lemon zest and strong pain relieving qualities. Regardless, this choice gives you the chance to fully enjoy customizing and using CBD to your tastes. Their full spectrum CBD crystals have passed the strict high quality controls and tests; you can be sure that none of their products contain any pesticides, toxins or other additives.  
CBD dab crystals are sold in different quantities from 1 gram to 14 grams. They ship to all 50 states with offices in Florida and Colorado.   
One of the only companies offering such a wide selection of strains, Empire Wellness earns our "Staff Pick" award.
  What we love!
Large menu of different weed strains
Empire Wellness has featured on many famous magazines
Different container sizes

Harmony CBD oil Crystals - $35 per Half gram
For EU residents, Harmony can be found with Harmony's EU certified hemp.
With offices in Barcelona, Prague and London, Harmony is one of Europe's fastest growing companis. Their hemp farms are certified by the EU and use no pesticides or other solvents.  
Their pure CBD crystals are 99+% and is THC free. It has been 3rd party tested and lacks any strong tastes. Instructions on how to best use their products can be found on their website in addition to tons of top reviews from customers relieved from their stress.  
Crystals are sold in 500mg containers with free shipping across Europe. Discounts are given to orders of 3 or more with additional discounts if you choose to buy in bulk.
What we love!
European based EU certified Hemp
Discounts for purchases of 3 or more containers
Lack strong taste
Crystals are just one of many great products Isodiol has to offer!
Consistently named as one of the best companies in the CBD world, Isodiol has a huge range of products with everything from body balms to CBD drinks. 
 
Their CBD crystalline isolate is claimed to be 99% purity and is non-GMO and natural. We were unable to find lab results on their website but people have been impressed by their products judging by the customer reviews. 
 
Crystals are sold in 1 gram containers and cost $60. 

What we love!
Brand with impressive range of products
Fine crystalline form
Bluebird CBD isolate crystals - $24.95 per gram
Fly away into a pain-, anxiety-, and/or stress-free day with Bluebird's crystals.
Bluebird was founded in Colorado in 2012 and has gone on to become one of the world's leading manufacturers of hemp extracts. It is a family owned business dedicated to sustainably sourcing their products by only using certified recyclable bioplastic and keeping a low carbon footprint. They've won numerous well-recognized rewards as a result.   
The CBD isolate crystals are 96% - 99.9% and are vegan friendly, gluten free and glyphosate free. These clear white crystals are odourless and flavourless; worth considering if you plan to make your own edibles or vape juice. Regularly updated test results are found on their website in addition to plenty of reviews from satisfied customers.    
At $24.95 a gram, this is a good value for money option. Containers ranging from 1 gram to 25 grams are sold.   
What we love!
Glyphosate & gluten free
100% Odourless & flavourless
Good value for money
Highland Pharmacy CBD crystals $50
Wipe the day's stresses away!
Texas company Highland Pharmacy sells a number of CBD products with a focus on alleviating stress and anxiety. All their products come from hemp grown in the US and is non GMO.    
The CBD oil crystals are 99.9% guaranteed pure with lab results backing this up. It is in a fine powdered form meaning that it is easy to use and will dissolve quickly in any oil or solvent it is added to. People have commented that it is great for anxiety and that it lacks any bitter taste making it a good choice for anyone who wants to take it directly from the container.   
Take note that Highland do a 15% discount when 10 or more are purchased; if you plan on buying some of their other CBD products, contact them directly for a potential wholesale discount. 
  What we love!
US grown hemp
Lacks bitter taste
Plenty of lab results
Eczane CBD Crystals - $5 per gram (Wholesale)
Here's one for all of you trying to get into the business yourself!
Eczane have been producing 100% sustainable CBD products since 2015 from Turkey. Their products are all natural and non-GMO at a concentration of 99.9%. Lab results can be found on their website and verifies that no harmful solvents are used during the extraction process.    
We recommend wholesale shoppers who want to start their own business to buy from Eczane. They sell their products in large quantities starting from 250 grams with a good discount.  
What we love about this pure CBD!
Wholesale discount
Sold in large quantities
Lab results found on website
Conclusion
CBD purified extractions are becoming the latest trend in the marijuana community. These crystals are typically 95% pure and are THC free, meaning you do not get the psychedelic "high" side effects associated with weed. If you're looking for 99.99% pure CBD isolate, something like Pure Science Labs' CBD isolate is a great product to start with. If you're looking for the health benefits of CBD, but aren't ready for CBD in its purest form, CBD oils or CBD isolate that comes in a carrier oil such as coconut oil can also be used. Whether you're trying to treat medical conditions identified by a doctor, or you're simply trying to relax and want a healthy way to decompress, the magic of the hemp plant is not far away thanks to the best CBD crystals like these!
Can you smoke CBD crystals?
We do not recommend smoking CBD crystals in a joint, as the high heat during combustion can breakdown the CBD and terpenes. Vaping hemp oil is a better alternative that will provide many of the same benefits as the best CBD crystals out there.
How to vape CBD crystals?
CBD crystals can be dissolved into e-liquids and used in a vape pen. You can easily do this by mixing the pure CBD isolate crystals with e-liquid heated to 60 degrees Celsius. A ratio of 200mg crystal to 10mg liquid is recommended. Any vape can be used as a CBD crystals vape. If you do not have a vape pen, either check out our list of favourites or consider dabbing pure CBD isolate crystals! 
Need more info before you buy your crystals? Drop questions for us below!
.

Written by Megan Medeiros (BA)
Megan Medeiros has a bachelor's degree in English and is currently working on a master's in English at James Madison University. She's the owner and operator of Medeiros Writing, and has been working as a cannabis writer for the past three years, mostly following the legal climate of marijuana, especially in areas like California, Colorado, Oregon, Canada, and other legal areas.
This post contains references to products from one or more of our advertisers. We may receive compensation when you click on links to those products. For an explanation of our Advertising Policy, visit this page. All photos were sourced from Pinterest.com | updated 2021
Reviews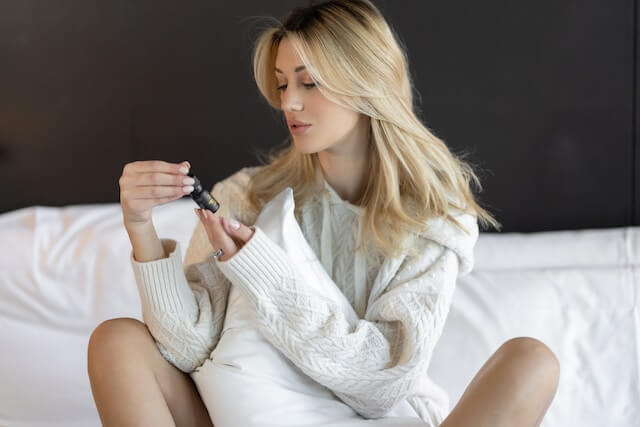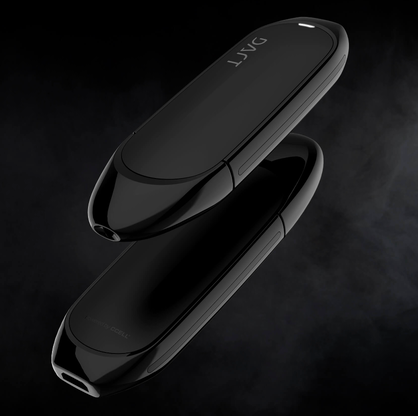 Stay home & get your daily
needs from our shop
Start You'r Daily Shopping with Nest Mart
Best prices & offers
Orders $50 or more
Free delivery
24/7 amazing services
Great daily deal
When you sign up
Wide assortment
Mega Discounts
Easy returns
Within 30 days