Chemdawg Weed Strain Review | Purple Chemdawg Strain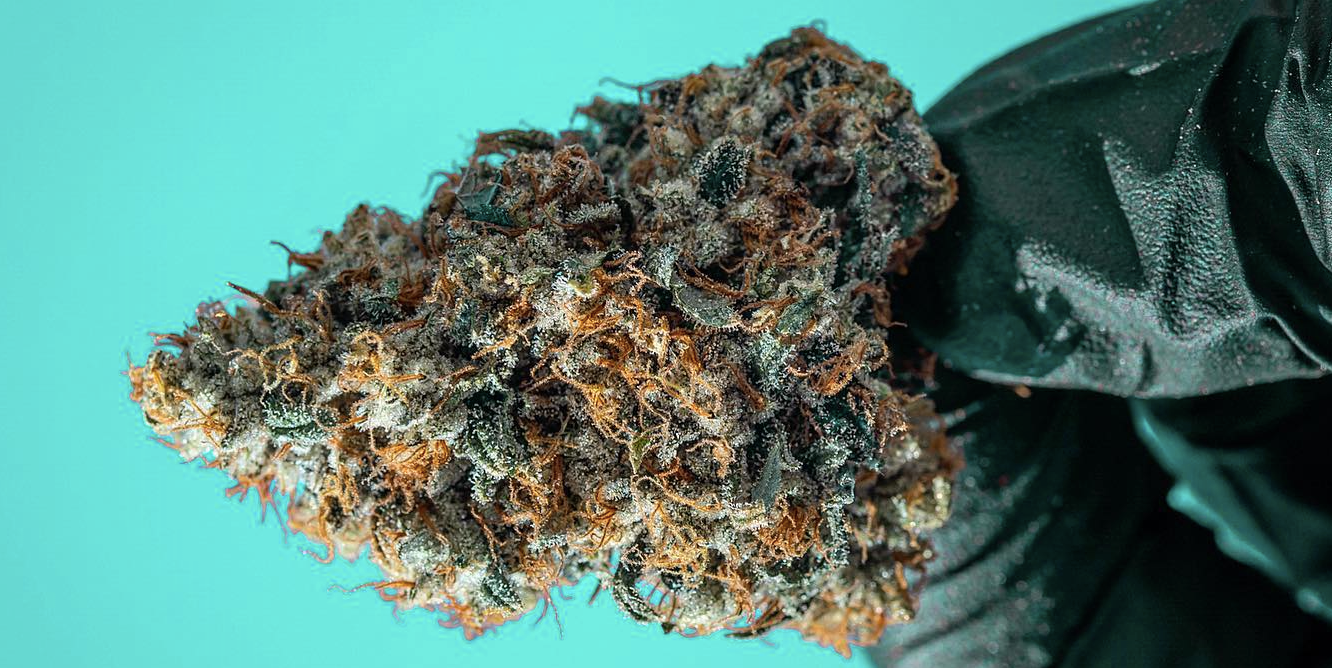 Chemdawg Strain Overview
Chemdawg weed strain is an extremely popular strain that is well known across the cannabis community. Although its genetic history is uncertain, it is believed to be a landrace cross strain. This means it is a cross between two or more landrace strains to create one beautiful strain. Chemdawg is known for its distinct taste and energetic high, as well as its high potency, containing THC content levels up to 20%. The powerhouse that Chemdawg is makes it an excellent strain for crossbreeding. The popular strains OG Kush and Sour Diesel are both descended from Chemdawg, along with many others. Gorilla Glue #4 and Cheesedawg are a couple of other excellent strains created from the acclaimed purple Chemdawg strain. If you can find Cheesedawg, you should definitely give it a try. It's a fantastic cross between Chemdawg and UK Cheese, which is available at some coffeeshops in Amsterdam. Het Ballonetje, for example, sometimes sells this strain. If you know anything about marijuana, then you'll realize just how exceptional and legendary the Chemdawg weed strain truly is.
This strain is sometimes called OG Chem dawg strain, Purple Chemdawg strain, Sour Chem, Chemdawg 4 strain, Chem 21, Power Flower strain, and should NOT be confused with ChemD.O.G which is a different strain.






Trichomes

 and fine orange stigmas on beautiful bud of Chemdawg. Photo: @deschutes.growery
Chemdawg Strain: Indica or Sativa?
Chemdawg is a hybrid strain, possessing characteristics of both indica and sativa strains. Due to its potency, it is considered slightly sativa dominant but overall is very well-balanced. This makes it a perfect choice for a lot of different medical conditions, which will be discussed a little further down the page. Chemdawg has become a staple both in the US market and in the Dutch market, for having a high THC content, a great flavor, pungent aromas, and also for being nicely indica-sativa balanced. Well-balanced hybrids are highly sought-after, as they are the best of both worlds when it comes to cannabis.   
Chemdawg genetics
Chemdawg is thought to be a cross between two sativa landrace strains, which were then mixed together by US breeders. There is a rather bizzare story, which is probably not true, where fans and growers at a Grateful Dead concert exchanged seeds, and this was the beginning of Dog Bud. Dog Bud is thought to be the parent strain of Chemdawg. However, it's impossible to tell the exact history behind this strain. What is known is that these two landrace strains are the parent strains of either Dog Bud or Chemdawg:
Thai

Nepalese (AKA Purple Nepal strain)
Both of these are sativa strains, and they pass on their sativa effects to Chemdawg.
Chemdawg THC percentage
The average well-balanced hybrid has around 12.5% THC content. However, Chemdawg's average THC content is typically in the 15-20% range. The strongest phenotypes can test at around 22% THC. This high potency makes this strain a great choice for treating conditions like depression and PTSD. However, this obviously isn't ridiculous in terms of strength, and many strains these days are much stronger than this. This is because Chemdawg is now a relatively old strain.
Chemdawg price
Chemdawg is not all that expensive in the US or in the Netherlands. That is because it's an older strain, and the seeds are also available online. Furthermore, this strain is considered a staple in the United States and is also quite common in Amsterdam. This drives the price down significantly. Finally, as the seeds are available from a number of reputable sellers online, the supply is even higher. You shouldn't be paying any more than $10 a gram for this strain.
Chemdawg taste
Chemdawg ticks all of the boxes when it comes to a great marijuana strain. This, of course, includes taste. Chemdawg is well known for its pungent diesel and earthy flavors. If you want to truly appreciate this strain, you should get yourself a flower vaporizer. Flower vaporizers have a number of advantages, but the main one is that because there's no combustion of plant material, the flavour is greatly improved. Furthermore, as you're not burning any paper alongside your precious herbs, the flavour is even further increased. That slightly tangy, horrible taste when you light up a blunt or a joint is most likely the paper. The taste profile of Chemdawg is:
Chemdawg edibles
You can use any strain to make edibles. There are two golden rules when it comes to making edibles:
Without completing both of these steps, your marijuana-infused edibles won't work. This is because THC isn't water-soluble, and therefore you need something mixed with it to make them work. You also need to decarboxylate your weed. This is because, without heat, you're simply eating THCA, which is a raw version of the active chemical inside cannabis, THC.
Vibrant and colorful Chemdawg bud at its finest. Photo: @qualitrees
Effects of Chemdawg strain
Chemdawg Positive Effects

 

Chemdawg Negative Effects

Chemdawg Medicinal Effects

Euphoric

Dry mouth

Stress

Happy

Dizzy

Depression

Uplifted

Anxious

Pain

Relaxed

Paranoid

Insomnia

Creative

Lethargic

Lack of appetite
Despite being a relatively balanced hybrid, the indica effects of this strain can be fairly prominent. This means that you may feel a little bit lethargic in higher doses. This may cause you to even get some couch lock. If you do get couch locked, follow this easy guide on how to remove couch lock:
Have a very cold shower

Have a very hot pot of coffee

Go for a run
Once you've completed these steps, you should feel far less stoned. However, if you know what you're doing with this kind of strain, you will find that you can easily treat stress and in some cases depression. That is because this strain is a balanced hybrid, with both the euphoric effects of a sativa and the relaxing effects of an indica.
 Chemdawg strain flowering time
Chemdawg has a reasonably quick flowering time, which is 7-9 weeks. It's recommended to leave it for the full 9 weeks, for maximum potency and maximum yield.
Chemdawg strain growing tips
Chem dawg Strain can grow quite tall and requires a moderately experienced grower to have success. You will have to prune the plant in the early vegetative stages, in order to keep them at a decent height. You should also probably support the plant, as the buds do grow quite heavy.
 Chemdawg strain seeds
The seeds are available from a number of reputable sellers online, this means that you can just buy them from here. Although the original breeder isn't an option, as not much is known, you can definitely give it a go with one of these sellers.
Chemdawg strain yield
Chemdawg yields around 3-6 ounces per foot squared. This is a very high yield.
Chemdawg cola in full flower, ready to be taken down and enjoyed. Photo: @iefarmer
What is the Chemdawg Strain?
Chemdawg is one of those strains which was exceptionally popular a few years ago. Although its popularity has somewhat dwindled due to much newer strains beginning to take over the market, this strain has a sweet spot in many stoners' hearts. It is a fantastically balanced hybrid, making it a good medication for depression and stress. Chemdog or Chemdawg 91 is a very similar strain to Chemdawg, but they are slightly different:
50/50 balanced hybrid

Uncertain history

Cross between two sativa landrace strains

Most likely comes from the US

Great taste

Fantastic smoke

Landrace cross

Good medication to help curb depression
Have you tried Chemdawg before? Let us know what you thought in the comments below!
.

Written by Megan Medeiros (BA)
Megan Medeiros has a bachelor's degree in English and is currently working on a master's in English at James Madison University. She's the owner and operator of Medeiros Writing, and has been working as a cannabis writer for the past three years, mostly following the legal climate of marijuana, especially in areas like California, Colorado, Oregon, Canada, and other legal areas.
This post contains references to products from one or more of our advertisers. We may receive compensation when you click on links to those products. For an explanation of our Advertising Policy, visit this page. All photos were sourced from Pinterest.com | updated 2021
Stay home & get your daily
needs from our shop
Start You'r Daily Shopping with Nest Mart
Best prices & offers
Orders $50 or more
Free delivery
24/7 amazing services
Great daily deal
When you sign up
Wide assortment
Mega Discounts
Easy returns
Within 30 days