Strawberry Lemonade Weed Strain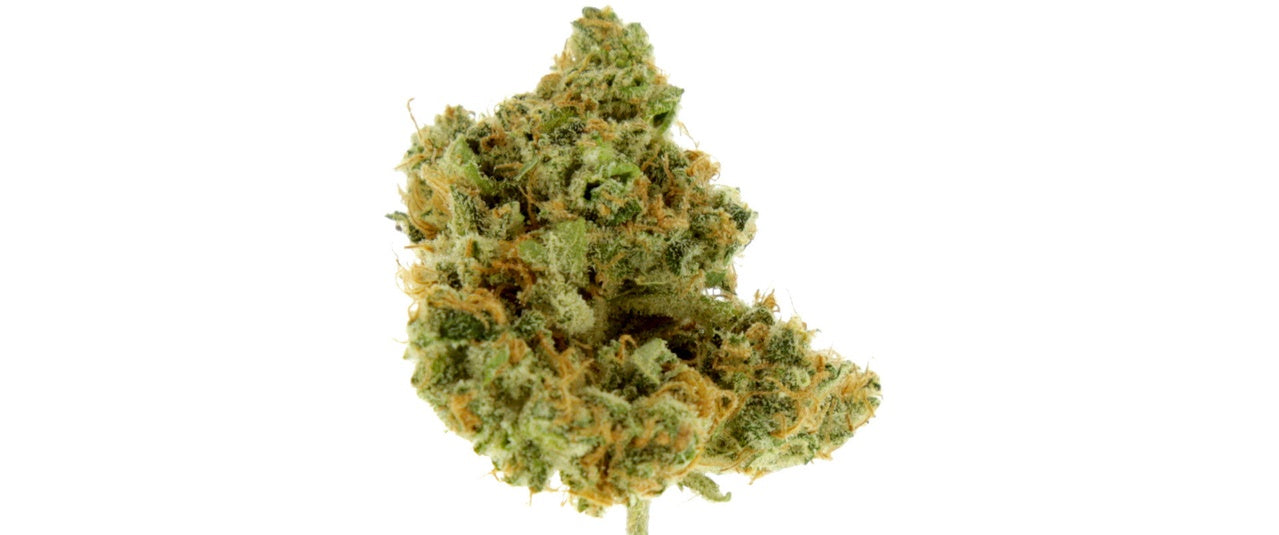 Strawberry Lemonade Strain Overview
A Sativa-dominant strain, Strawberry Lemonade Strain has both relaxing and euphoric effects, making it a great choice for treating depression or elevating mood. Due to its' Sativa nature, Strawberry Lemonade is a great strain to enjoy during the daytime as it is stimulating and does not hinder focus. Strawberry Lemonade Strain iis a top-shelf strain with a THC content of up to 28%! This makes it an extremely popular choice among the marijuana community for making Sativa concentrate. Actually, it has become so popular that Strawberry Lemonade won the "Best Sativa Concentrate" at the Denver Cannabis Cup in 2015 and the "Best Sativa Flower" in 2016 at High Times Cannabis Cup.
Pucker up because this strain tastes like citrus candy and smells like a freshly cut strawberry. Believed to be a crossbreed of Strawberry Cough and Lemon OG, Strawberry Lemonade has flavors that are sweet, little sour, and absolutely sure to please. 
Be sure not to confuse this strain with other similar strains including Sour Strawberry, Lemon Sour Berry, Lemonade OG, Berners Lemonade strain, Disco Lemonade or Magic Kitchen Pebbles. For a review of these strains, check out some of our other articles.
The famous Strawberry Lemonade strain in all her sweetness. Have I wanting a glass of fresh strawberry lemonade to accompany a freshly packed bowl of Strawberry Lemonade bud. Photo: @highmatriarch
Strawberry Lemonade - Indica or Sativa?
Strawberry Lemonade is a Sativa-dominant strain. However, some phenotypes are much more balanced. It's about a 65/35 split towards Sativa-dominance. Strawberry Lemonade is a cross between two beautifully tasty and utterly dank strains. The end result? A great-tasting Sativa with a nice cerebral buzz. Strawberry Lemonade is a very potent Sativa strain and for some, can have a very stimulating effect. While for some people this is a great combination, for others it may have them feeling slightly overwhelmed. If you do feel overwhelmed after smoking this strain, follow this guide on how to feel less high:
Have a cold shower. Turn the heat up towards the end so that you're not freezing.

Have a strong coffee but be sure not to make it too strong.

Have a lie-down.

Or, if you feel up to it, work out. Swimming is the best for calming high, but only go swimming if you feel comfortable and safe.
Strawberry Lemonade Genetics
It is hard to trace the exact origins of this strain to the original breeder, although it is widely believed that Strawberry Lemonade is a cross between Strawberry Cough and Lemon OG.  We can not be completely sure. However, what we do know is the original maker of this strain created some pretty amazing genetics, resulting in the complex, flavorful, Sativa-dominant hybrid that is Strawberry Lemonade. Quick Tip: Strawberry Lemonade smells and tastes even better when you grind it up first. 
Strawberry Lemonade THC Percentage
The average Sativa-dominant hybrid has around 13% THC content. Strawberry Lemonade, however, has an average of 21%. The strongest phenotypes, or those plants which are grown by the best growers, can contain up to 28% THC. This is a very potent level of THC content and as mentioned before, may leave some users feeling overwhelmed.
Strawberry Lemonade Price
The seeds for this strain are hard to find. Because Strawberry Lemonade is a top-shelf, dankenstein strain, the price is relatively high, compared to other Sativa- dominant hybrids. Strawberry Lemonade will cost about $10-15 a gram in a dispensary in North America. In Amsterdam, the supply is lower. This means that you can expect to pay a minimum of $20 a gram in The Netherlands, and depending on supply, you could be paying even more.
Strawberry Lemonade Taste
Strawberry Lemonade was bred for its potency and flavor. Its flavor is particularly nice, as it carries the strawberry sweetness from Strawberry Cough and the sour lemon flavors from Lemon OG. These tastes are rounded out very nicely by the Kush flavors associated with OG Kush, a relative of Lemon OG. I highly recommend trying this strain inside a flower vaporizer, as it will offer the best taste experience. You can smoke it in joints, blunts, bongs, and pipes, but the taste will never be quite as good as inside a flower vaporizer. The reason for this is that there's no combustion of plant material when you use a flower vape, and therefore the taste is much purer.
Strawberry Lemonade Hash Oil, Wax, Shatter, Edibles, etc.
Due to its fantastic flavors and phenomenal potency, Strawberry Lemonade won "Best Sativa Concentrate" at the Denver Cannabis Cup 2015. Both of these traits are what concentrate makers look for in a strain, making Strawberry Lemonade an ideal candidate. If you are considering making oil yourself, it is very important you are aware of how potentially dangerous the process making butane hash oil is. You should travel to North America if you want to try this strain in concentrate form, preferably Canada, as the entire country has legalized recreational use of marijuana.
There are many ways to make edibles, but it is important to always follow the two golden rules for making edibles:
Decarboxylate your cannabis. Without this step, you are better off just smoking your herbs.

Mix your decarbed pink lemonade weed strain weed with a fat or oil. If you fail to do this, your edibles will not work.
Decarboxylation is a fairly simple process, but the first time you do this, it can seem completely wrong. Sticking your pink lemonade weed strain in the oven for 60 minutes feels like you're wasting it, but trust me, you're not. You're activating the THCA and turning it into THC. Also, cannabinoids are not water-soluble, and therefore need something like fat or oil. As long as you follow these two rules, you will have incredibly potent edibles.
Strawberry Lemonade smells of a fresh cut strawberry, tastes of sweet citrus candy, and is absolutely sure to please the senses.  Photo: @thebudline
 

A perfect daytime treat, t

his potent Sativa strain will give you a feel-good high.  Photo: @highmatriarch
Strawberry Lemonade Strain Effects
| | | |
| --- | --- | --- |
|  Overall Effects |  Medicinal Effects | Negative Effects |
| Relaxed | Stress | Dry eyes |
| Focused | Depression | Dry mouth |
| Uplifted | Pain | Paranoid |
| Happy | Fatigue | Headaches |
| Energetic | Headaches | Overwhelmed |
As a Sativa-dominant hybrid but a decently balanced one, Strawberry Lemonade has the added benefit of offering the user the best of both worlds. That is to say, it relaxes the body and the mind simultaneously. This allows the user to mainly feel incredibly relaxed, which helps with stress. Balanced hybrids are also good for potentially treating depression, although this absolutely does not mean that it will help everyone. If you smoke too much of this particular strain, it is possible you may develop headaches and feel overwhelmed, especially if you're a new smoker.
Strawberry Lemonade Flowering Time
The flowering time for Strawberry Lemonade strain is about 8-10 weeks. If possible, we recommend to leave it for the full 10 weeks, as this allows the maximum potency and flavor to grow.
Strawberry Lemonade Growing Tips
This strain tends to grow very tall, and it may be necessary to prune back this strain to allow it to grow and flourish. This is particularly true for indoor growers. Strawberry Lemonade is also a decent candidate for the SCROG growing method, which is explained in the video above.
Strawberry Lemonade Seeds
Unfortunately, you cannot buy Strawberry Lemonade seeds online. This means that you have to somehow find clippings of this strain if you want to grow it. This is next to impossible for the average gardener.
Strawberry Lemonade Yield
The yield of Strawberry Lemonade is around 2 ounces per foot squared, which is a decent yield.
Strawberry Lemonade girls lifting their arms to the skies as they grow: @thebudline
What is the Strawberry Lemonade Strain?
Strawberry Lemonade combines two classic dank strains to create one even danker strain. If you do find this strain, just be careful, as it's incredibly potent. The seeds cannot be bought online so you will likely have to pay quite a lot if you do manage to find this strain in a coffee shop or dispensary. As a Sativa-dominant hybrid, this strain has the benefits of both Sativa and Indica inside it, making it a great choice for depression and stress.
Can curb depression for some, will remove stress for most. This may not be true for newer smokers.

Fantastic tastes and aromas. Enjoy inside a flower vaporizer if you want to maximize these flavors.

Grinding up the strain before smoking will also greatly enhance the flavors.

Can leave some smokers feeling overwhelmed

Believed to be a cross between Strawberry Cough and Lemon OG

Unfortunately, seeds cannot be bought online.
  
Have you tried Strawberry Lemonade strain before? Let us know what you thought in the comments below!
.

Written by Megan Medeiros (BA)
Megan Medeiros has a bachelor's degree in English and is currently working on a master's in English at James Madison University. She's the owner and operator of Medeiros Writing, and has been working as a cannabis writer for the past three years, mostly following the legal climate of marijuana, especially in areas like California, Colorado, Oregon, Canada, and other legal areas.
This post contains references to products from one or more of our advertisers. We may receive compensation when you click on links to those products. For an explanation of our Advertising Policy, visit this page. All photos were sourced from Pinterest.com | updated 2021
Stay home & get your daily
needs from our shop
Start You'r Daily Shopping with Nest Mart
Best prices & offers
Orders $50 or more
Free delivery
24/7 amazing services
Great daily deal
When you sign up
Wide assortment
Mega Discounts
Easy returns
Within 30 days