15 Best Dab Wax Pens 2023 | Wax Pen Under $50

Dab and
pens for wax
are starting to gain popularity as people become more familiar with concentrates. People are no longer limited to vaping dry flower and smoking flower if they want to consume cannabis, and they're starting to leave their dab tools behind in favour of more convenient modes of toking. Nowadays, there is a wide array of herbal concentrates available to marijuana consumers, ranging from
THC wax
and CBD concentrates to something called shatter, which is a specialized type of dab. The production of wax and dab pens started climbing in sync with the rise in the percentage of people opting for cannabis concentrates over dry herbs.
It doesn't take long to realize that the world of THC wax pens and
dab pens
is a whole other dimension in and of itself. There are so many different dab pens and vape wax pens on the market, each providing its own vaping experience. With such a lengthy list of options, how are you supposed to know which
wax pen under 50$
 to buy? Whether you are a first-time dab pen buyer or you've owned your fair share of wax pens over the years, we've compiled a list of fifteen dab and
best dab wax pens 2023
worth your money.

 This pen will send you into a whole new level of high.

Our staff pick for the best dab pen of all time is the Brain Fogger Wax Pen Tank SUB-40. Although the dab pen is sold as one weed wax pen, it is actually two separate Mig Vapor products put together as one. By pairing the
SUB-40 Mini Mod
with the Brain Fogger wax pen tank, the power behind the dab pen is other worldly. The Brain Fogger dab pen is incredibly impressive in terms of vapor quality and technology. We chose the Brain Fogger dab pen as the best wax pen because it outperforms the competition without a doubt. The Brain Fogger Wax Pen Tank is comparable to the
Tobeco Super Tank Mini
by Good Guy Vapes.
Why we think the Brain Fogger is one of the best: 
Compact, but great vapor production
Long-lasting battery life
Next-level wax e pen atomizer tank
Updated top-notch ceramic chamber heating
Gold-plated 510 threaded connectors
Incorporates a glass mouthpiece


Find the colour that best suits you!

From the makers of the
Magneto
Wax Pen
under 50$
 comes the Yocan Evolve Plus Dab Pen, a fantastic concentrate vaporizer at a great price. When searching for the best dab pen for you, something to keep in mind is that quartz rod wax pen atomizers deliver some of the smoothest hits. That's why the YoCan Wax Pen is on our list of the best
pens for wax
, among other reasons. Along with the Evolve Wax Pen's delivery of high-quality draws, this wax pen is admirable in terms of battery life performance and aesthetics as well.
What we love about the Yocan evolve:
Wax pen atomizer with a quartz rod
Vapor quality that is out of this world
Twice the battery size of the original YoCan Evolve wax pen model
Chargeable battery via micro USB wax pen charger
Five-click safety feature so vape pen wax can never heat up by accident
Ready for use two seconds after loading the chamber
 Compact and slender, you can dab wherever you please!

We can't say enough good things about the super easy to use SOL E-Nectar Collector Dab Pen by Mig Vapor, because if we tried we would end up talking forever. The one detail about this dab pen that we want to emphasize is how portable and compact it is, especially because having to bring your wax pen weed with you on-the-go can either make or break someone's decision to purchase the wax pen altogether. Beyond its physical size, the wax pen has a mouthpiece that you can extend if you want to dab.
Why we think it's one of the best pens for wax on the market:
Ready to use right after it turns on
Allows users to dab concentrates or turn wax into oil for vape pen
Three available temperature control settings
Quartz atomizer paired with ceramic coil
Comes with built-in smoke chamber extension
Hidden compartment for storing wax



The large heating chamber on this Nexus Pro makes it ideal for long road trips!
The Nexus Pro wax pen by Qloudup is the absolute best dab pen for vacations, long car rides, or any other adventure that will keep you away from your stash of concentrates for awhile. The heating chamber of the Nexus Pro can hold up to half a gram of cannabis at a time, meaning you'll be set for days on end with a dab pen like the Nexus. Just keep in mind that this dab pen is only intended for use with concentrates or extracts, not oils or herbs. This vape pen is similar to the Brass Knuckles wax pen.
What we love:
Atomizer, tank, and batteries connected by magnets
Enough room in the chamber for half a gram of concentrate
Full chamber lasts for days on end
Takes a 560mAh wax pen battery
Gives you four temperature settings to choose from
Charging time of no more than an hour

If you think it's pretty on the inside, just wait till you find out what's on the inside!
The WASP Wax Air Vape is a Mig Vapor invention. The wax e pen coils of the WASP THC wax pen are carborundum coils which means that the thermal conductivity is beyond comprehension. There is little to no chance that your concentrates will oxidate, and subsequently lose their flavours. They are also encased in stainless steel wire, which heightens the already incredible experience of vaping.
What we love:
Impressive dab pen for on-the-go vaping
As compact as can be
Perfectly suitable for vaping concentrates
Carborundum coils will never melt from the heat of the chamber
Recharge via the built-in charging port
Takes under two hours to fully charge

Simple and straightforward, you can't go wrong with the Keymaker Vaporizer!

If you are interested in learning
how to load a vape pen with wax
, then the Keymaker
Wax pen under 50$
is calling your name. After you take off the cover and untwist the mouthpiece, you'll collect a small amount of wax with your dabber. Since there aren't any fancy attachments or dual coils to work around, this pen is ideal to practice loading wax onto because it is incredibly straightforward. If you are so inclined, you could try to
turn wax into hash oil
for a hash oil pen like the Keymaker.  
What we love!
Operates on a five-click on and off system
No chances of overheating
Two choices of coil
Runs on a 360mAh battery
Wax pen charger fully recharges pen in less than an hour
Reaches a heat of 455° Fahrenheit within three seconds



More than a pretty face, The Kind Pen is also super efficient.
We have a lot of respect for the Slim Wax CBD Vape Pen by the experts at The Kind Pen. As a
wax pen under 50$
with ceramic rods as part of the atomizer, the Slim Wax Vape Pen collects any vape pen wax that doesn't immediately vaporize on contact with the titanium coils and holds it at the bottom of the heating chamber. The ceramic heating chamber enables any excess wax to revaporize later on so you don't miss out on a single ounce of herbal concentrate. We would place this vape pen on par with the slim
Ooze wax pen
.
What we love:
Recharge slim wax CBD vape pen with USB charging cable
Combination of titanium coils and ceramic rods
Not wasteful of excess CBD concentrate
Turns on or off in as little as five clicks in a row
CBD wax e pen that heats up slowly
Wax lasts for a long time



For seasoned tokers we've got this serious behemoth!
The CF 710 Dab Pen is a dab pen that we do not recommend for beginners. Suitable for dabs of any THC concentration every time, this dab pen does not mess around. The design of this wax pen provides users with the option to carry the pen around in their pockets, but with the punch that the CF 710 Dab Pen packs, you might want to leave it at home. One hit and you'll be soaring sky high thanks to its great vapor.
What we love:
Dab pen made with stainless steel
Rechargeable USB 900mAh battery
Two-hour charging window
Chamber instantly heats up within fifteen seconds
Seriously powerful dab hits
Fits comfortably in your pocket
Thanks to several thoughtful touches the Dream Vaporizer makes it on the list!

We included the Dream Vaporizer in our list of best dab pens because the Dream Pen has a feature worth mentioning. Users have full control over the airflow while using the Dream Pen, manufactured and produced by The Kind Pen. With a simple rotation of a band that is situated under the mouthpiece, vapers can choose from one of three airflow options prior to using the Dream Pen to vaporize their CBD concentrates.
What we love:
100% leak-proof
Three temperature variations to choose from
Coil-less atomizer
Mouthpiece made of glass
Powered by lithium batteries
Quartz

pens for wax

atomizer
Turn wax into oil for vape pen



We all need a travel-ready companion! If only they could all get us as high as this pen.
Praised by HighTimes Magazine
on multiple occasions, this Dr Dabber wax pen has an atomizer that slowly warms up over time. The major issue with
pens for wax
that reach their maximum temperatures within seconds of turning on is that there's potential for them to overheat the concentrates or dry flower. This then ruins the entire dab pen experience because the flavour isn't as strong as it would be otherwise. With advanced technology and refined techniques, the quality of the atomizer makes the Dr Dabber Wax Pen one of the very best. This wax pen can be transformed into a glass globe wax pen with the help of an attachment.
What we love about the Dr Dabber Wax Pen:
Long-lasting battery with wax pen charger
Suitable for vaporizing wax concentrates
Atomizer made out of titanium
Takes its time to slowly heat up the chamber
Discrete approach to vaping in public
Slim build makes the wax pen very portable
Top notch vapor quality


Looking for your new favourite dry herb vape pen?

From the makers of the Snoop
Dogg pen wax comes the cheapest
wax pen under 50$
the G Pen Nova vape pen. The loading tool that Grenco Science incorporated near the mouthpiece makes it easy to reload G pen wax and flower whenever the chamber is running low. As an herbal vaporizer, the G pen by Grenco has an atomizer that can heat both dry herbs and micro
pens for wax
. Although the G pen can technically be used for vaping dry cannabis, we recommend that you opt for wax concentrates instead for a superior G pen slim wax experience. Micro G pen wax moves more readily and vaporizes more consistently than herbs do in the G pen. If this dab pen peaks your interest, you should also check out the Atmos wax pen, as well as invest in a 4-in-1 multi-vape pen kit for e-liquid, oil, herb, wax purposes. The
Cloud Wax Pen
by Cloud V is another close second to this vape pen.
What we love:
One of the simplest and easist pens on the market to operate
The perfect pen for personal use
Works well with wax and flowers
Atomizer heats up in seconds
Takes 510-threading
Uses 300mAh batteries
Ready to step up your toking game?
The Elite Vaporizer weed wax pen is one of Kandypens' most impressive wax pen models to date. Even though it has got one of the higher price tags on the list, we assure you it's well worth the money! Unlike most wax pens, the Elite Wax Pen mouthpiece is equipped with an air carb. Don't let the size of the elite vaporizer fool you. It looks small, but these wax vape pens are some of our favourite products from the Kandypens galaxy! It's mighty and the draws you'll experience with this wax vaporizer will leave you speechless. An admirable characteristic about the Kandypens Elite Vaporizer is that there aren't any added dyes or glues in the design of the vape pen model.
What we love:
Leak-proof
Designed for vaping wax and hash oil
Can be used as a hash oil pen
One button to control four temperature options
Absolutely no chance of overheating
510 Threaded atomizer

Beautiful, discreet and highly effective, we love this LINX Ares pen.
LINX is a brand renowned for its consistently well-designed products. The Linx Aris is no exception with its efficacy and usability. This wax pen weed vaporizer is very compact but the small size does not impact the functioning of the dab pen. The Linx Ares looks just like a writing pen, making it all the more nonchalant for those of you who want to vape in public, but also in peace.
What we love about the LINX Ares:
Mouthpiece made out of glass
Two temperatures to choose from
Produces the highest quality vapor
Great for both novices and experienced users
Coil-less atomizer with ceramic rod
Accurate vapor flavour delivery every time from the Linx Ares
Airistech 8 Dab & Dip Wax Pen by Airis - $29.99  
 Reach the clouds with the Airistech pen.

The Airistech 8 Dab & Dip  wax pen under 50$ is the best wax pen for figuring out how to use a wax pen because of its simple style. There is nothing terribly confusing about the composition of the Airistech 8, making it an excellent THC wax pen for anyone who is in search of their very first dab pen. Using a wax attachment for vape pen isn't difficult once you get the gist of it, but practice makes perfect! You could start out with a disposable wax pen, but the Airistech 8 Dab & Dip Wax Pen is so durable you'll wish you had it all along.
What we love:
Three voltage settings for customizing intensity
Rechargeable 400mAh battery with USB charging cord
Dual quartz coil atomizers vape wax pen coils
Reliable wax pen
Easy to bring with you anywhere and everywhere
Slim build means the wax pen fits comfortably in coat pockets
Tech Zeno Quartz Wax Pen by Mr. Dab - $34.99

Ready to accompany you on all of your adventures!
One of the best aspects of the Zeno Quartz Dual Wax Pen under 50$ Coil by Mr. Dab Tech is the price point. At a mere thirty-four dollars and ninety-nine cents, the wax vape pen is affordable and worthwhile. Due to the nature of the weed wax e pen's magnetic connectors, the Zeno dab pen is very easy to clean and refill when the chamber becomes empty. The Zeno wax pen is comparable to the V one wax pen. This pen is not to be confused with the PAX era wax pen.

What we love:
Compatible with wax concentrates
Warms up for fifteen seconds after being turned on
LED lights that express wax pen battery levels
Magnetic connections between battery and heating chamber
Option to change the voltage of the vape pen
Does not look like a vape pen at first glance


Conclusion
Forget about setting up and cleaning a complicated
dab rig
and caring for all those dab tools! With our list of easy to use pens that will give you the best vape, you'll be soaring high in no time. Long story short, there are a few things you should look for when choosing the best dab and wax pens:  
Dual-quartz coils
Magnetic connections between components
Long-lasting battery life
Short charging window
Wax pen battery charger
Automatic lock safety feature
Temperature controls
Concentrate and herb versatility
Do you want a glass mouthpiece?
Compact size
Portability

If you keep these things in mind then combine them with things that are important for your own personal use (for example, do you want to be discreet with your pen?) then you are bound to find the best dab pens that are right for you!
Still have questions about finding the best pen? Follow us for updates, and drop us a comment below!
.

Written by Megan Medeiros (BA)
Megan Medeiros has a bachelor's degree in English and is currently working on a master's in English at James Madison University. She's the owner and operator of Medeiros Writing, and has been working as a cannabis writer for the past three years, mostly following the legal climate of marijuana, especially in areas like California, Colorado, Oregon, Canada, and other legal areas.
This post contains references to products from one or more of our advertisers. We may receive compensation when you click on links to those products. For an explanation of our Advertising Policy, visit this page. All photos were sourced from Pinterest.com | updated 2021
Reviews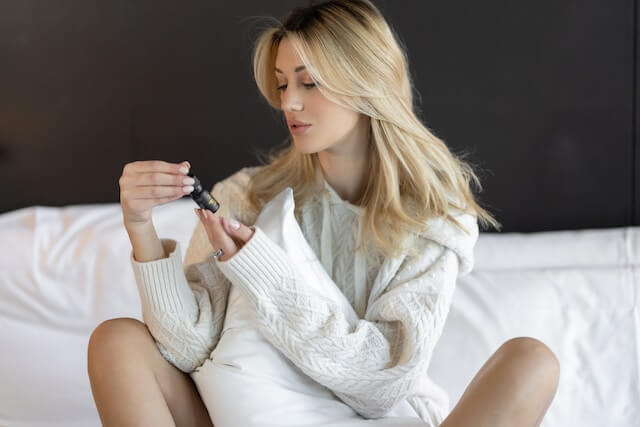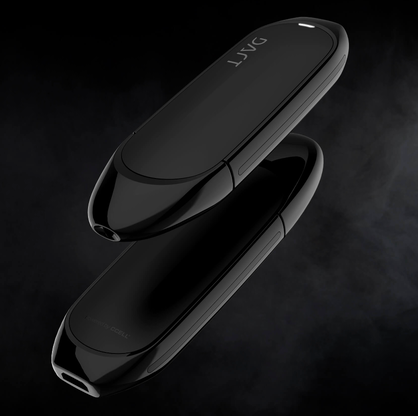 Stay home & get your daily
needs from our shop
Start You'r Daily Shopping with Nest Mart
Best prices & offers
Orders $50 or more
Free delivery
24/7 amazing services
Great daily deal
When you sign up
Wide assortment
Mega Discounts
Easy returns
Within 30 days